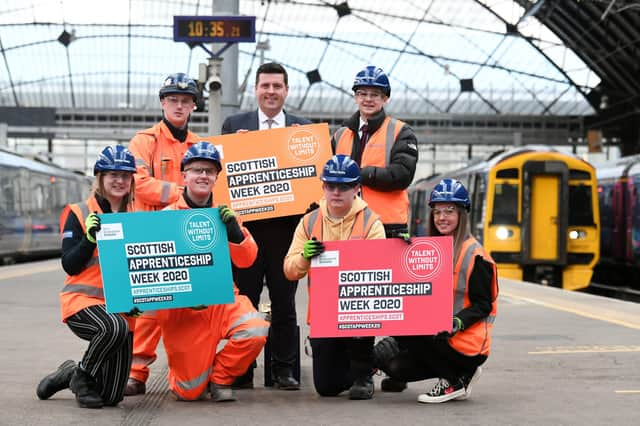 Co-ordinated by Skills Development Scotland – the national skills agency – Scottish Apprenticeship Week showcases the value that apprentices add to businesses, as well as recognising individual achievements and all those who contribute to their success.
This year's theme – Talent Without Limits – aimed to challenge outdated and limiting views of apprenticeships and who they are for.
The power of the collective – namely employers, training providers, Developing the Young Workforce (DYW) Groups and other partners – came together to highlight the benefits of apprenticeship opportunities to young people, parents, educators and to employers not yet involved in the provision of work-based learning opportunities.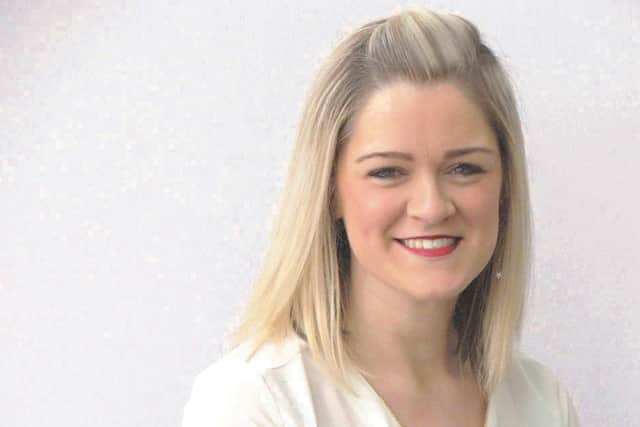 To young people, the campaign messaging emphasised that there is no limit to where talent can take you through the diverse range of apprenticeships open to all.
For employers, the business benefits of diversity within Scottish Apprenticeships were highlighted, providing a platform for employers to encourage an inclusive workforce.
Employing young people from a range of backgrounds can undoubtedly have a real and significant impact on the culture and sense of engagement within the workforce. After all, these young people represent a vast and potentially untapped source of talent.
Michelle Goldenpenny, equality executive at Skills Development Scotland, believes that the more diverse your workforce is, the more idea ­generation you get and the more problem-solving capability you have.
She said: "The more people you have in the work environment with different life experiences, backgrounds and ways of thinking, then the more creative they can be. If everyone ­conforms to a stereotypical workplace environment and employers don't reach out to a rich and diverse talent pool, you may only ever get one perspective, but when you bring in others from what might be considered 'outside the normal framework', you can get a lot more from your workforce."
Skills Development Scotland is committed to embedding equalities in its national training programmes by supporting diversity in recruitment, progression and achievement in Modern Apprenticeships – a ­commitment very much aligned to the DYW strategy.
The Talent Without Limits ­campaign illustrated that the ­traditional perception of apprenticeships no longer applies. Indeed, there are now more than 100 apprenticeship frameworks to suit a diverse range of businesses and learners, many in growth sectors such as ­digital applications, engineering and social services.
With jobs in industry sectors such as information technology, early years and childcare, manufacturing, engineering and construction set to be in increasing demand, there is no better time for young people – and employers – to consider a work-based learning pathway.
Modern Apprenticeships allow individuals the opportunity to earn while they learn, gaining real business experience whilst working towards their qualification, enabling employers to fill skills gaps within their current workforce.
Record numbers of apprentices started last year, with more than 28,000 starts across a wide range of sectors – a figure which has risen for its eighth consecutive year.
This includes Graduate Apprenticeships, which provide the opportunity to achieve qualification up to masters degree level whilst in paid employment.
There has also been a growth in opportunities for school pupils to take up a Foundation Apprenticeship as a subject choice alongside their other school subjects.
With the world of work changing at such a rapid rate – thanks to automation, artificial intelligence and digital advances, as well as societal changes, such as an ageing population – it is more important than ever to prepare young people with core skills.
Work-based learning certainly responds to this need by providing young people with the opportunity to learn on the job and to develop hands-on skills, knowledge and experience.
In the aftermath of Apprenticeship Week, we hope to see the collective efforts of Skills Development Scotland, Developing the Young Workforce, employers and other partners leading to a boost apprentice recruitment and a more diverse range of young people choosing an apprenticeship as a rewarding career path.