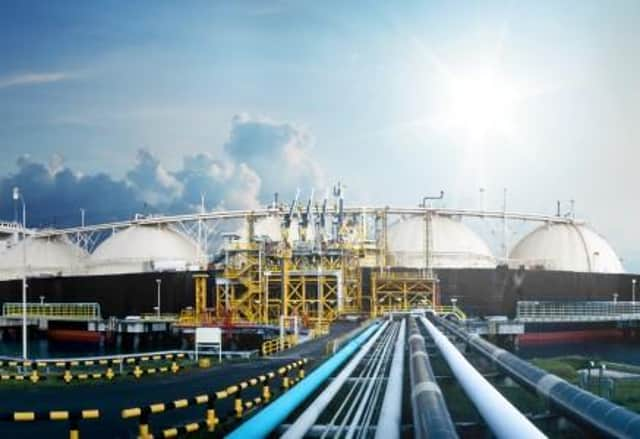 This specialist CompEx training firm is offering local training for a host of industries from its new base in Grangemouth
Intertek is an established provider in the CompEx (competency in explosive atmospheres) sector, with centres in Grangemouth and Chester. It offers training all over the world, delivering quality-assured JTL and City & Guilds approved courses for any company or individual working in explosive atmospheres. This covers food manufacturing and distilleries, as well as the oil and gas sector.
Its new base in Grangemouth is offering local training for a host of industries, with full practical assessment taking place in its specially developed training centres, and the option of theoretical training on site for firms if they don't want staff to travel.
Many of the training courses it offers were taken up by the oil and gas industry after the Piper Alpha accident disaster in 1988, when 167 workers lost their lives in an industrial accident in the North Sea. CompEx is an industry recognised training regime for demonstrating competency, and quality training is in high demand.
As well as servicing the petrochemical industries in and around Grangemouth, Intertek's courses cover skills required for any industry working with explosive atmospheres – and this even includes breakfast cereal manufacturers and whisky distilleries, which deal with a large volume of flammable dust particles.
Kevin Saunders, who has worked in the industry for over 20 years and who heads up the Grangemouth Training Centre of Excellence, says their training had to evolve to meet the needs of modern clients.
"Our courses range from two days to five days, and cover the theoretical knowledge, as well as the practical skills required, and we test on both before certification is awarded via JTL, the governing body for CompEx.
"We're very proud of the work we do, and think we offer the most comprehensive training and customer-focused courses; our focus on the delegates makes our courses very popular."
While all practical assessment takes place in its specialist centres – and all other elements can too –the firm can send trainers on-site to help where required.
"For example, if a business based in Dundee had 10 people taking part in a five-day course, they have to build in the cost of travel and hotels for all 10. We can take that right to them, and do some elements on their site, leaving the physical assessments to be done at Grangemouth or Chester.
Being independent also allows the training provider to deliver courses on times and dates to suit the client, rather than on a preset calendar. This means they can offer their full portfolio of courses when and where required.
Kevin added: "It's a new way, with a customer focus. It's direct and it's all about the client."
Intertek's training facilities in Grangemouth have the very latest assessment rigs, making it one of the most advanced providers in the sector.
One of its clients, Kellogg's, trains its staff to work safely within the highly volatile cereals sector. Julian Borthwick, capital and assets manager at the firm, said staff needed to be trained in all the immediate hazards of the industry.
"Videos and real world examples helped bring the industry to life," Borthwick says of the Intertek training. "I would recommend the Ex Foundation course to anyone who is involved in ATEX and working in explosive environments. It was a real eye-opener, and I learnt a great deal."
Find out more about the Intertek Grangemouth Training Centre for Excellence by visiting https://www.intertek.com/ or by calling 0116 296 1620.