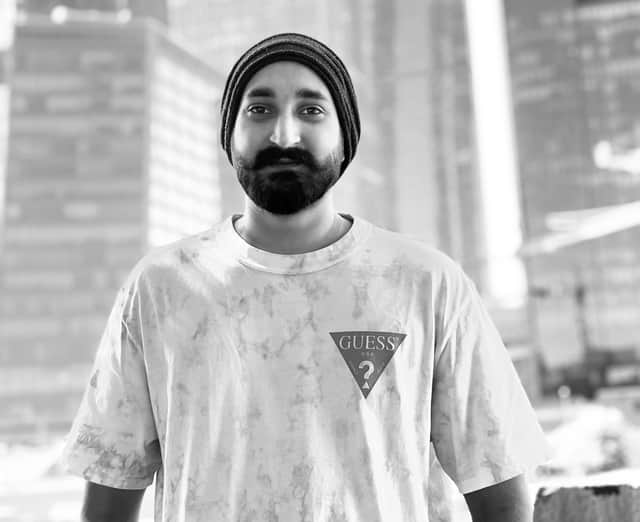 Ramneek Sidhu, the CEO of Digital Kings
The fashion industry is massive these days. Data from Statista shows that the global fashion market is predicted to grow to $872 billion by 2023. One driver for the growth in this sector is the increasing penetration of e-commerce, which makes it very facile for consumers to purchase clothes and shoes as fashion trends evolve and change.
Now, this is both good and bad news for fashion brands. While they are operating in a thriving industry, they are also part of a very competitive sector, where digital marketing is key to standing out from the crowd.
Digital Kings marketing company helps businesses in the fashion industry implement fresh marketing ideas to drive product awareness and improve brand online presence. .
How Digital Kings is shaping the marketing sphere?
Digital Kings is a digital marketing company launched back in 2016 in the UAE. The company was started by a young entrepreneur who isn't scared of hard work and growth Ramneek Sidhu, the CEO of Digital Kings, is a Technology graduate from the Rayat Bahra Institute of Engineering and Biotechnology in Mohali, Punjab.
Since he was very young, Ramneek worked hard to make it to the marketing field. He knows better than anyone else that hard work and consistency are the way to succeed in different industries, including a competitive one such as the fashion sphere.
Quickly after its launch, Digital Kings found success in the marketing field, attracting collaborations with various businesses from different industries, celebrities, and influential people. Ramneek and his team from Digital Kings have used creative strategies to help their clients develop a robust and powerful digital presence in their industries.
Fashion brands need an innovative digital marketing ally to stand out from the crowd. By its nature, the fashion industry is driven by innovation. This market needs new and fresh ideas to formulate new trends and keep its consumers satisfied and loyal. But, it can be difficult for fashion brands to stay innovative in all their business areas. This is where expert help for digital marketing strategies is welcomed.
Ramneek Sidhu and Digital Kings experts keep one word in their minds all the time "consistency". Ramneek believes that hard work is the best strategy to grow and develop. His belief is also reflected in how Digital Kings experts help their clients improve their digital marketing.
What sets Digital Kings apart from other digital marketing services is the fact that the company has a fresh approach to digital marketing in the fashion industry. With vast experience in the marketing field, the CEO of Digital Kings can predict how the market and its trends will move. He can formulate effective strategies for fashion brands to better advertise their products and services online using this knowledge.
Digital Kings currently operates in India, Dubai, the USA, Monaco and will soon be present in Canada as well. Fashion brands in these locations have an innovative marketing ally to rely on.