Look to innovate in this 'new' workplace world - Michelle Hawkins
Every year Accenture releases its future-looking report, Fjord Trends. With the events of 2020 upending so much of what we took for granted, the latest report concludes that 2021 will materially define the rest of the 21st century. Throughout history, after a global crisis, a new era of thinking has begun and the latest trends show that within the world of work new opportunities to innovate abound.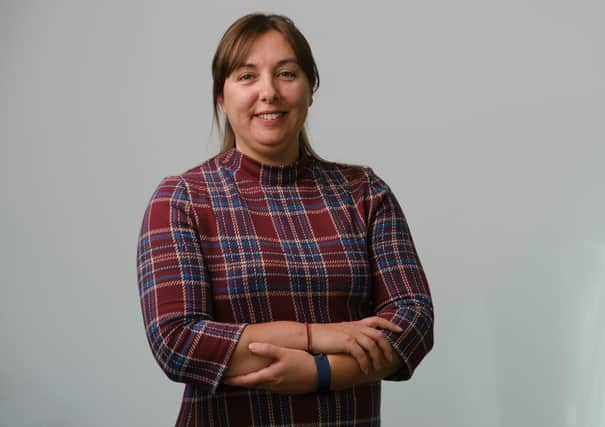 For a significant proportion of us, working from home has become living in the office. This in turn is having a huge effect on the relationship between employer and employee, and the many assumptions around it. Who pays for the coffee or extra heating costs? Who has final say over what people wear for a work-related video call in their own homes? How do you train new joiners if they can't observe skills first-hand?
This new relationship between people and their work, and employers and their teams, means taking a fresh look at some of the key issues, from instilling corporate culture and tailoring it to work for virtual teams through to how we find, manage and reward talent.
As business leaders it is important that we consider what is gained and what is lost. Productivity and lower office costs may be plus sides in a new blend of remote and office working, but employees miss out on the peripheral benefits more readily accessible in a shared workplace such as social interaction, knowledge transfer and the ability to absorb soft skills from peers.
But we should also consider the wider implications of the sense of what we're calling 'Collective Displacement', created by remote working. If our idea of the workplace as an office or place of work to travel to no longer stacks up, business location may also matter less.
It is significant that relocation was a common global theme in 2020, with more people leaving packed cities around the world for less crowded environs in the countryside. Scotland should be well placed to benefit from this trend as a destination of choice for many people seeking a better quality of life.
In addition, this new acceptance of virtual working coupled with technology enablement, will bring new possibilities for talent based here in Scotland to make their mark on global industries. There will be less need to be in London or overseas to build a career and therefore fewer incentives to leave Scotland. Is this an opportunity to avoid a future 'brain drain' and something we should be showcasing in a new way?
Interesting too, is the question of remuneration. What will happen to differentiated salaries based on the perceived living costs of a location? The traditional company 'perks' could look very different, with employee packages including anything from home broadband and office furniture to childcare support.
As we all redesign our workforces for the future, the idea that there is a one-size-fits-all model for doing so becomes nonsense. In fact, it's possible that the employee experience will look different for every organisation, with each needing to design a new technology plus human-centred culture solution right for their circumstances.
What matters in the new reciprocal agreement between employer and employee changes on many levels. Work can traditionally provide the framework and structure to our daily lives. One of the reasons many of us found 2020 emotionally challenging was the disruption to these regular rituals we've built our lives around. The significant growth in use of mindfulness and similar apps over the past year was a response to this disruption.
In the new world of work, leaders must consider how we rebuild these rituals in new ways to help people cope and reconnect, be empathetic and build their behaviours that suit the new environment. The challenge is to recognise the chance to be creative and make the most of it.
As we transition from crisis response to new ways of working we have the opportunity to examine the changes thrust upon us, analyse the innovations we've seen and ensure that the ones that endure are those which help us control and shape our futures with purpose and confidence.
Michelle Hawkins is the Managing Director of Accenture in Scotland.The Fjord Trends 2021 Report can be accessed here
Comments
 0 comments
Want to join the conversation? Please or to comment on this article.