The UK-wide national survey was commissioned by Glasgow-based global asynchronous video interview platform Willo to gauge how working habits in the UK have changed since the first lockdown was introduced.
Around 35 per cent of respondents said lockdowns had made them more likely to consider leaving a job if employers wouldn't allow them to work from home, with people under 45 even more likely to do so.
25-34-year-old were the most likely to consider leaving their job if working from home was removed, but 53 per cent saying they would consider quitting their role if they were forced to return to the office. 44 per cent of those aged 35-44 would quit while 48 per cent of 16-24-year-olds would consider giving up their job.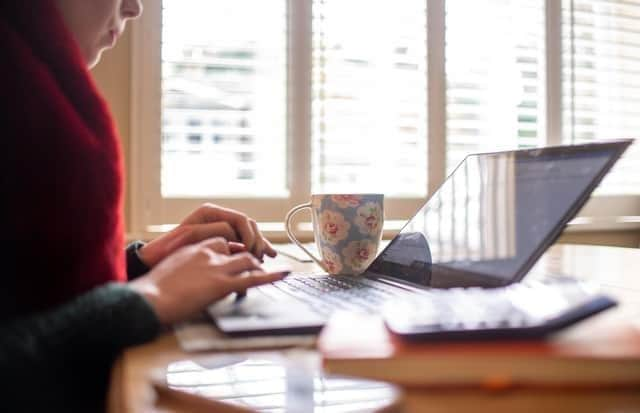 Working from home became essential for the majority of the nation during Covid-19 lockdowns in 2020 and 2021, when the UK Government advised people to work from home even once restrictions eased. Only 'key workers' such as medical staff, emergency services, and shop workers were excepted.
Employers have increasingly called on staff to return to offices, with a separate survey conducted by Slack published earlier this year revealing 50 per cent of leaders want workforces back on site.
More than half of Scottish respondents to the Willo study, conducted by Opinion Matters, said they would now consider applying for a job that enables them to work from home, with 53 per cent going a step further and considering roles that enable them to work from anywhere in the world.
More than half Scottish respondents (57 per cent) said they were unlikely to consider working from an office again, while workers in Edinburgh were the most likely to quit if unable to work from home, with 43 per cent saying they'd leave their job if bosses asked them to return to the office full time.
37 per cent of Scots also said they will never spend as much time commuting as they did before the pandemic, with those aged under 44 again less likely to do so.
Euan Cameron, founder of Willo, said: "The Covid-19 pandemic drove the biggest change to working habits since the industrial revolution. It changed what we thought was possible when it comes to work, and for the better.
"Sectors that were previously tied to offices have been liberated, with staff enjoying increased flexibility and choice, and employers reaping the benefits of more appropriate premises and access to talent once off limits due to geography or time zone. It's a win-win.
"Three years is enough time to show a true shift in worker and employer behaviour. It's no secret that lockdowns were the final hurdle on remote working going mainstream, but what this survey shows is that working from home is now considered a right, not a perk or privilege. If workers aren't afforded it, they'll vote with their feet and I think we 'll see more of that as years progress."