With a global reputation for excellence, the life sciences industry makes a significant contribution to Scotland's economy. Our renowned universities and research institutions, diverse workforce and innovative firms remain key to growing global success for both its products and services.
The life sciences sector in Scotland remains buoyant as we transition post-pandemic and look with focus and direction to future economic growth. Across industry and academia, Scottish organisations are moving forward with optimism and a cautious confidence to build on the many successes and world-leading innovations demonstrated throughout the pandemic.
The sector is forecast to continue to grow and much of this will be driven by increased exports. As the minister responsible for trade, I am leading our efforts – as set out in our plan, A Trading Nation – to grow exports and open new markets for Scotland's businesses. As part of the Scottish Government's National Strategy for Economic Transformation, we will support the export potential within the emerging areas of the life sciences sector.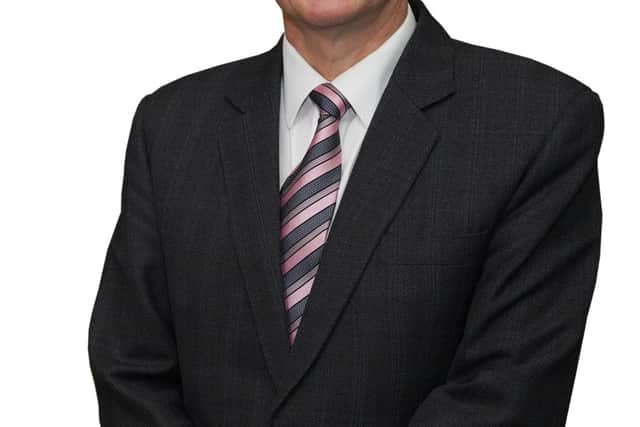 Exporting is a gateway to growth for Scottish companies. It opens the door to lucrative global markets, allowing firms to scale up in the process.The resilience and ingenuity of the sector demonstrates a robustness which sees it continue to grow and build diverse opportunities for job creation and economic development. The ambitious target set in 2017 for the sector to reach turnover of £8 billion by 2025 will be met ahead of time, with the latest turnover estimated at more than £7.4bn.
This is partly down to the life sciences community in Scotland, which comprises a healthy collection of small and medium-sized start-ups, ambitious indigenous companies as well as a wealth of foreign inward investors who have chosen to locate key operations in Scotland.
Scottish Development International (SDI), the international arm of Scottish Enterprise, and its sister agencies Highlands and Islands Enterprise and South of Scotland Enterprise, have focused on supporting sectors where Scotland's greatest export strengths lie. One of these industries is our burgeoning life sciences sector.
The Scottish Government recognises the importance of the sector as we develop our forthcoming innovation strategy. Life sciences are responsible for a significant proportion of research activity and world leading excellence with commercial results – indeed, the sector accounts for more than a quarter of Business Enterprise Research and Development spending in Scotland.
Scotland's reputation as an innovative nation is well-documented in emerging technologies and none more so than in pioneering fields of medicine, drug discovery, and sustainable manufacturing. We continue to deliver and build on our international ambition, striving to increase investment and prioritising streamlining access to new markets through our suite of international strategies.
According to their level of export maturity, our economic agencies provide tailored trade support to individual companies, including market knowledge, technical expertise and connections.
With a presence in more than 30 locations globally, SDI bangs the drum for Scotland on a daily basis. These trade specialists work closely with our trade and investment envoys and GlobalScot network to deliver international opportunities for our firms, attending some of the world's biggest trade events.
And this approach is paying off. In August, I announced that the trade support SDI provided to companies across Scotland in 2021-22 will directly result in £1.44bn of planned international sales over the next three years.
Scotland's economic agencies supported Scottish firms to enter 208 new markets in the past financial year, with a focus on the US, China, Germany, Spain, and France. As part of this, 176 new products and services left Scotland for these markets in 2021-22.
We are seeing success with promising young companies such as Emblation, a Stirlingshire-based health technology company which successfully secured investment to support the development of technology for the treatment of skin conditions. This ambitious start-up has seen success in new markets including the UK, Australia, Canada, and the US.
In these challenging, uncertain times, Scotland remains an outward-facing and forward-thinking nation, with a well-established culture of innovation and collaboration. Our life sciences sector is at the forefront of this, and I am confident we can build on the momentum of the past few years to ensure the sector continues to go from strength to strength.
Ivan McKee is Scottish Government minister for business, trade, tourism and enterprise
Scotland is one of the largest life sciences clusters in Europe.The life sciences sector is vital to Scotland's economy, providing about 30,000 jobs across more than 700 diverse businesses and higher education institutions.
Life sciences is identified as a growth sector and is highlighted in Scotland's National Strategy for Economic Transformation, indicating our commitment to nurture and grow the country's life sciences sector.See www.gov.scot/publications/scotlands-national-strategy-economic-transformationScotland's life sciences sector contributed £3bn in international sales in 2019 – an 80 per cent increase compared with the previous yearSupport to life science businesses is primarily provided through Scotland's enterprise agencies:
- Scottish Development International
- Highlands and Islands Enterprise
- South of Scotland Enterprise
Companies can also access support via Scotland's international networks, including the prestigious GlobalScot, Scotland's premier business network.