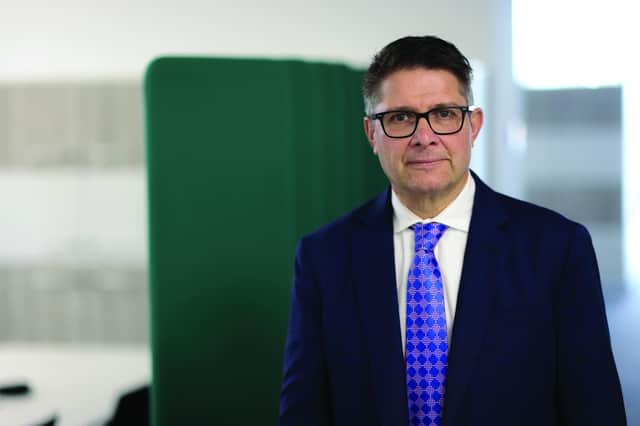 Oligonucleotide is a big word with huge potential. John Arthur, director of Medicines Manufacturing Innovation at CPI, explains more.
What exactly are oligonucleotides and what good things do they do?
Oligonucleotides are short DNA or RNA molecules, manufactured by creating short chains of nucleotides, the building blocks of DNA/RNA.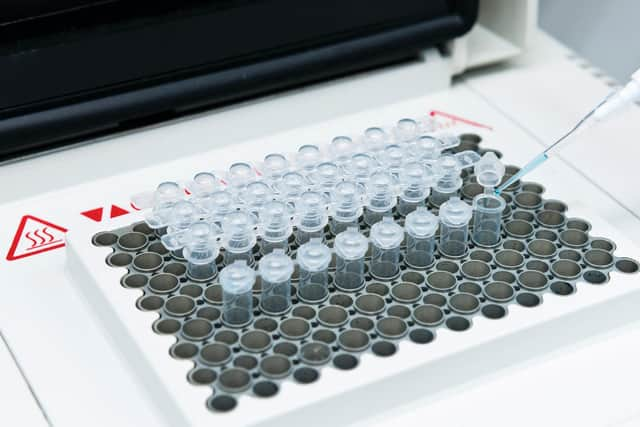 They act by modulating gene expression, altering, activating, or silencing the gene being targeted.
They have been around as treatments since the late 1990s, with the main bulk of approved drugs from 2004 onwards, and there are currently 14 on the market treating a range of rare diseases such as Duchenne muscular dystrophy.
The approval of Inclisiran in 2020 for cardiovascular disease sees this type of treatment expanding into a much greater patient population.Moving forward, there is huge potential for these compounds because most diseases have got something to do with genes and protein expression. Currently, we're seeing a growth in the targets for these molecules including cancers, central nervous system diseases and other genetic-related disorders.
There's an explosion of interest in RNA medicines, particularly as a result of Covid, so it's a really interesting space.
What's different about oligonucleotides?
What you've got is something more complicated than a small molecule but, unlike biopharmaceutical therapies, they can be synthesised in a very precise way, making them highly targetable with very few side-effects.
Why the surge in interest now?
There's been a steady acceleration and it's got to that tipping-point where confidence in developing these molecules to treat diseases outweighs the risk and cost.
Our greater understanding of gene pathways, greater computing power and increased speed of sequencing genetic disease is resulting in a bow wave of compounds in the preclinical assessment phase.
What's already happening with oligonucleotides?
Inclisiran [sold under brand name Leqvio] is showing we can use oligonucleotides to manage the health of populations. More will follow. There's a lot in the R&D pipeline, but we need to tackle the blockage in the supply of materials for early-phase clinical trials.
Oligonucleotides are still a relatively niche area, consequently there's a shortage of skills and a clamour for technology that will accelerate products to market and patients. We want to improve the availability and affordability of these drugs, to ensure advances in treatment are out there so people who have got diseases that should or could be treated, do get treated.
There is also a significant need to improve the environmental sustainability of the manufacturing process, which will rapidly become an issue for supply.
In the cancer space, small molecule cancer treatments are the "sledgehammer" approach to the disease – effective treatments which can be heavy duty on the patient. Oligonucleotides have the potential to be much more focussed, targeting the biologic processes that cause the disease.
What's happening with oligonucleotides in terms of pharma's "Grand Challenges" the Medicines Manufacturing Innovation Centre was established to take on?
Currently, oligonucleotides are manufactured using a solid-state chemical technique where each building block is washed down a resin column in sequence, building the final molecule, nucleotide by nucleotide. This is a mass-intensive process needing large volumes of solvents and reactants.
Our Grand Challenge is looking at a less mass-intensive, liquid phase technique using solvent resistant membranes. The collaboration between our industry partners – Novartis, AstraZeneca and Alnylam – Innovate UK, and delivery partner Exactmer, has successfully completed the proof-of-concept phase and is progressing into the industrialisation phase.
We are adding a new tool to our toolbox of how to make oligonucleotides. We'll be launching even more collaborations to solve oligonucleotide challenges.
How is the Medicines Manufacturing Innovation Centre collaboration progressing in general?
We're looking forward to the formal opening event on 30 November, and we've been bringing equipment in since June. We've commissioned the purified water system, and the low-carbon district heating network – part of the Advanced Manufacturing Innovation District Scotland (AMIDS) renewable energy system.
We're also progressing the validation activities. Our £1 million tablet press has been installed and we're starting to relocate the feeders and blenders to complete our continuous tableting line.
The just-in-time automated pharmacy for clinical trials equipment will move up from Taunton. All equipment should be installed and operating by early next year.
What are the constraints to delivering the full potential of oligonucleotides?
There are a couple of constraints. One is the ability to scale up and produce materials for the clinic. The other is that there's not enough oligonucleotide manufacturing capability globally.
We're seeing a number of pharma companies interested in building facilities to make oligonucleotides and they are doing siting surveys. The opportunity for the UK is to provide the technology and skills, because the industry will build the plants where it can realise synergies with the local ecosystems.
CPI is playing a role in anchoring manufacturing in Scotland, as our new centre is located at AMIDS in Renfrewshire. It's got plenty of space and is targeted at high-value manufacturing.
What's next for the Medicines Manufacturing Innovation Centre?
A demand study has shown a real block in the supply of materials for early clinical trials. These are relatively small quantities, 30-70 grammes, single-digit batches and there is a shortage of UK capacity.
At the moment, SMEs are sourcing from Europe, Asia and the US. These places are already full, expensive, and not very flexible. Manufacturing slots have to be booked months in advance and if you don't use it, you still pay.
We hope to build an extension to cope with the industrialisation of oligonucleotide innovation. We are limited in this building by the volume of solvents we can handle, so we'd like to build a chemistry facility to support innovation in oligonucleotide synthesis, purification and analysis of material for clinical trials.