Legal tips: What do you need to be a charity trustee?
Charities would be well advised to challenge the status quo on trustees if they are to build a stronger future, a specialist Scottish lawyer believes.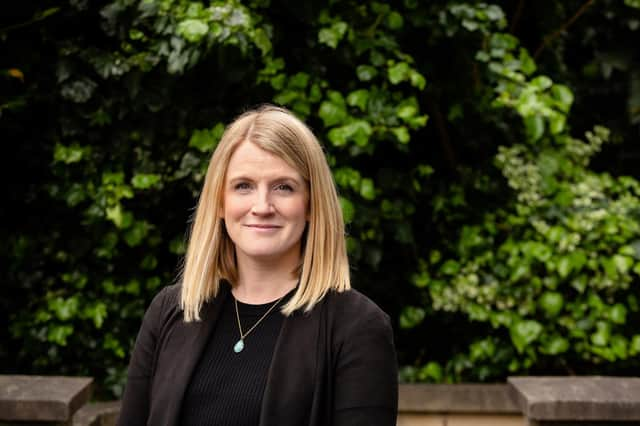 Helen Kidd, who has recently joined leading legal firm Lindsays as a Partner in its Charities and Third Sector team, believes new blood is vital to bolster the valuable experience already on boards throughout the country.
She said: "Having the best possible people as trustees is a critical part of good governance, which underpins all great charity work. Volunteers' Week highlighted that.
"Yet, one of the major challenges facing our third sector is how to attract new people to become involved. We need to dispel some myths in order to overcome that.
Who can be a charity trustee?
"It can often be a misconception that you need to have a certain level of life experience before joining a board. That is not always the case. Planning for succession cannot happen if we keep recruiting boards in mirror images of the status quo.
"To challenge this, many need to reset how they think about supporting causes. It need not always be about donating money.
"Joining a board of trustees, an advisory sub-committee, or volunteering to support services may not be as big a commitment as often perceived. People of all stages and walks of life can make flexible commitments to these organisations in a variety of ways – and previous experience is not always a prerequisite. We all have to start somewhere."
Helen is accredited as a specialist in charity law by the Law Society of Scotland and is herself a charity trustee, having sat on the board of a national youth work organisation and currently on the board of an independent school.
She has joined Lindsays, which is widely respected for its legal work across the third sector, having been attracted by the firm's strong reputation in the field.
Her experience includes supporting the setting up, merging and winding up of charities, as well as advising on issues relating to governance, charity tax, trustee training and dealing with wide-ranging regulatory issues.
"Becoming a charity trustee allows you to develop skills whilst making new and lasting connections," added Helen. "As businesses place greater focus on their corporate social responsibility, all of this may add up to positive career development too.
"Scotland is known for its entrepreneurial and passionate trustees. But, as we look towards tackling the triple-challenge of Covid-19's aftermath, climate change and the cost of living, we need to ensure we have the right mix around the table.
"That means blending experience with those who have skills including digital transformation, social media marketing, fundraising, finance, lived experience or governance.
"By changing society's psyche around volunteering, we can achieve so much more."