Lee Jae Yong: who is the head of Samsung and why has he been jailed for bribery and embezzlement?
Lee Jae Yong has been head of global tech powerhouse Samsung since his dad Lee Kun Hee was hospitalised in 2014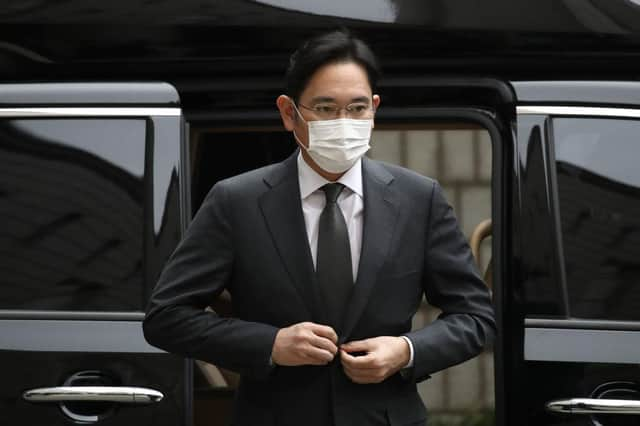 Samsung head Lee Jae Yong has been sentenced to two years and six months in prison for bribery.
Jae Yong and his father Lee Kun Hee have had a long association with the global tech company and were named the most powerful Koreans by Forbes Magazine in 2014, 35th on the worldwide list.
Since then, Jae Yong has been de facto chairman of Samsung Electronics meaning the high court's ruling is likely to have widespread ramifications for the company and his position at it, at least immediately.
But who is Lee Jae Yong? Here's what you need to know.
He was born in Seoul, in South Korea, on 23 June 1968 and is the son of Lee Kun Hee, who previously had two spells as chairman of the Samsung Group.
Kun Hee is widely credited with transforming the tech company into a worldwide conglomerate and leading manufacturer of smartphones, televisions and microchips.
Jae Yong's business acumen led to a Masters of Business Administration from Keio University - the oldest institution of modern higher education in Japan - and admittance to Harvard Business School.
He attended Harvard for five years in pursuit of a Doctor of Business Administration degree but did not graduate.
A keen golfer, who also likes horseback riding, Jae Yong has one son and one daughter with his ex-wife Lim Se-ryung. He has two younger sisters, Lee Boo-jin and Lee Seo-hyun, while a third Lee Yoon-hyung died in 2005.
How did he become Samsung's top boss?
He joined Samsung in 1991 as vice president of strategic planning and then as chief customer officer but his prospects of future company leadership suffered a blow when his father was convicted of tax evasion.
His dad, who was pardoned, became chief operating officer of Samsung Electronics in 2009, reviving his son's succession hopes. Seemingly being groomed to take over the family business, Jae Yong was made vice chairman in 2012.
In 2014 Forbes Magazine's List of The World's Most Powerful People listed both Jae Yong and his dad as the world's 35th most powerful people and the most powerful Koreans.
Kun Hee was hospitalised that same year after suffering a heart attack which led to a six-year stay in hospital. He died in October 2020.
What is Jae Yong's net worth?
Jae Yong, referred to as the Crown Prince of Samsung by the South Korean media, is estimated to be worth £5 billion.
Why has Jae Yong been jailed?
South Korea's high court found him guilty of bribery, embezzlement and concealment of criminal proceeds worth around £5.75m.
Jae Yong "actively provided bribes and implicitly asked the president to use her power to help his smooth succession" at the head of Samsung, according to the court's verdict.
Speaking to reporters, his lawyer Lee In Jae said: "The nature of this case is the former president's abuse of power violating corporate freedom and property rights. Given that nature, the court's decision is regrettable."
The bribery case against Jae Yong is a retrial of an earlier one involving the country's former president Park Geun-hye. Geun-hye was also jailed for bribery and corruption.
Jae Yong is expected to serve 18 months in prison having already served time in detention, which is expected to count towards his sentence.
What does this mean for Samsung?
Lee Jae Yong's sentence is likely to have an immediate effect on his future at Samsung, while also creating a leadership void at the tech conglomerate in the short term at least.
Kim Dae-jong, a business professor at Sejong University, told news agency AFP: "It's really a huge blow and a big crisis for Samsung."