Launch of £100 million growth fund hailed as 'breakthrough moment' for Scotland's tech sector
Scotland's tech sector has been given a major £100 million boost with the launch of a new fund directed at businesses with "high-growth potential".
Edinburgh-based venture capital firm Par Equity has secured a first close of £67m for its latest venture fund - Par Equity Ventures I. It will continue raising capital to close out the full £100m target fund size. Backed by cornerstone funding from the Scottish National Investment Bank, Strathclyde Pension Fund, British Business Investments, the University of Strathclyde, several family offices and a significant number of Par Equity's angel community, the fund is designed to accelerate some of Scotland and the north of England's most promising technology scale-ups.
The fund, which will be managed from Par Equity's Edinburgh office, provides a significant boost to the prospects of scale-up companies in Scotland, coinciding with a more challenging fundraising environment. Access to funding was highlighted as a barrier to the sector reaching its full potential in Mark Logan's review of the Scottish tech ecosystem.
Launched in 2008 by Paul Munn, Robert Higginson, Paul Atkinson and Andrew Castell, Par Equity itself has invested in excess of £160m into 77 early-stage technology companies, with 30 realisations to date, including Edinburgh-based Current Health, which was Europe's second-largest digital health exit ever following its sale to Best Buy.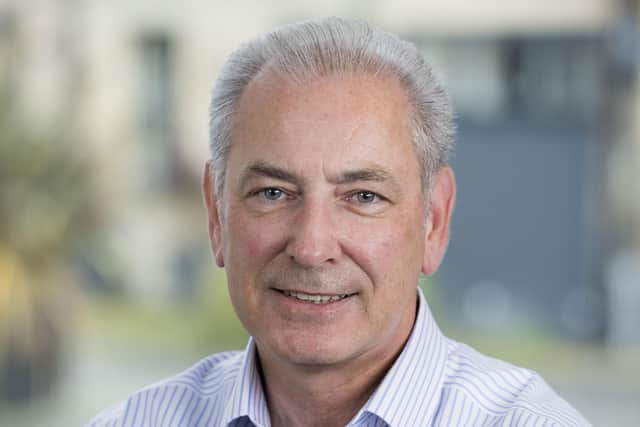 The launch of the fund will see Par Equity add further resources and capabilities to its existing offering as it "seeks to build a better venture capital programme" for companies across the north of Britain.
Munn, managing partner at Par Equity, said: "Championing Scottish talent has been our aim since we launched Par Equity, and we firmly believe in the potential to nurture successful leaders right here in Scotland."
Par Equity partner Andrew Noble, who led the fund's launch, added: "We are surrounded by incredible innovation, and we must now turn these fledgling start-ups into global category leaders. We look forward to working with these companies to unlock those ambitions."
Jimmy Williamson, executive director at the Scottish National Investment Bank, said: "The bank's cornerstone investment will enable significant access to crucial scale-up funding to drive growth in the Scottish tech sector, delivering real impact by catalysing innovation and supporting the critical development of the locally-based venture capital industry. Working with Par and its new fund is complementary and additive to the bank's own direct investing activities and directly aligns with our mission to harness innovation, investing in the industries of the future."
Logan, who is chief entrepreneurial advisor to the Scottish Government, added: "Scotland's tech sector produces an ever-larger number of high-quality tech start-ups, but the ecosystem has been previously constrained by a lack of focus on the region from VCs [venture capitalists] able to provide scaling capital.
"A key recommendation of the Scottish technology ecosystem review was therefore to provide a major stimulus in this area through public-private partnership. That stimulus has just arrived, and it's a breakthrough moment for Scotland. Par Equity has again demonstrated its commitment to supporting the nation's start-up ecosystem through its leadership in securing this scale-up fund."
Comments
 0 comments
Want to join the conversation? Please or to comment on this article.