John Lewis: Retail guru Mary Portas warns John Lewis it has 'let go of its soul'
Retail consultant and broadcaster Mary Portas has sent an open letter to department store John Lewis warning that it has "let go of the soul".
Ms Portas published the letter on the networking site LinkedIn following the news John Lewis was considering ending its employee-owned business structure in order to attract investment.
The retail giant has also recently warned of potential job cuts and told staff it would not hand out a bonus for only the second time since 1953.
In her open letter to chairman Sharon White and chief executive Nish Kankiwala, Ms Portas wrote: "You are not simply chair and chief exec. You are custodians of one of the most valued, loved and trusted retail brands this country has."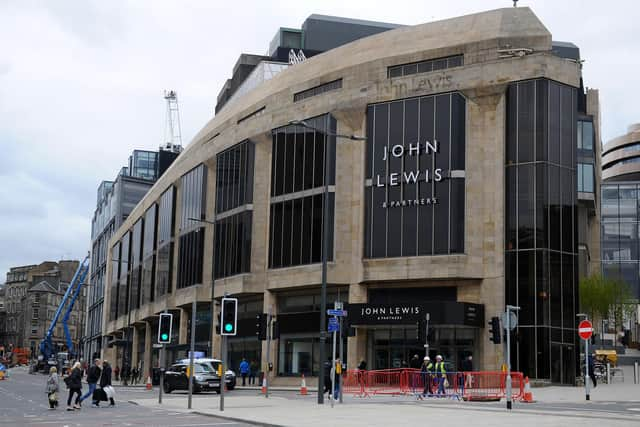 "John Lewis and Waitrose are part of the fabric of everyday British life," she continued.
She also warned John Lewis risks losing its appeal to younger generations as well as its established demographic.
Ms Portas said: "At a time when we crave the constancy and comfort of brands we can actually trust, you've been chasing the new.
"But here's the thing: that's not what we really want from John Lewis. And here's the other thing: that's not what younger generations want from you either."
She ended the letter by saying that failure for John Lewis and Waitrose "is not an option".
The John Lewis Partnership is the UK's largest employee-owned business with its retail brands - John Lewis and Waitrose - owned in trust by its 80,000 partners.
It has 34 John Lewis shops plus one outlet and 332 Waitrose shops across the UK, along with its retail websites.
Ms Portas has also posted a reply from Ms White, who said that being John Lewis chairman is "the biggest privilege of [her] life".
"We want our brands to continue to grow," she wrote. "We've always been open to new partnerships with investors or like-minded companies to share in our growth.
"I will not rest until the partnership is restored to full health."
Ms Portas, who started her own career with a Saturday job at John Lewis, was appointed by David Cameron to lead a review into the future of British high streets in 2011.