Jobs in pipeline as Aberdeen's Wood seals massive deal with UK's largest oil and gas producer
Wood, the Aberdeen-headquartered energy and engineering services giant, has agreed a major $330 million (£262m) partnership with the UK's largest oil and gas producer.
The agreement with Harbour Energy will support hundreds of workers from Wood's operations business in Aberdeen and offshore across the two engineering, procurement and construction (EPC) and operations and maintenance (O&M) contracts, with further recruitment expected next year. Under the new master services agreement, Wood will provide a range of services for a number of Harbour's offshore assets "critical to UK energy security". It will run for an initial term of five years, with five one-year extension options covering Harbour's operated assets, including its J-Area, Greater Britannia Area, Solan and AELE (Armada, Everest, Lomond and Erskine) hubs.
Steve Nicol, Wood's executive president of operations, said: "We are incredibly proud to have been selected and trusted by Harbour Energy to partner with them across their North Sea assets. We have worked on North Sea assets for more than 50 years and excel in designing and managing the complexity of energy infrastructure while at the same time seeking to minimise associated emissions. This new agreement and new contracts are testament to Wood's role as a trusted technical partner to the energy companies of the future, where our priority is to help our clients deliver the energy the world needs and be able to transition to a low carbon future."
Audrey Stewart, Harbour Energy's vice president of supply chain, added: "Harbour is excited to develop our relationship with Wood and the signing of this contract is an important step forward in establishing our suite of long-term strategic partnerships across our North Sea assets."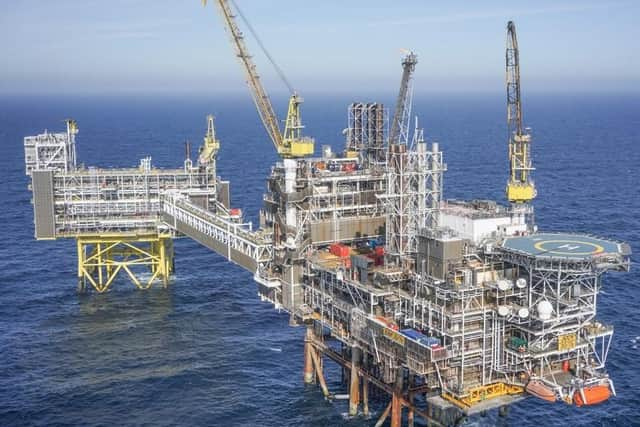 Last month, Wood, which was recently the subject of takeover interest, said it was at a "clear inflection point", as its chief executive Ken Gilmartin set the group on course for stronger full-year numbers. Unveiling better-than-expected first-half earnings, underpinned by a solid order book, Gilmartin said he was "very excited" at the potential for the business, which employs getting on for 36,000 people globally. He highlighted the group's growing diversification, with an increasing focus on renewables, and said clear progress had been made since the group outlined its growth strategy last November.
Headline results for the six months to June 30 showed that pre-exceptional revenue from continuing operations rose by 16.2 per cent to just under $3 billion (£2.34bn), while adjusted underlying earnings were up 8.5 per cent at $202m (£158m). The group's order book stood at just under $6bn, marginally down on a year earlier, while the global headcount increased to 35,636 people, up 4.7 per cent.
Gilmartin said: "We are delivering on our strategy and we see [these results] as a clear inflection point. We are nine months into a three-year strategy and we are very excited at the potential that we have. As we look ahead, we are confident that our actions, the business model we have implemented and the market growth opportunities to which we have aligned, support the momentum we are building in our business."
Comments
 0 comments
Want to join the conversation? Please or to comment on this article.