Airth Castle, which is owned by Airth Castle Ltd, stated today directors of its operating company had decided to enter the company into voluntary liquidation.
The firm stated: "The operating company, which does not own the hotel, was incorporated in 2004 to trade as Airth Castle Hotel and Spa and was successful and profitable throughout its 18 years of trading.
"The owners of the hotel property, Airth Castle Limited, have advised the hotel will not be sold as a result of the operating company's insolvency."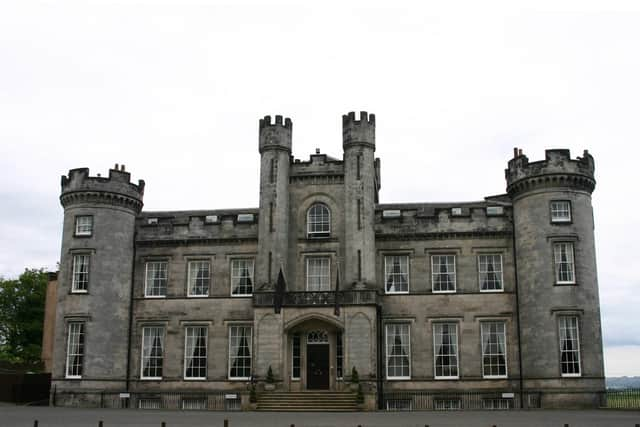 A spokesperson for Airth Castle Hotel added: "The Coronavirus pandemic had a major financial impact on the operating company, as the hotel was forced to close for an extended period.
"Then, as the energy crisis unfolded and supplier costs increased, the company's level of debt reached unmanageable levels and we have taken the reluctant decision to place the company into voluntary liquidation.
"Regretfully, around 26 full-time staff, together with a number of part-time staff, will be made redundant."
The closure of the venue, which dates back to the 14th Century, not only cost people their jobs, it also led to last minute booking cancellations for guests.
One couple, who booked their stay back in January, checked in on Monday, March 13, and were initially told everything was fine.
They said: "At around 5pm we received a voicemail on our phone, saying that there was a leak in the SPA and our treatments were cancelled. Not even an hour later, we received a letter under our door, saying that our booking was cancelled due to a power supply upgrade."
The letter they received from Airth Castle Hotel management stated: "I am truly sorry to contact you at such short notice, but unfortunately, we are unable to accommodate your booking from Tuesday, March 14, 2023.
"The hotel will be undergoing a power supply upgrade from 11am on March 14, 2023. Due to this upgrade taking place we do have to close the hotel for the next three to four days.
"We cannot apologise enough for any inconvenience and frustration this may cause you. Any prepayments that you made on arrival for any future nights of your stay will be refunded to you on your departure tomorrow morning by our reception team."
The couple added: "When we came back the next morning and spoke with the manager, it turned out they had no idea what was going on either. We were then told the general manager will be in the premises and will speak to us at around 9.30am.
"We waited, but at around 10am we were approached by a lovely staff member, who said the general manager had no intention of speaking to us and she wanted to let us know as a courtesy, so we do not have to wait for nothing.
"She then broke down in tears, as apparently the staff had just been told that they were being made redundant. We were shocked at how misleading the letter was, as there was no power upgrade to be done."