Is your current business model fit for the future?
Azets' first ever SME Barometer Survey highlighted that adapting the business model is a key priority for SMEs and as businesses reopen and restrictions are lifted, SMEs may want to review their business models to ensure they are fit for the future. Partner Donald Boyd discusses reviewing your business model to ensure resilience and growth.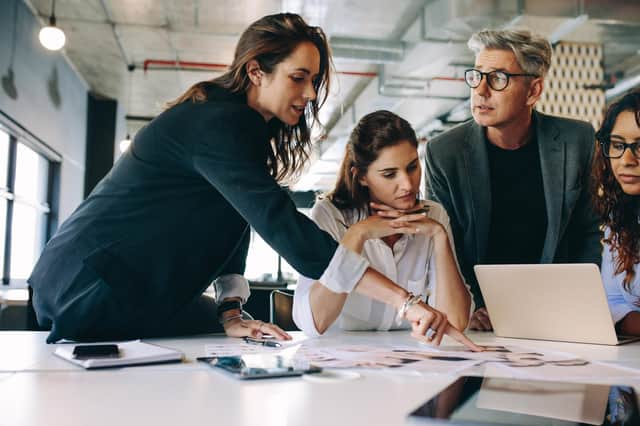 The 'now, where and how' framework works as a roadmap for where businesses are headed. As part of any growth and management process, businesses need to first focus on where they are now. Now – puts a peg in the ground and allows for monitoring of improvement. Where – helps business leaders focus on where they want the business to be. How – highlights the strategies to focus on.
To plot now, businesses should consider:
Key issues and challenges facing the business and its leaders
Urgent concerns in the short and long term
Opportunities facing the business
To plot where, businesses should consider what the vision is over a set period of time.
Within how there should be overall strategies to proactively focus on, and clear and concise action points against strategies.
Business models should be regularly reviewed. Some businesses may review every six months, others may be doing so daily right now.
A clear, concise business model highlights ambitions to work towards and acts as a to do list. In a world where time is the scarcest resource, we need to make these more regular check-ins quicker and simpler.
Fundamental changes to businesses serve as a trigger point to review business models and how sustainable this is for the future. Regular checks of a business model also lessen the dangers of being reactive.
An effective business model will stress test the business with scenarios that could impact the business and actions to take to ensure the business can adapt and remain financially viable.
Scenario planning should run alongside the overall business model and be a key focus when reviewing. Understanding what options are at varying levels of impact can help a business remain resilient and reduces a firefighting approach should worst case "what if" scenarios become reality.
Our teams have found scenario planning really effective for our clients over the last 18 months. Businesses have faced many uncertainties, therefore planning for different scenarios has meant business leaders have been ready with clear strategies to get through any eventuality.
Our team of trusted business advisors have helped many SMEs write and rewrite business models fit for the future and helped many adapt their models during COVID-19. Our advisory experts can work with you to review your business and structure, renew your business plan and help mitigate risks and maximise opportunities.
To discuss how to ensure your business model is fit for the future contact [email protected].
Business Model Review Webinar