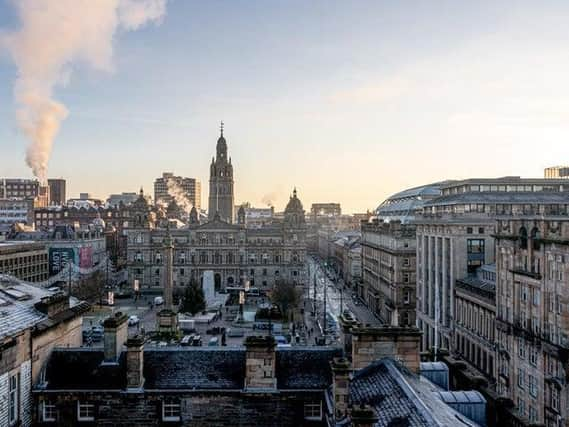 The Internet of Things (IoT) , however, could provide solutions when it comes to improving the air quality of our urban centres and allowing local authorities to track changes they are making aimed at tackling pollution problems.
IoT sensors can monitor the size and volume of particles in the air and nitrogen dioxide levels which are both proven harmful to human health.
IoT Scotland is looking to inspire greater adoption of smart city technologies by Scotland's councils through its funded IoT accelerator packs which will allow authorities to explore potential applications in their areas.
Alasdair Rettie, group technical director of North which is a lead partner of IoT Scotland, said:
"Around 36,000 people a year have their life expectancy shortened in the UK because of poor air quality.
"The way that most councils currently monitor air quality is through a fixed air quality station in their larger towns and cities that costs a lot of money and measures all pollutants.
"They also deploy diffusion tubes on lights or posts around the city that they collect once a month and send on for analysis to get a snapshot of how much pollution was in the area for that month.
"This approach doesn't tell you what day or week the sample was collected. It's pretty archaic and doesn't give many insights."
Local authorities, said Alasdair, had to become more data-led if the problem of poor air quality in our built-up areas was to be tackled and should adopt policy of trial and testing to check if measures introduced were having the desired effect.
He added: "Sensors alone are not going to fix a problem but what they will do is give an insight into that problem and help people and organisations tell, when they do something, if it has a positive or negative impact.
"A lot of councils in Scotland are looking to deploy a fleet of electric buses. If they install sensors now, while their diesel-powered fleet is still on the road, then they will be able to tell the before and after effect of making the move to electric buses.
"Local authorities also reduce speed limits as a means of improving air quality but if you are not monitoring the area with sensors then how do you know that it has had a positive effect? It may have led to congestion which in turns will have a negative effect on air quality."
IoT Scotland is a £6m public-private project to deliver a National IoT Network for Scotland and is backed by the Scottish Government and technology solutions provider North.
The technology body last month announced a partnership with Highland Council that will see smart sensors installed across the authority's buildings to monitor CO2 levels, temperature and humidity, ventilation, electricity consumption and light levels.
Data from sensors will be used by the council within its analytics platform to reduce costs and carbon emissions , whilst improving the environment for young people, elderly care home residents, members of the local community and council staff.
The sensor deployment means that the council's isolated buildings can now be monitored remotely therefore reducing unnecessary journeys.
Temperature and humidity sensors will allow the council to improve the environment within each building and increase comfort for users, prevent frost damage during winter and detect conditions which could cause damp and mould.
Alasdair said: "Highland Council has one of the largest areas in the UK to cover and it has several thousand buildings to look after.
"They wanted to lower their carbon footprint, save energy and also make their buildings better for the people who use them.
"By working with IoT Scotland, they were able to deploy sensors that allowed them to monitor electricity use to determine where savings could be made and, by monitoring building usage, they have been able to better tune the heating requirements of their buildings."
IoT Scotland's accelerator packs, alongside monitoring air quality, also enable local authorities to explore how IoT can be used to create intelligent lighting, better manage waste and monitor buildings. For more information visit www.iot-scotland.net .