Inverness takeover comes at 'exciting moment' for Scottish legal firm with 160-year history
Legal firm Wright, Johnston & Mackenzie has further grown its footprint in Inverness after agreeing a deal to acquire long-established peer Macandrew & Jenkins.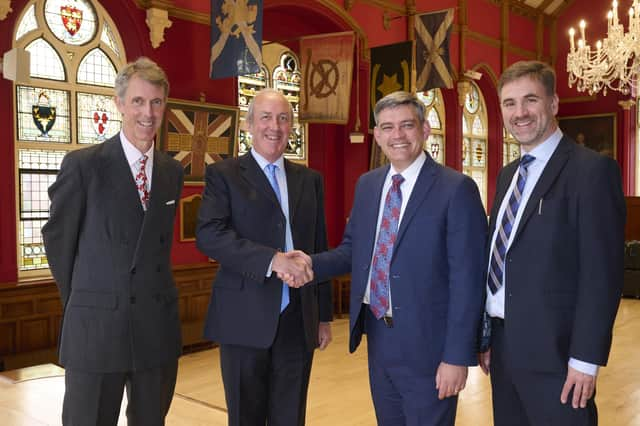 WJM, which has a network of five Scottish offices including Inverness, said the move would strengthen the firms' collective service offering across a range of key sectors. Family firm Macandrew & Jenkins has deep roots in the local community and specialises in rural and estate work, wills, trusts and executries, as well as residential and commercial property.
Fraser Gillies, managing partner at WJM, said: "This is an exciting moment which enhances our service offering for clients across the Highlands & Islands and Moray, particularly in areas such as property and private client work. Macandrew & Jenkins has a sterling reputation and has cultivated a loyal client base through its client-centric approach which perfectly complements our ethos here at WJM. We look forward to working with our new colleagues."
The last decade has been one of the most significant periods in WJM's history, seeing a series of mergers and acquisitions undertaken, including two in Inverness - a merger with MacArthur & Co in 2016 and the acquisition of Calum Duncan Corporate Lawyers in 2019. WJM also recently announced that it was combining with Irwin Mitchell, subject to regulatory approval.
Irwin Mitchell is investing in WJM, with the two firms working in collaboration to provide a full suite of legal and financial services operating out of more than 20 locations across Scotland, England and Wales. Bosses said this would allow clients across the Highlands to access a broader range of sectors as well as experts from across the UK and beyond. Irwin Mitchell was founded in Sheffield in 1912 and has a string of offices in the UK.
Wright, Johnston & Mackenzie has a history stretching back more than 160 years, operating from offices in Glasgow, Edinburgh, Inverness, Dunblane and Dunfermline.
James Wotherspoon, managing partner of Macandrew & Jenkins, said: "We take great pride in offering an excellent personal service and these are values which are wholly shared by Wright, Johnston & Mackenzie. We will continue to provide this as partners in WJM, while expanding the range of services which we can provide," he added.
Comments
Want to join the conversation? Please or to comment on this article.