Interview: Wine Events Scotland boss Diana Thompson
Wine Events Scotland director Diana Thompson has sampled the most prestigious examples of the tipple over the course of her career, saying she "can still taste Petrus 1925 to this day".
But when it comes to choosing her ultimate favourite, she in fact says "something interesting" is what she loves. "And it depends where you are, what you're doing, whether you're wanting a glass of rosé outside in the sunshine, or curling up by the fire on a winter's evening with a big red... at the end of the day, I like a wine that's interesting and different. And got a story behind it."
She is providing plenty of this view behind the curtain with her business that she owns and runs, and it organises wine workshops, tastings, festivals and certified Wine & Spirit Education Trust courses for consumers and the trade. Recent such events include the Edinburgh Uncorked Wine Fair, featuring celebrity wine expert Oz Clarke and representation from countries including Ukraine, which in that case the event had sponsored to attend; and Edinburgh's Greek Wine Fair, hosting 32 producers.
Thompson is adamant that Wine Events Scotland's consumer offerings not be stuffy or elitist, but rather have something for all levels of wine-drinker, from novice to highly knowledgeable. "[Wine is] fun, it's there to be enjoyed, and there shouldn't be anything stuffy about it. Ultimately, if you enjoy what's in the glass, that's great. And even more so if there's a story behind the wine."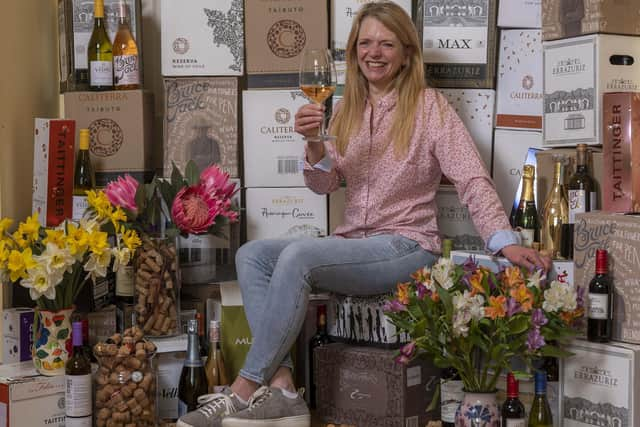 In terms of her journey to her current role, she says she grew up in the North-west Highlands with a family including wine enthusiasts, and aged 21 she was very keen to get into the trade and do some travelling. She made this dream a reality, combining the two ambitions by visiting various wineries around the world, working in one in Australia, and in a vineyard in Sonoma, California.
Her CV then included a stint in marketing at historic UK fine wine merchant Corney & Barrow, and a spell back Down Under with Southcorp Wines that owned Penfolds, Lindemans, Seppelt, Seaview and Rouge Homme among others. "It was a very, very exciting time," she says.
Notching up wine qualifications along the way, she then decided she really wanted to come back to Scotland, and took on a senior communications role at Waverley Wines & Spirits, part of Scottish & Newcastle, before setting up her own firm Thompson PR focused on hotels and restaurants.
Return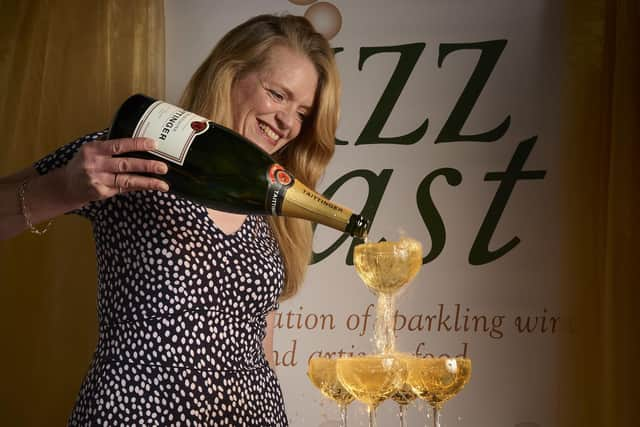 The businesswoman was then encouraged by friends to look at getting back into the wine industry, and found a gap in the market – helping organisations from outside Scotland, include trade bodies representing wine from various countries, organise events north of the Border.
She says she was able to offer a "one stop shop" to meet such demand, starting in 2016 with what is now known as Fizz Feast, which is focused on champagne and sparkling wines, and now takes place every November. "Many attending these events were keen to come to more regular tastings, so I started organising monthly wine workshops," she says.
Thompson even says she believes she held the first Zoom wine tasting in the UK, on April 1, 2020, an initiative that "snowballed and I found myself often doing three tastings in one night. It wasn't long before I reached 100 tastings and that went onto 250. I've since stopped counting…. I've continued many of these Zoom tastings as well as those in person… I often have people joining in the Shetland Islands all the way down to Cornwall."
Thompson's business, which is based in Edinburgh, is not just tapping into increased consumer appetite for interactive, experiential events, but a wider variety of better quality wines with compelling provenance, both in the on and off trade – while Scotland has 11 names on this year's Top 100 Sommeliers list including John Power of The James Thomson Collection in third place, as well as Julien Beltzung of The Glenturret Lalique Restaurant and Elizabeth Mellish of Gleneagles Townhouse.
Increase
And consumption is predicted to top up even further, according to Statista, which has calculated that revenue in the UK wine market already amounts to the equivalent of $21.12 billion (£16.15bn) this year, and is set to grow by 3.16 per cent a year to 2027.
In terms of which markets are proving most popular, Wine Events Scotland has cited data from Nielsen showing that Australian wines have captured an "impressive" 22.6 per cent share of UK supermarket wine volume.
Now, further Wine Events Scotland calendar entries include the Lidl French Wine Tour on July 28, and a look at France's Pays d'Oc in September, although Nielson had also found that France was among countries to have experienced a decline of more than 5 per cent in UK supermarkets as did other major players Italy, Chile, and Australia. Furthermore, the drink industry remains in the crosshairs of the Scottish Government with initiatives like minimum unit pricing.
Wine Events Scotland has said: "The UK wine market is constantly evolving, and we are seeing some new wine making countries on the rise. Keep an eye on Portugal and South Africa as they make their mark on the industry."
Thompson, who is aiming to up the pace of her events, adds: "That's one thing with wine, whatever your level, whether you're a wine drinker, or wine buyer, or work within the trade, you never stop learning. And it's never stops changing, which is fun."
Comments
 0 comments
Want to join the conversation? Please or to comment on this article.