Interview: Julius Baer International CEO David Durlacher on accelerating growth in Scotland
David Durlacher, chief executive of Julius Baer International, on how the wealth-manager sees Scotland as being "of real strategic long-term importance" – and where it plans to invest further to meet flourishing demand.
The London-based firm five years ago opened up at One Lochrin Square in Edinburgh's Fountainbridge in a move helping springboard its growth north of the Border. And it is at these offices that Mr Durlacher now describes its Scottish operations having progressed "phenomenally" in the interim, proving, in his view, the importance of having an on-the-ground presence, bringing the organisation closer to the prospering old and new economies in its vicinity.
"We've still got some way to go for [our operation in] Scotland to dwarf London – but it is absolutely on the road to doing that," he states. "And I think it's exciting to see where that wealth is being created. Scotland is in an enviable position, not just within the UK, but also across Europe in its attractiveness for foreign direct investment; it's certainly commanding a higher share than many other parts of Europe.
"And that is going into some really exciting parts of the economy where you can see real dynamism, where there is a role for Scotland on a global stage. We see investment that's coming in from the government, we see investments and partnerships coming in from universities, we see investment coming in from the private equity and venture capital world at an unprecedented rate… it is a phenomenal economic opportunity for wealth-managers to tap into".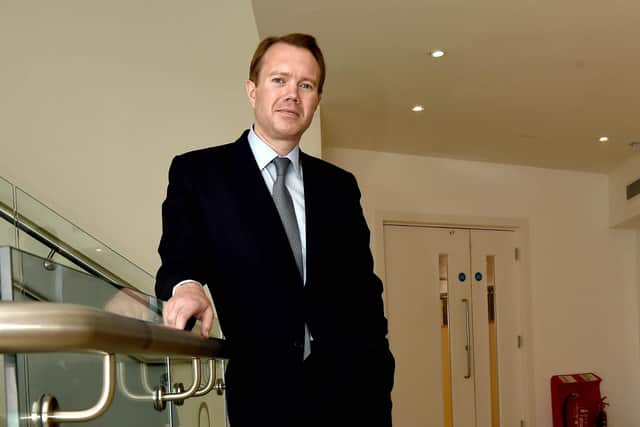 The British Private Equity and Venture Capital Association in fact at the end of last year described the nation's status as a "growing hotspot for private capital activity", having found that £895 million was poured into 88 companies in Scotland in 2021, more than quadrupling the £213m seen in 2020.
Looking at Scotland's company-creation environment, the CEO of Julius Baer International is seeing the start of the rise of multiple generations of entrepreneurs, with an established pattern of bringing to life firms that reach stratospheric heights, then selling up and establishing new enterprises.
Attractive
Mr Durlacher also points to Scotland's "central" position in the UK and globally in accelerating the journey from high- to low-carbon economy. "[Additionally,] its position in some of the digital and tech space, whether it's in [artificial intelligence] or in computer games, it pulls above its weight. And I think that… makes [Scotland] an attractive place for entrepreneurs to come to, let alone to be based in, so we see our position in Scotland as being of real strategic long-term importance to us."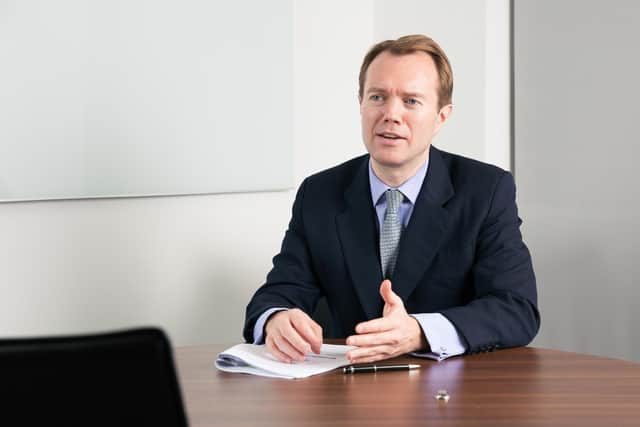 The growth of the organisation, which at the end of last year was fined by the Financial Conduct Authority, comes amid its Swiss-headquartered parent company Julius Baer Group last week stating that its "solid" capital and liquidity positions strengthened further in the first four months of 2023, but added that the period provided a "challenging" backdrop for wealth-managers.
Mr Durlacher says main priorities among clients include help in navigating an increasingly complex investment landscape, including high inflation. "On the other hand, the challenge is to help the next generation to be able to stand on its own feet, and is helping [them] to be wise about wealth and to have opportunity, and enthusiasm about how go for that opportunity."
From his own perspective, getting the right talent through the door is proving a major hurdle – "that keeps me awake at night, like [it does for] many CEOs" – with the role of private banker having evolved to being both an art and a science. "In the past, it was purely a technical skill that was required; your ability to understand and interpret markets, your ability to extract economic realities into portfolio implementation. I think we are seeing now in the banking world, a shift from IQ being more important to EQ [i.e. emotional intelligence] being more important, and so the skillset of the wealth-manager of the future is going to be much more determined on the ability to relate."
Connection
He also reports that the wealth being created today is different from that being created 20 years ago, and is now younger, and more diverse in gender, socio-economic background, and life experience, for example. "And so for us making sure that we keep pace with the future client means we have to keep pace with the future employee. If we're not careful, our established [wealth-management] industry will be replaced by the faster, the smarter, the cheaper. In order for us to still hold relevance, we have to be able to demonstrate we can connect humanly."
In Scotland the firm has a team of ten, covering investment advice through to wealth planning, from the west coast through to the East Coast, but is "struggling" to keep pace with the rate of growth, and so bankrolling a larger Scottish presence is on the agenda.
"We see a real dynamism in the west coast, in Glasgow… Similarly in Aberdeen, the opportunity with the transition from a high-carbon economy to low carbon, there is real innovation occurring. [Therefore] yes, where there is the opportunity for us to expand, whether it's premises or people, we will keep an eye on that market. We have been around for 130 years as a wealth-manager, we have every intention of being around for another 130 years – but for that success to occur, we have to be close to our clients."
Comments
 0 comments
Want to join the conversation? Please or to comment on this article.