The executive was in fact in October last year named chairman of the newly formed board of Edinburgh-based artificial intelligence (AI) fintech business Aveni, which specialises in natural language processing that analyses regulated companies' customer interactions such as call recordings and other digital communications. It says business areas able to benefit as a result include improved risk-monitoring amid an increasingly strict regulatory environment, and gaining a better understanding of customers including the ability to identify those that are vulnerable. The Financial Conduct Authority is bringing in a new Consumer Duty being implemented this summer that it says will set "higher and clearer standards of consumer protection across financial services and require firms to put their customers' needs first", for example.
Mr Clark explains in his own words that for relevant organisations such as wealth-managers or an insurance company call centre, and "you're having conversations with customers day in, day out, to have those logged and recorded and translated into text and reports in real time is a massive efficiency and a massive saving. But it's not just that, it provides an audit trail that the regulator finds really comforting and really helpful."
The Aveni chairman brought with him four decades' experience of asset and wealth-management with S.G. Warburg, Mercury Asset Management and Merrill Lynch, culminating in his role as executive director at Standard Life, where his paths crossed with Joseph Twigg and Jamie Hunter, who latterly both held senior posts at what was then known as Aberdeen Standard Investments and now Aveni's founder/chief executive and chief operating officer respectively. "I was always very impressed by their energy, enthusiasm, seriousness about what they wanted to do," he says, adding that he followed Aveni's progress in recent years and invested in the business, which bills itself as a "regtech" (regulatory technology) specialist.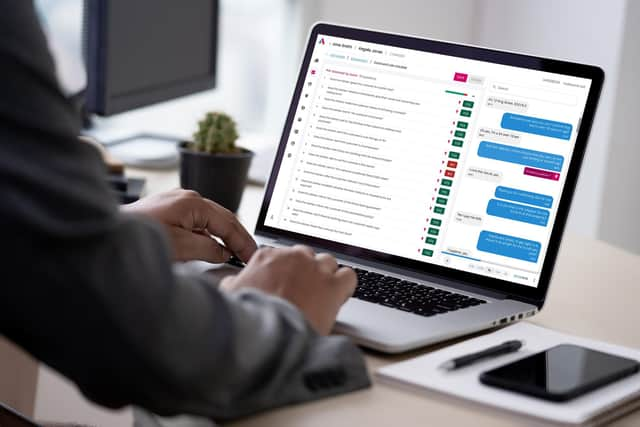 Know-how
Mr Clark says he believes the firm's management was attracted by his senior board experience – has has held non-executive roles such as chairman of AXA Investment Managers UK and senior independent director at Rathbones – able to bring an understanding of governance and structure, "you know, how you properly lead and establish a business".
Not just that, "but... a number of those businesses that I've been involved with for 20, 30, 40 years have grown very substantially. How do you grow, how do you attract people? How do you put in place the appropriate investment to make sure that you can keep growing?" Aveni, which has about 35 staff, is still a small business compared with many of his previous employers, he adds. "But therein lies a lot of the fun."
You can effect change at a very smaller company at a far greater pace than a larger player, while the AI space in which Aveni operates is rapidly evolving, he continues. "You can be responsive, you can slightly change direction, you can emphasise one aspect rather than another, you can respond to customers and clients and slightly reshape the product. All of those things [make] the heartbeat of the organisation, the pulse of the organisation, just much much quicker, which is fun and energising."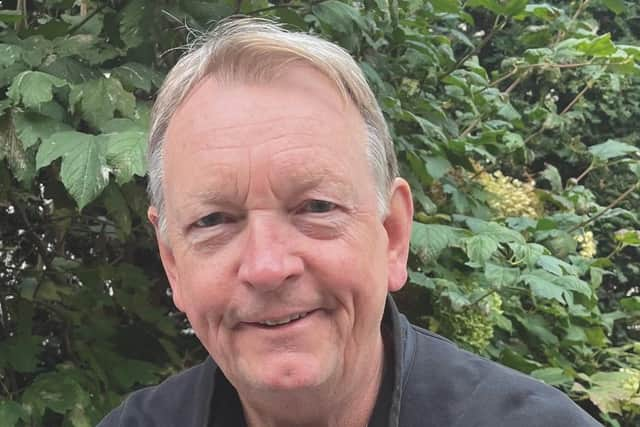 Aveni was started by Mr Twigg when he was an Executive MBA student at the University of Edinburgh Business School, supported by Edinburgh Innovations, the university's commercialisation service, and it was initially known as Hatch AI. Milestones since include being a Scottish EDGE winner, while it announced last month that it had been selected by Schroders Personal Wealth to boost its compliance function by using the Aveni Detect platform, and last summer it said it had netted nearly £3 million in a funding round led by The TriCapital Syndicate LLP and Par Equity supported by Scottish Enterprise.
Exciting
Mr Clark notes that AI has also become a much more high-profile topic in recent months with the likes of ChatGPT, a controversial tool that emulates human language, "and all of the conversation in the press about [AI] and language processing – that's absolutely the territory that Aveni is in", he states. The financial services veteran tells how he got involved in "something six or eight months ago that I thought would be exciting and interesting, and suddenly discover that it's on the front page of the newspapers, which is really good".
As for challenges, he sees that it is, as it has been across his career, "people, people, people...bringing the right people on at the right time in the right way, with the right incentives and motivation". And at the moment, "times are tough, the environment is tough. Obviously, all companies are watching costs. But equally going in the other direction, there's a real regulatory and compliance need to do the right things, so we're pretty confident that we'll get quite a lot of conversions from the pilots [with about 15 firms] that we're running".
The firm now has about half a dozen clients, and has established a handful of partnerships with "some of the bigger consulting firms", while it also extending its remit into offering its own strategic consulting on how businesses can use AI. Looking ahead, Aveni is looking to get private equity investment – "I think that would be a pretty significant milestone for us" – and growing its roster of marquee clients in insurance, asset-management and private wealth. "I just think this could be a very substantial business."