The Edinburgh-based organisation says it has built an independent payment orchestration platform that tackles issues such as payment failures/abandoned online shopping baskets, integrating multiple payment methods, expensive cross-border transactions, and challenges switching providers, as it seeks to shift power and control back to merchants.
It already works with more than 300 payment and technology providers, stating last month that it had partnered with payments firm Total Processing, providing access to the latter's "cutting-edge" capabilities, after in January saying it had secured a three-year partnership with Visa to offer "innovative payment solutions to merchants and consumers, giving them greater choice in how they pay and get paid".
Mr Gillan joined BR-DGE in June 2021 as its finance boss after spells at Social Investment Scotland, which bankrolls and provides other support to social enterprises, charities and community groups, where he was latterly deputy chief executive, and more recently its SIS Ventures arm that invests in impact-led enterprises. He also did a stint on the operator side, working in a private equity-backed, business-to-business software company based in Glasgow called Traveltek that had created a platform product.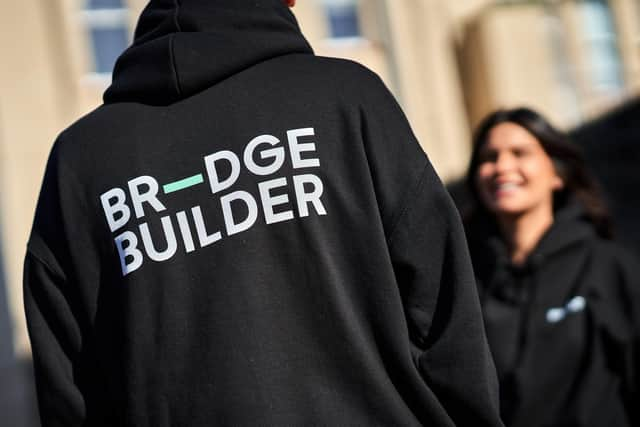 It was when he was looking at improving how the latter managed payments that he got talking to BR-DGE founder Brian Coburn, who had previously spent 30 years working at Scottish transport giant Stagecoach, eventually becoming its chief technology officer, where he saw the importance of payments and the problems facing merchants. Mr Coburn was CEO at BR-DGE, but has now stepped into the chief strategy officer post, with Mr Gillan now tasked with overseeing and leading its scale-up phase – and seeing his career as having in some ways come full circle.
Privilege
"I started off in corporate finance, financial services, and then went into tech and investment, and now I'm kind of doing tech in financial services to an extent, so it's quite a neat place to be in and certainly a privilege to lead the organisation through the next stage of growth," he says.
He believes BR-DGE is "at a really interesting inflection point" after much "foundation-building" last year, growing revenue to £600,000 ("we want to be way higher than that") from £200,000, and hiring about 40 staff to grow its workforce to about 55 – including "marquee" hires of Kenny Scott and Sean Murray – previously senior executives at MasterCard and Visa respectively – to its top team.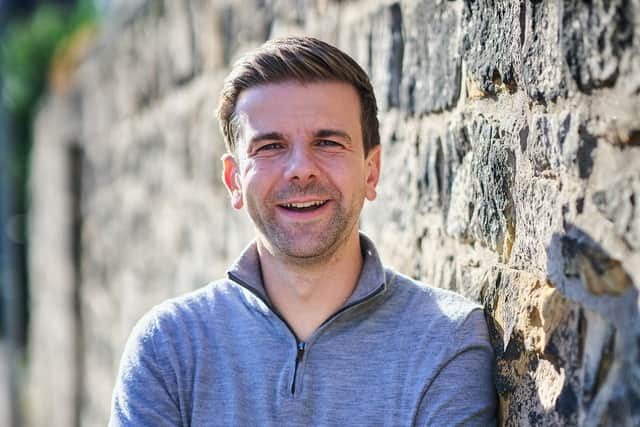 BR-DGE said at the start of this year that it was forecasting "significant" growth in 2023 when it expected to process more than £1.5 billion of transactions. "We're really starting to see that snowball. And we're effectively aiming to get up to £100 billion in five years' time processed annually over our platform... so, no shortage of ambition, lots of work to do. But this year is definitely about merchant traction, and building that processing volume that we're putting over the platform"
Mr Gillan, who is also a non-exec director at socially minded beer firm Brewgooder, says BR-DGE is now signing a customer a month, with such firms tending to be "pretty large" enterprise merchants, and after adding about ten new partners in 2022. Now, it is focused on travel and transport, gaming and gambling, and online retail. "And we're really starting to see all three of those crystallise, which is great."
Opportunity
The CEO – who last year attended a two-day conference in Silicon Valley, as part of a delegation of 20 Scottish entrepreneurs – sees that the fintech has a "global market opportunity… we're continuing to get that merchant traction, we're delivering on what we say that we're going to do, we're able to bring in the talent that we need to bring in to deliver that… we're just evolving from a relatively early-stage start-up into that [slightly] more mature but still early scale-up business".
But he said in September when BR-DGE was named one of the 51 companies (and the only one in Scotland) to have been accepted onto Fintech 5.0 – the fifth iteration of Tech Nation's sector-specific growth programme for fintech entrepreneurs to enable their startups to scale, both at home and abroad – that "starting up is tough, scaling is harder". However, he also stated: "We're delighted to be part of the Tech Nation cohort to be able to share ideas and experiences with a group of people who are on the same journey."
The firm one of 200-plus fintechs north of the Border according to FinTech Scotland, although the sector has been beset by recruitment challenges, but it earlier this month received a boost with the launch of the UK's £5.5m Centre for Finance, Innovation and Technology (CFIT), aiming to facilitate businesses in achieving a truly global presence. FinTech Scotland boss Nicola Anderson said at the time: "We are excited to be working with CFIT in leveraging the opportunities in Scotland and the whole of the UK."
Turning back to BR-DGE, its targets now include boosting the ranks, and undertaking another fundraise, eyeing somewhere between £10m and £25m, and bringing in some strategic investors, having already been backed by Gloag Investment Group, established by Stagecoach co-founder Dame Ann Gloag. Mr Gillan adds that the fintech is well-placed to "take advantage of the opportunity whilst it is ahead of us… We've seen really good traction, but we want to be a global business, we want to lead [our] category".