The man was reading his newspaper, and, knowing that Ms Arnott worked at the professional services giant, brought up the news that it had set a target to have 29 per cent of its partners and directors coming from a working class background by 2030. "He said to me, 'well, [that means] you're just not going to get the calibre of talent into the organisation'." But she laughs explaining that she in response asked him if he wanted to know a little bit more about her own background. "And I took great relish in telling him."
The businesswoman – who as of last year is KPMG's Edinburgh office senior partner, in charge of a 300-strong team, after becoming a partner at the firm in 2019 – explains that she hails from a "very, very working class background", growing up in Wester Hailes in the Scottish capital, with money at home very tight and going with her mother to collect her father's dole check, for example.
Despite being very academic, she didn't consider university as an option, with none of her family having taken that path, and instead got a job at Standard Life (now owned by insurer Phoenix Group) aged 17 after her mother highlighted some major financial organisations as potential employers.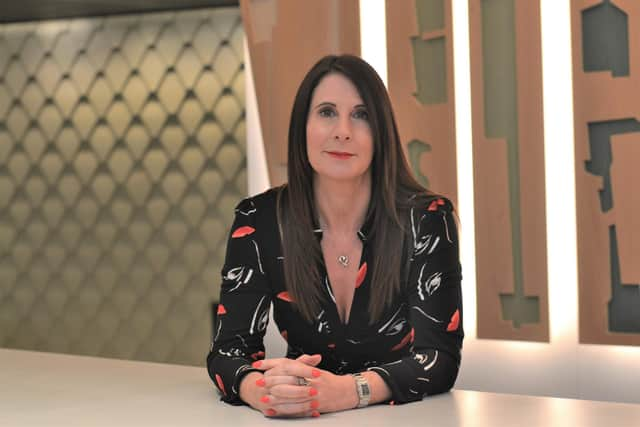 Initially working in its mortgage-processing arm, she went on to complete a marketing degree alongside her day job on the back of the encouragement of an "amazing" boss, before becoming a private client manager and securing advanced financial planning qualifications, and then moving into corporate pensions. The latter part of her 25 years working for the historic firm saw her focused on the digital proposition for pension reform changes, which saw her get to know KPMG, and she joined its ranks in 2015.
Opportunities
Ms Arnott says her promotion to her current role was a proud moment, while she is now keen to spread the word that her employer and financial services more broadly are open to, and offer opportunities to, people from all backgrounds.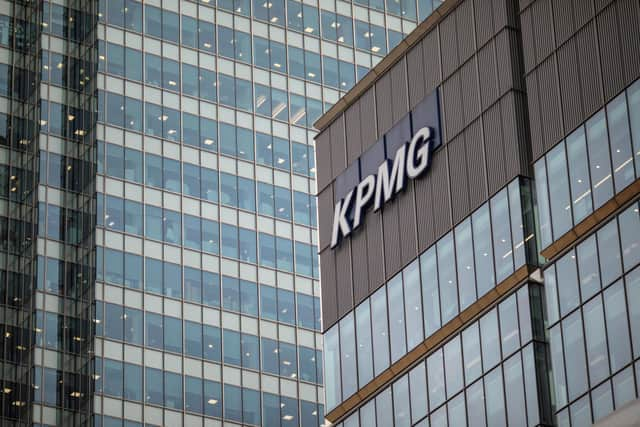 The study analysed the career paths of more than 16,500 KPMG partners and employees over a five-year period, and found that 21 per cent of its staff are from a lower socio-economic background, as are 22 per cent of its board, while the firm also noted that it ranked top three in the Social Mobility Employer Index for the sixth consecutive year.
But perhaps the most striking finding from the report is that socio-economic background, measured by parental occupation, was found to have the strongest effect on a worker's career progression compared to any other diversity characteristic – including gender, ethnicity, disability, and sexual orientation. Specifically, those from lower socio-economic backgrounds took, on average, 19 per cent longer to progress to the next grade compared to those from the higher end of the scale.
And that finding tallies with Ms Arnott's experience over the course of her career, she states, while she also points out that while about KMPG's pools of partners and apprentices/graduates show relatively decent representation from lower socio-economic backgrounds, at 25 per cent and 20 per cent respectively, there is something of a logjam between the two "where our social mobility statistics aren't as strong as we'd like them to be".
Action
The Big Four accountancy firm (which has been stung by multi-million-pound fines for audit failures) is tackling this, and Jon Holt, chief executive of KPMG in the UK, said on publication of the report findings: "Talking about socio-economic background is complex and emotive… But as leaders we need to lean into this discomfort and take action if we are to drive greater equality in business."
Ms Arnott says she is actively doing her bit to champion greater social mobility, and tells how she recently spoke to a group of pupils from her old school about her career, who said they hadn't considered KPMG as a potential employer because they wanted to work in, say, tech. However, she stresses that the company doesn't just focus on audit and tax, it also encompasses areas such as data analytics and cybercrime.
"If I look at what we're delivering out of Edinburgh at the moment, a lot of that's around big customer transformations, digital programmes, cloud transformations for clients, so there's a broad church of things that we do. Thinking about what our clients will need, and then the talent that we're attracting into the organisation, we want to be able to serve those clients in the future, so we really do need that diversity of talent and people from different backgrounds."
She has her own stories of being on the receiving end of bad practice, stating: "I remember, at one stage in my career, someone saying to me, 'you need to watch the Scottish colloquialisms'. And [by then], I was confident in my own skin, but there would have been times in my career that I really wasn't. And I'm very, very mindful of that, the impact something can have on somebody and how that can land, so I think it's really important to help and support our people as much as possible.
"When I think to what I want to achieve here, it's about growing diversity, bringing in people from different backgrounds, and making sure people understand that there's a route here for them to come in. And if my background and my upbringing and my route into financial services can help and support and develop talent, then I'll be really, really happy."