Innovate together to go greener
Collaboration is key for our food and drink tourism sector to continue growing in a sustainable way, say experts at law firm CMS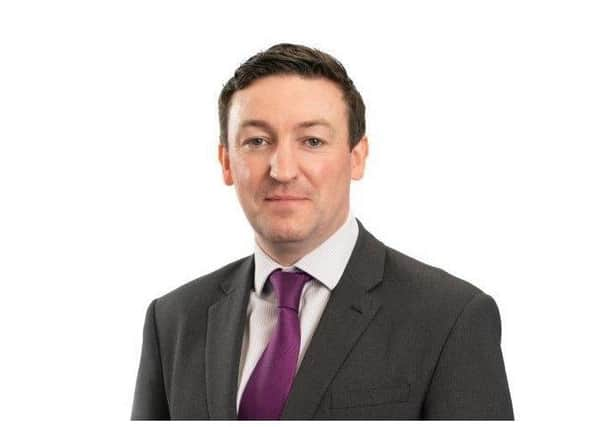 The country's food and drink industry is now Scotland's largest employer, with more than 129,000 people working in the sector, and there are ambitious plans to grow its annual turnover from £16 billion to £20bn by 2028.
The Scotland Food & Drink Partnership, between industry, research and government, has announced its ten-year strategy, which focuses on building resilience, growth, and leading the way in environmental sustainability, as the country aims for net-zero by 2045.
Bruce Harvie, a partner in CMS' Corporate Group, believes the strategy is a great indication of how the industry and Scottish Government are now working more closely together, and hopes it will open up funding opportunities.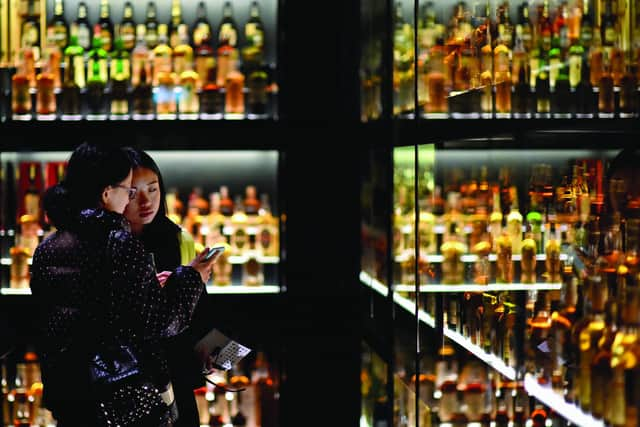 "In order to achieve the growth that is going to be needed to sustain the sector as businesses drive towards net-zero, there has been a realisation in industry and more so now within government that there needs to be sustained access to both debt and equity funding," says Harvie.
Holyrood has already paid heed. In May, the Moveable Transactions (Scotland) Bill was passed, making securitisation and access to debt finance easier and more attractive for businesses, particularly those with high stock levels such as distilleries where invoice financing should become more accessible. The bill is expected to come into force next year.
However, for the industry to continue to grow, and for companies to secure funding, the CMS team maintains that food and drink firms need to continue to clearly articulate their business plans and be innovative with their offerings, such as by creating visitor experiences.
Harvie adds: "Every investor is looking for a monetary return of some sort on their investment, however, if a business can demonstrate their offering is also accompanied by a customer experience they will likely be a more attractive proposition because investors are increasingly looking at how their portfolio companies, regardless of where they are in their growth journey, contribute to the local economy and wider society."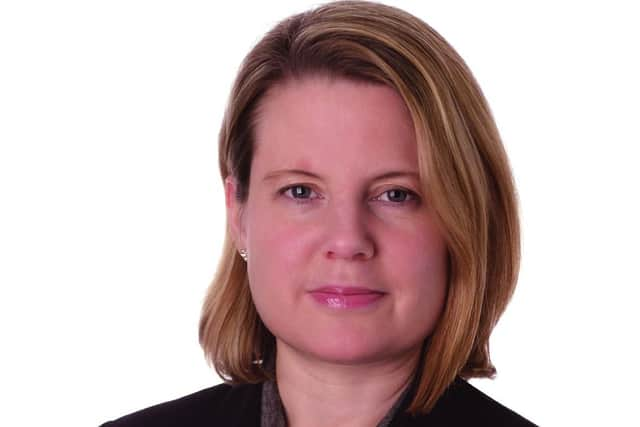 CMS lead on sustainability, Joanna Waddell, agrees pointing to the innovation of Scotland's 140-plus distilleries. The highly-successful Johnnie Walker Princes Street visitor experience in Edinburgh attracted more than 300,000 visitors in 2021, its first year of operating, and the Scotch Whisky Association trade body recently revealed that more than two million people passed through whisky centres across the country in 2022.
"It is amazing the effort the whisky distilleries have gone to attract visitors," Waddell enthuses. "They have visitor centres, tasting rooms, cafes and bistros, and the tourists are coming in. Both UK and international tourists spend a lot of money to buy and see where the whisky and other Scottish produce is made."
Despite Holyrood's aim to expand Scotland's food and drink tourism sector, the CMS team have concerns about mixed messaging following its controversial plans to ban alcohol advertising which the First Minister acknowledged had caused "real concern" to the industry.
The ban, which has now been delayed indefinitely, would not only impact a company's ability to promote itself (and the industry as whole) but would also deprive a company of use of its name, logo, brand, and/or, bottle shape, all of which are protected through intellectual property laws.
Harvie says it could therefore have huge consequences for the food and drink tourism industry, adding: "The underlying rationale of the ban to reduce the harm caused by alcohol has good intentions, but there needs to be discussion between the government and industry on how to implement it through a sensible strategy that doesn't adversely impact Scotland's Food and Drink industry and the significant contribution the sector makes to the Scottish economy."
And it is not just whisky that attracts visitors. Scotland's fish and seafood industry was worth more than £10bn in 2021, yet a Scottish Government proposal to introduce Highly Protected Marine Areas (HPMA) was rejected by many coastal and island communities, which are substantial contributors to the country's world-leading position as a seafood producer.
The move would have seen 10 per cent of Scotland's seas designated as HPMAs by 2026, restricting any aquaculture activity taking place in those waters.
Waddell claims: "No-one is disputing there is a need for marine protection, but the proposals must be evidence led.
"Many rural communities are dependent on the fishing and aquaculture, yet the proposals may have unnecessarily made some fishing and aquaculture sites off limits for reasons that were not science based."
Waddell adds: "People want to know what they are eating has been caught in a sustainable way, but the focus of protection needs to be on species and ecosystems rather than on achieving protection for a random percentage of Scotland's seas."
The CMS experts agree that tourists, both from the UK and overseas, are keen to support sustainable travel and produce, with funders increasingly interested in a company's ESG (environmental, social, and corporate governance) credentials.
Nevertheless, they are firm in their belief that more discussion is required between all parties to ensure that Scotland's food and drink produce is protected, marketed and delivered in a way which befits one of the true jewels in the Scottish economy's crown.
To find out how CMS can support and advise a business, go online and visit cms.law/Scotland