Inflation rate doubles and could push higher despite weak economy: reaction
Inflation doubled last month after hard-hit clothing retailers held off from traditional Boxing Day sales, amid concerns that it could spike higher later in the year.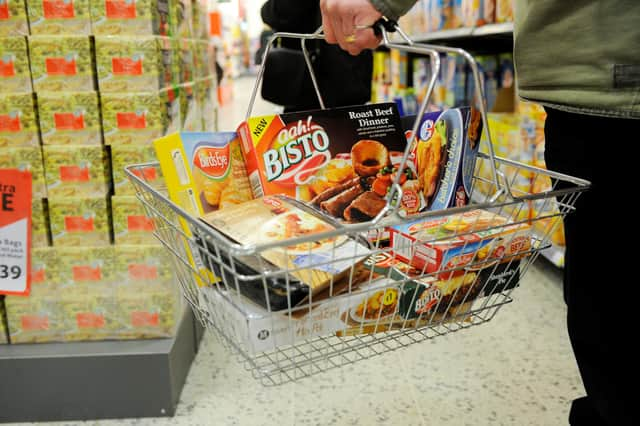 Food prices remained under control but the 'inflation basket' was skewed by surging demand for computer games and consoles and children's toys, as well as a lack of Boxing Day discounting. Picture: Greg Macvean
The Office for National Statistics (ONS) said the annual rate of consumer prices index (CPI) inflation jumped to 0.6 per cent in December from 0.3 per cent the month before.
Clothing prices rose marginally between November and December in contrast to the usual falls seen due to post-Christmas sales, though prices still dropped on an annual basis.
Surging demand for computer games and consoles and children's toys also pushed up inflation, with annual recreation and culture inflation hitting its highest level since August.
Jonathan Athow, deputy national statistician at the ONS, said: "Clothing prices put upward pressure on inflation in December, despite some evidence of continued discounting.
"Transport costs, including air, sea and coach fares, as well as petrol prices, rose as some travel restrictions eased during parts of the month.
"These were partially offset by falling food prices, most notably for vegetables and meat."
Laith Khalaf, financial analyst at AJ Bell, said: "There's not much in the way of a pattern to discern in the latest inflation data, which is perhaps not surprising given the huge disruption to consumer behaviour caused by the pandemic.
"It's prudent not to draw too many conclusions from consumer price measures right now, because levels of economic activity are so deeply distorted. While inflation looks well contained, there is increasing concern it could start to be a problem once social restrictions are lifted, as a wave of pent up consumer demand is unleashed.
"Central bank stimulus, helicopter money from the government, and high levels of cash savings built up during lockdown all support the thesis that the inflation genie may pop out of the bottle in the coming year.
"If inflation does take hold, the Bank of England has plenty of ammunition to throw at the problem by raising interest rates from historic lows.
"The issue is the Bank won't want to tighten policy until the economy is able to withstand it. The nightmare scenario for the central bank is stagflation, where inflation becomes rampant, but the economy stalls.
"This would force the bank to choose between letting inflation spiral out of control and keeping the wheels of the economy turning."
Kevin Brown, savings specialist at Scottish Friendly, said: "It's unlikely that greater freedoms will lead to a sharp spike in inflation but it is expected to rise steadily over the course of 2021.
"With cash saving rates so low households will be weighing up the pros and cons of holding on to their money versus making the most of any extra savings they have built up.
"There are above inflation returns available to savers who are able to save regularly, although the rate of interest may drop once you've deposited a certain amount.
"Generally, there are very few opportunities to protect your cash from inflation unless you consider investing some of your money through a stocks and shares ISA for example."
A message from the Editor:
Thank you for reading this article. We're more reliant on your support than ever as the shift in consumer habits brought about by coronavirus impacts our advertisers. If you haven't already, please consider supporting our trusted, fact-checked journalism by taking out a digital subscription: www.scotsman.com/subscriptions
Want to join the conversation? Please or to comment on this article.