The widely-tracked consumer prices index (CPI) measure of inflation fell to an annual rate of 8.7 per cent in April, down from 10.1 per cent in March, as last year's big energy price increases were not repeated. That is the lowest level in more than a year but the headline figure reported by the Office for National Statistics (ONS) came in higher than the 8.2 per cent pencilled in by economists.
Putting energy costs to one side, the latest data showed food CPI inflation standing at 19.3 per cent, down only slightly on March's eye-watering 19.6 per cent. Recent research suggested that shoppers have been switching away from branded products and opting for supermarkets' own-brand alternatives to save money at the till. However, many retailers have been increasing the prices of their own-label ranges, which they have greater control over, faster than those of branded goods.
Jeremy Batstone-Carr, European strategist at Raymond James Investment Services, pointed out that core CPI - seen as a far more vital gauge for the Bank of England as it attempts to put a lid on soaring inflation - had risen markedly to 6.8 per cent, from 6.2 per cent. This is the highest level in more than two decades. Traders increased their expectations of the peak in interest rates, which currently stand at 4.5 per cent, from 5 per cent to as much as 5.5 per cent as the pound rallied against the US dollar.
Batstone-Carr said: "While there may be some positive movement on some fronts - producer price data recently revealed that food input prices are on a declining trend, fuelling hope that March's dizzying food inflation rate was the high-water mark - this core CPI print, notably an extremely unwelcome rise in service sector prices, has dealt a crushing blow to a beleaguered Bank [of England]. We may still be far from the peak of [interest] rate hikes, with another quarter point surely on the table for June 22."
George Lagarias, chief economist at Mazars, noted: "Overall, headline inflation remains uncomfortably high and, what's worse, increasingly dynamic. This could lead to more than the two rate hikes the market, perhaps optimistically, expects. Until the Bank of England sees evidence of the vicious price-wage cycle breaking and demand conditions sufficiently tame, we should expect increasingly tighter credit conditions and pressures on consumers and businesses."
The fall in headline CPI reflects last April's sky high rise in energy bills dropping out of the calculation, with the energy price cap having jumped higher a year ago as wholesale prices rocketed after Russia's invasion of Ukraine. Last April, the energy price cap soared by 54 per cent to £1,971, but this year the Energy Price Guarantee (EPG) has been kept at £2,500 since last October. Ofgem is set to confirm on Thursday that energy prices will fall sharply for households in July, when the current EPG comes to an end.
But inflation has been stubbornly higher than predicted, with the rate of food CPI the second highest for more than 45 years. The Bank of England's top bosses admitted to MPs on Tuesday that the central bank made errors in its forecasting of UK inflation, but governor Andrew Bailey insisted that inflation had "turned the corner". The Bank predicted earlier this month that inflation would fall to 5.1 per cent in the fourth quarter of 2023, narrowly seeing the UK Government hit its target to halve inflation by the end of the year.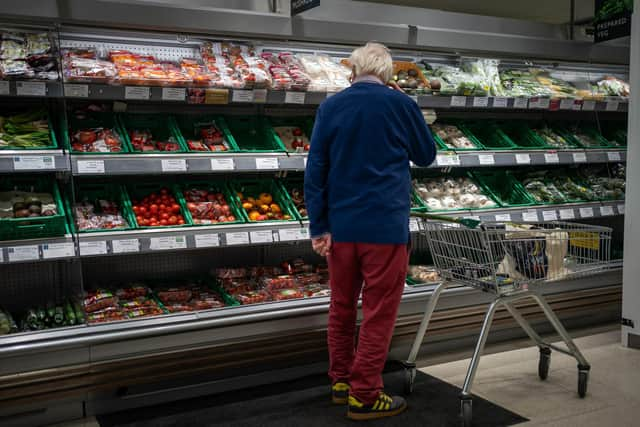 Nicholas Hyett, investment analyst at Wealth Club, said: "As we lap the dramatic spike in energy prices following the Russian invasion of Ukraine, some decline in annualised inflation was inevitable. As a result, year-on-year price growth is now out of double figures - albeit still eye watering at 8.7 per cent and higher than economists had hoped. However, the devil's in the detail.
"The energy shock may be fading, but month-on-month inflation is higher in April than it has been at any time since last October as communication, transport, alcohol, tobacco and food prices continue to rise. Core inflation, the kind of price rises that are created by the UK domestically, rather than forced upon the country by global energy and food prices, is at the highest it's been in over 20 years. All this means it remains too early to celebrate victory in the Bank of England's war against inflation. [These] numbers probably strengthen the case for higher interest rates at the next MPC [Monetary Policy Committee] meeting, and that means the pain will continue for consumers and businesses alike."
The latest ONS data also showed the CPI measure of inflation including housing costs (CPIH) fell to 7.8 per cent in April from 8.9 per cent in March, while the retail prices index (RPI) slowed to 11.4 per cent from 13.5 per cent in March.
TUC general secretary Paul Nowak said: "Prices are still rising much faster than wages. And families cannot restore their lost living standards without stronger wage growth. But Rishi Sunak does not have a plan to get wages rising. And he wants to sack workers who use their right to strike to get a fair pay deal. We all want inflation to fall faster. But working families are also suffering from this government's failure to get wages growing. This needs to change too," he added.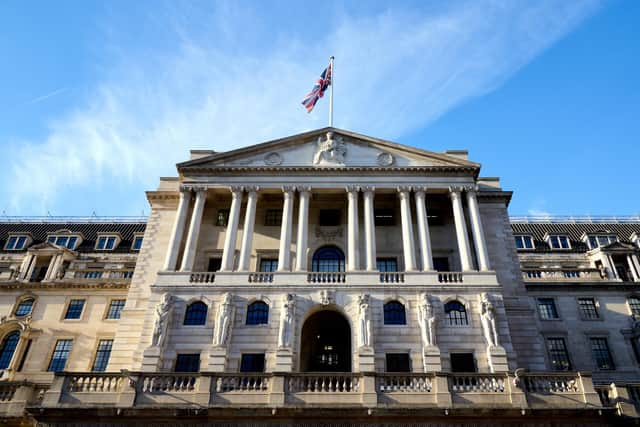 Chancellor Jeremy Hunt said: "Although it is positive that [inflation] is now in single digits, food prices are still rising too fast. So as well as helping families with around £3,000 of cost-of-living support this year and last, we must stick resolutely to the plan to get inflation down."