In depth: Stirling insulation firm Superglass exits Russian ownership to embark on new chapter
Insulation specialist Superglass, which boasts a major operation in Stirling, is embarking on the latest chapter in its decades-long history – an acquisition that protects its future and closes the book on its seven years of Russian ownership.
The firm (which has 200 staff) has now been snapped up by Etex, a Belgian-headquartered building materials manufacturer and "pioneer" in lightweight construction, after controversial Russian billionaire Sergey Kolesnikov's global construction materials business TN International took ownership in 2016.
That group a couple of years later injected £37 million into Superglass, bolstered by a Scottish Enterprise grant of £477,000, with the multi-million-pound investment deemed at the time one of the largest in Scottish engineering and manufacturing in recent years, and doubling capacity at the glass wool insulation production site in Stirling and creating more than 20 jobs. Then-First Minister Nicola Sturgeon in 2019 officially opened the upgraded premises, which included a newly installed 187-tonne furnace and curing oven, cooling, cutting and milling equipment, and she said it was "testimony" to the commitment by Superglass to Stirling and Scotland.
That sentiment was mirrored at the time by Superglass boss Ken Munro, who is now departing the business (which also operates internationally) after a decade and has another senior role lined up. The executive is credited by sources with transforming the organisation under his tenure as chief executive from loss-making to profitable and operating at maximum capacity. Its latest annual accounts posted on Companies House show that it in 2021 enjoyed a 43 per cent year-on-year jump in revenue to £60.2m, while its net margin saw a "significant" improvement to 8 per cent from 2 per cent, and pre-tax profit rocketed to £4.4m from £152,000.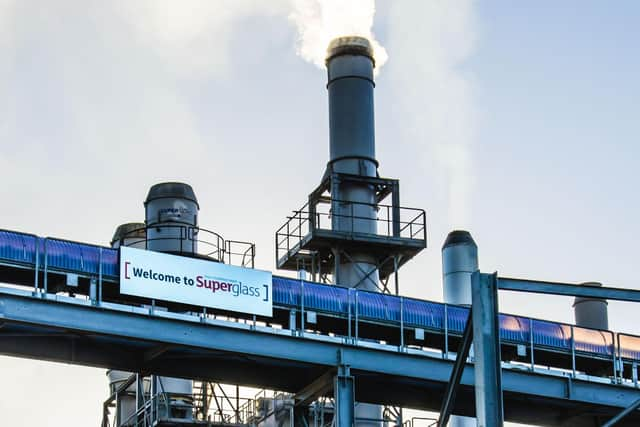 Its just-concluded purchase, terms of which have not been disclosed, comes after Russia's presence on the global business stage has faced increased resentment in the wake of the country's invasion of Ukraine in February 2022; a database kept by Yale University has found that more than 500 companies internationally have now suspended their business in Russia and a similar number have withdrawn completely.
Disconnection
The Scottish Government in March 2022 urged companies in Scotland to take "economic action" by reviewing operations for links and connections to Russia and severing them. And Superglass in the same month revealed that senior executive and Russian national Maxim Goryachev has resigned. It reportedly said alongside the announcement: "While Superglass was not obliged to do so – to be clear no people nor products are subject to sanctions of any kind – it was deemed appropriate in the current circumstances to return to having an entirely UK-based board of directors."
Now, the acquisition by Etex from TN International (which in 2021 bought UK bitumen roofing manufacturer Chesterfelt in a multi-million-pound deal) has been welcomed by top Superglass exec Theresa McLean – who will lead the UK activities of the merged entity. "Etex provides the perfect home for Superglass, joining a strong portfolio of lightweight building brands," she said. "Etex's heritage and reputation in Europe and beyond, as well as its commitment to sustainability, provide a strong growth platform for our business, which continues to perform very well."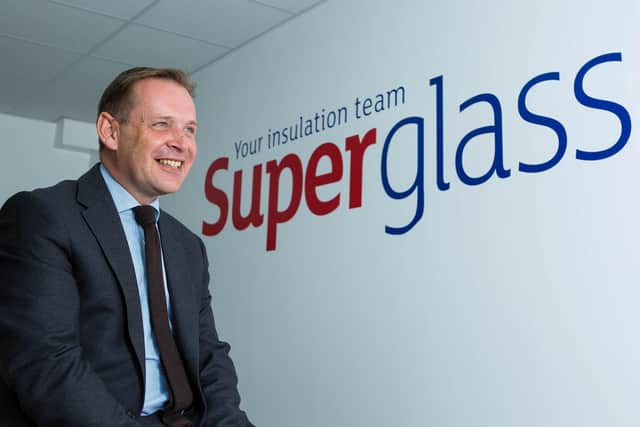 Etex follows in the footsteps of previous Superglass owners including NBGI Private Equity that bought it in 2005 to effect a management buy-out. The insulation firm then floated on the London Stock Exchange in 2007 and had at one point been valued at more than £120m, but saw its value later plummet as it suffered amid demand for government-backed energy efficiency schemes being weaker than it had expected. Superglass has flagged initiatives such as the Green Homes Grant, comprising sums of £5,000 to cover up to two-thirds of the cost of energy efficiency improvements to homes in England, including insulation to prevent heat loss.
Bolstering
Belgian group Etex said buying Superglass – which it brands a top three player in the UK and Ireland in the growing glass mineral wool insulation market – extends its European footprint for sustainable insulation. It added that Superglass will become a new market area for its insulation division, which will now consist of 11 plants across Europe, more than 1,500 employees and two brands: Superglass and URSA, with the latter manufacturing both glass mineral wool and extruded polystyrene.
Furthermore, Etex added that glass mineral wool is one of the most efficient and user-friendly thermal and acoustic insulation materials, both environmentally – able to save up to 300 times more energy in a building's lifetime than is consumed in its manufacture and transport – and regarding cost-effectiveness. Additionally, the material is "non-combustible and is breathable, helping to reduce the risk of condensation".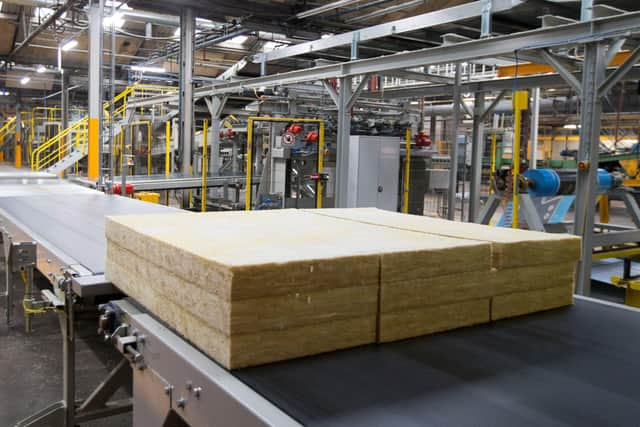 Etex, which can trace its own roots back to 1905, and now operates more than 160 sites in 45 countries, also said the UK is its second-largest market worldwide and generated about 15 per cent of its total revenue of €3.7 billion (£3.2bn) in 2022. The group's chief executive Bernard Delvaux said: "Etex has a clear focus to be the most innovative and sustainable global lightweight building material manufacturer. Joining forces with Superglass [now] is a great step forward on our growth path in insulation, just one year after we acquired URSA. The need for energy efficient and sustainable buildings is crucial, and Superglass and URSA are a perfect answer for it."
Jochen Friedrichs, head of the insulation division at Etex, also commented: "Superglass' growth over the past decade and its team's commitment to customer service and sustainability is impressive and complements perfectly the Etex portfolio in the UK as well as our insulation footprint in Europe via URSA. We are delighted to welcome Superglass to the Etex team. The organisation will become a new market area and the first one outside continental Europe for the Insulation division."
Comments
 0 comments
Want to join the conversation? Please or to comment on this article.