How traditional Wall Street investors are buying into Bitcoin - Jim Duffy comment
I'm delighted to say that I've never been the smartest person in the room. That accolade has been owned by many great people I have shared meetings, events and dinners with.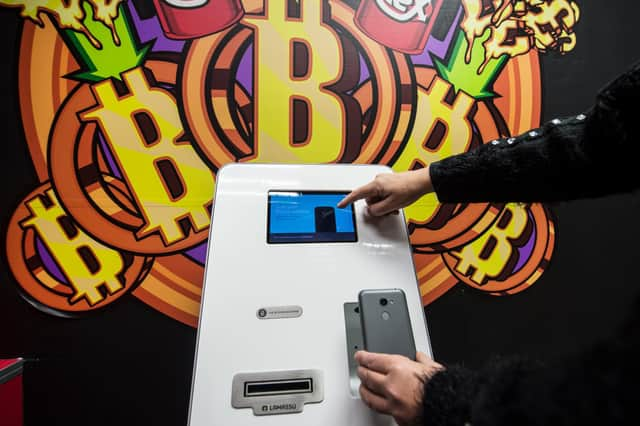 But, it's funny how we can almost to a person pick the smartest human in the room. They have something about them that stands out. It makes them rounded, while clever and perspicacious and humble all at once. One thing that sets the smartest person in the room aside from us mere mortals is their ability and capacity – to pay attention. And this month, some of the smartest people in the room have been paying attention to cryptocurrency and notably Bitcoin. To be honest they cannot miss Bitcoin just now as it appears to de-couple from US stock indices and take on a trajectory of its own. But, this is not usually enough for smart investors. No, they need a lot more data, analysis and positioning statements to make them sit up and pay attention. But, they are doing just that.
Paul Tudor Jones (PTD) is known as a giant in Wall Street investing circles. And as reported here, PTD is now holding 1 per cent to 2 per cent of his colossal portfolio in Bitcoin – as a hedge. It was interesting to note that when PTD make these remarks within the last few months, a whole raft of investors sitting on the sidelines took notice.
After that popped up Microstrategy CEO, Michael Saylor, who put an astonishing $425 million of his company treasury into Bitcoin. Since then Saylor has been inundated with interview requests, where is provides his rationale and hypothesis for his investment.
By the way, he also has $200m of his personal wealth sunk into the leading cryptocurrency as well. There are no half-measures with this guy. I challenge you to Google him and listen to the numerous podcast and Youtube videos where for up to an hour he can mesmerise on why Bitcoin is the smartest investment of the decade – that will be the decade coming up! Saylor for me is, by a county mile, the smartest guy in the room and possibly I have ever listened to in my life. Prepare to be impressed.
But in life, sometimes it takes more than a qualified evangelist to change people's direction, while at the same time stopping them in their tracks. Billionaire hedge fund investor Stanley Druckenmiller, an ultra-high net worth investor, told CNBC that he owns Bitcoin. And that was the moment that Wall Street and hedge fund managers were ostensibly given a green light to buy and go long on this cryptocurrency. As smart guys and gals, they too pay attention.
This behemoth of investing stated that while he is big into gold and that it was "many, many more times" larger than his Bitcoin allocation, he predicted his bitcoin would outperform. Druckenmiller said "Frankly, if the gold bet works, the Bitcoin bet will probably work better because its thinner, more illiquid and has a lot more beta to it." For a guy that is also betting against the dollar, this is bold and a clear validation of Bitcoin as an asset class. So, what does this all mean?
Well, in the last month Bitcoin has moved from $11,000 to just over $15,000. It is at a three-year high and for many analysts and commentators it looks "bullish". One notable and well respected, but anonymous pundit – Plan B – lives on data. He has produced a well received Stock to Flow chart that shows Bitcoin and its anticipated trajectory over the next decade. This week he Tweeted that his model is holding strong, while he has "new data that confirms supply shortage [of Bitcoin] is real". It seems Druckenmiller's timing is excellent as usual.
With all things investing, there are no guarantees. Bitcoin could crash to $8,000 tomorrow. However, there is a clear demand-supply tension building up with thousands more "wallets' being created across the globe as small retail investors buy a slither of this coin for the future on the ever increasing range of digital exchanges such as Kraken and Coinbase.
For many stalwarts who endured the crypto winter bear market over the last two years, endorsements by guys like Tudor Jones and Druckenmiller confirms their confidence in Bitcoin and the wider crypto market.
Sometimes, when the smartest person in the room pays attention it is worth doing a little research to find out why.
A message from the Editor:
Thank you for reading this article. We're more reliant on your support than ever as the shift in consumer habits brought about by coronavirus impacts our advertisers. If you haven't already, please consider supporting our trusted, fact-checked journalism by taking out a digital subscription: www.scotsman.com/subscriptions
Comments
 0 comments
Want to join the conversation? Please or to comment on this article.