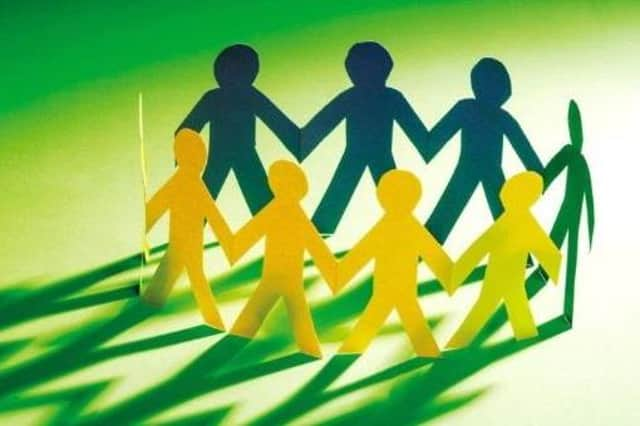 Cracks and tensions which naturally exist in some family-run firms could easily escalate under the pressure of Covid-19, plunging them into even greater difficulty.
However, Peter Shand, a partner at Edinburgh-based private client law firm Murray Beith Murray, also believes that the current pandemic could spark positive change.
Part of the challenge in businesses getting back on their feet will be to grapple with questions about where the business is heading, its approach to decision-making and having to make bold choices against a background of the uncertainty of the global pandemic and the future economic and fiscal landscape in Scotland.
"For many people, including family business owners, the pandemic offers an opportunity to take stock and reassess what is important," he said.
"It is a healthy reminder of our own mortality and may prompt business owners to think about the future of their business, its continuity and who is going to take over eventually.
"A family business must ensure that it continues to communicate during this period of lockdown and social distancing."
Family-run businesses are said to make up 69% of all businesses in Scotland, and around half of all private sector jobs. They also create around 45% of the country's GDP.
First Minister Nicola Sturgeon recently paid tribute to Scotland's family-run firms which have suffered at the height of the pandemic. She said: "My heart breaks for businesses - family-owned businesses perhaps in particular - that have invested their blood, sweat and tears over many years in building up successful businesses to be hit with what we've all been hit with in the last few months."
Because many family firms are small to medium-sized enterprises with long links to the past, the virus's impact has been particularly painful, raising potential flashpoints over a range of staffing and trading issues.
"There is a lot of sympathy for family businesses that traditionally have had strong ethics and community values," said Mr Shand. "There is also a hope that they may be more resilient than others because they have a greater tolerance for hardship.
"Family businesses owners, in many cases, have a higher tolerance during low spells; they will sacrifice dividends, salary, and make allowances, particularly for other family members, in order to keep the business going."
But unless family firms have proper structure and lines of communication in place, triggers such as a death, divorce, ill-health or, in this case, the fall-out caused by an uncontrollable virus, can put them in particular jeopardy, he added.
"In the aftermath of such a trigger like coronavirus, hairline cracks or any problems are magnified and eventually open up.
"You may have a younger generation within the business that is progressive and with a greater aptitude for innovation and taking risks. That could come crashing into the older generation who may feel a conservative instinct to withdraw.
"The question for families then is how to negate these disputes?".
Legal support in the form of early stage dispute resolution or mediation designed to reach decisions amicably and encourage communication can heal wounds and prevent further stress on the business, he added.
While Mr Shand recommends the establishment of a properly structured family forum which provides a clear format for discussion and decision-making, helping to avoid simmering disputes and tensions.
As well as urging firms to seek legal help to mend cracks, Mr Shand said the current crisis offers a chance to business leaders to consider their own future and the business's overall direction.
"Perhaps now is the time for family businesses to reassess and look at what is important to them, whether it's remuneration alone, how they treat people, how they make decisions.
"Once this has passed, businesses will be judged on how they conducted themselves during this pandemic; their core values, their ethos and how they treated people."
While the Covid-19 crisis has thrown up countless problems for businesses, the threat of looming tax increases to pay for it all is set to bring more uncertainty and stress.
Mr Shand added: "It is more than likely that, as the economy begins to kickstart again, the question of how to pay for the debt that has accumulated will come into question. It's almost inevitable that in the next 12 to 18 months there may be some overwhelming changes to the UK tax regime or policy.
"Rates could go up or change drastically.
"Any business owner thinking of making changes in terms of succession and continuity in the future, may want to move now when they know what the tax rates are, rather than risk the rates in the future.
"That is going to involve communication and a slightly more bullish approach towards making decisions now that might have been put off until later.
"It's important to have conversations now," he added, "and to communicate."
Murray Beith Murray's specialists have continued to provide tailored legal, financial and administrative support to clients throughout the Covid-19 crisis.