How Elon Musk could take Bitcoin stratospheric - Jim Duffy comment
Elon Musk – there, I said it.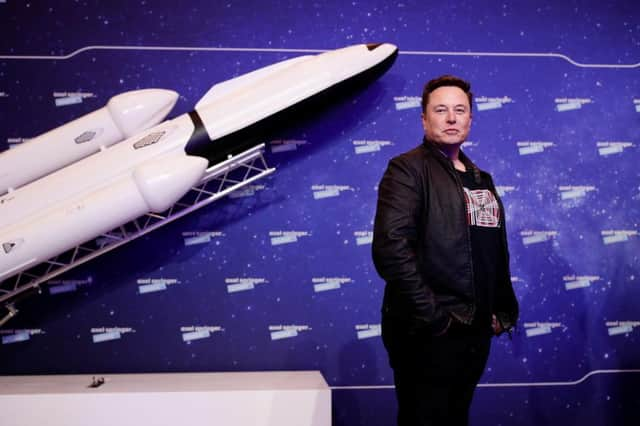 I uttered the words that I promised myself I would never allow myself to speak. Actually, it feels quite liberating, so I'll do it again. Elon Musk!
And why would I want to break a promise to myself? After all, I am not a fan at all of the persona or meme that is Elon Musk. My perception, and that is all the qualification I can provide, is that Mr Musk – sounds like a cheap aftershave, actually – is arrogant and full of himself.
His Twitter persona feels a little self-absorbed and probably too over the top for a corporate CEO. But perhaps that says more about me and less about Elon Musk. As this guy is making waves in space, in the automobile industry, and now in cryptocurrency.
A natural disruptor, the meme that is Elon Musk is not afraid to push boundaries and mix it up a little with the authorities. Musk has in the recent past been fined by the Securities and Exchange Commission for being a naughty boy. But while he continues to live on the edge, he is being hugely successful in so many ways.
I wonder why we do not have a Scottish equivalent. If we did, he could be a total hero. Even bigger than Archie Gemmell after that solo goal in Argentina. The world needs these people and Scotland none more so than now.
Musk is putting rockets into space and bringing them back. He has catapulted SpaceX into something phenomenal. He quite literally asked why can't we bring the rocket back, land it and then re-use it?
Never been done before. It has now. And not being satisfied with the moon, which every Tom, Dick and Harry now has in their sights, Musk is aiming for Mars. And that, ladies and gentlemen, is an exponential stretch in astrophysics. What about the cars?
Well, Musk has created a very successful brand. The danger is he is the brand. That aside, Tesla is firing on all cylinders producing cars, making money and attracting investors. Tesla has $15 billion (£11.2bn) on its balance sheet and still it is a cash cow issuing new shares all the time.
It's extraordinary to note that the combined value of the likes of Volkswagen, Toyota, Mercedes, Ford and the list goes on is not equivalent to the value of Tesla. In fact, it's bonkers and perhaps just another weird chapter in 2020. The kids love investing in Tesla and Musk loves that. All one needs to do is look at his Twitter feed to see how cult-like it has become.
Rumpus
Elon Musk can send out a tweet and within minutes it has hundreds of thousands of retweets and likes. I have never seen anything like it. As I sit here, he just tweeted a thank-you to those who help make Tesla cars successful. It has attracted 308,000 likes. He has more fans that U2. So, this week when Musk started to enquire about Bitcoin, he created a right old rumpus.
For those of you who follow this column, you will be aware that MicroStrategy, a Nasdaq-listed tech company in the USA, has just bought $1.2bn of Bitcoin and tucked this away on its balance sheet. In fact at current prices, MS has made a paper profit of $500 million. Not bad for a few months' work, eh?
The CEO of MS, Michael Saylor, another rocket scientist and MIT alumnus, tweeted Musk that he could stick a fair chunk of that $15bn he has sitting in his coffers into Bitcoin. Musk replied and Twitter went wild. Essentially, he asked if that kind of transaction was possible. Saylor suggested they chat and he would send him his "playbook" on how to do it. And that is why I am uttering Elon Musk's name again.
Musk is all about making money and being number one. It's how these guys function. So, the capacity to stick $1bn of his company treasury into Bitcoin may be very appealing as this particular crypto appears to be on the up. But, what is more interesting to the 100 million Bitcoin wallet holders is the massive impact this could have if Musk actually does buy Bitcoin and make that public.
Musk may not just take Bitcoin to the "moon" but catapult it to Mars! We do live in extraordinary times indeed.
A message from the Editor:
Thank you for reading this article. We're more reliant on your support than ever as the shift in consumer habits brought about by Coronavirus impacts our advertisers.
If you haven't already, please consider supporting our trusted, fact-checked journalism by taking out a digital subscription.
Comments
 0 comments
Want to join the conversation? Please or to comment on this article.