How companies can approach data differently to achieve results
Nurturing a data culture within a business is of crucial importance if companies are to realise the true value of data.
Mudano, part of Accenture Applied Intelligence, works with financial services organisations to transform the way they think about data.
Their data-driven experts not only aim to reshape the way their clients use and act upon their data, but the hope is that Mudano can alter their entire relationship with data.
One example of how they change an organisation's behaviours and approach to using data is through the experience of work. A combination of machine learning, data analytics, behavioural science and information design fuels Mudano's Gemba Experience. This is-an obeya room concept where the potential of data is by providing real-time analysis and rapid data-driven insight.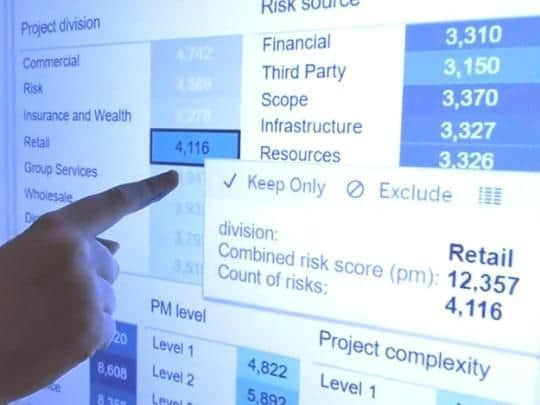 Mudano's Head of Data Science Darren Seymour-Russell says clients enter the Obeya room and come out feeling revitalised with a fresh outlook on data.
"Companies that have used the Obeya room have fundamentally changed the way that they manage their business because they trust the information that they're seeing.
"They're looking to improve the efficiency of their business and they can do that with confidence, knowing that they've got a reliable and trustworthy source of information behind them to back up that decision-making process."
Changing the behaviours of decision-makers is an important step towards building a sustainable data culture within a business.
Behavioural Change Designer Sam Netherwood sees the value of data as "using data to make the best possible decisions for the organisation".
"Companies can start to develop a data culture by thinking about the behaviours and interactions they would see if they were making the best possible use of the data and the insights that they have available."
"Culture only exists through the observable behaviours of its various members so if we're going to understand and change culture we're going to need to understand and change behaviours one step at a time."
Watch the video above to find out more about Mudano and the Obeya Room.