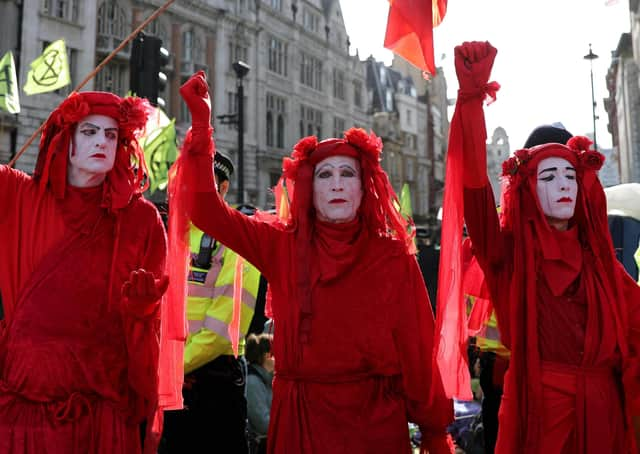 Glasgow City Council declared a climate emergency last year and will host the UN climate talks in November, but the massive pension fund it controls continues to invest its cash in fossil fuels.
Last week we published figures which showed the Strathclyde Pension Fund, the UK's largest public sector pension scheme, has more than £700m invested in fossil fuel companies. This despite the fact that Glasgow City Council's own Climate Emergency Group recommended getting out of all funding of fossil fuels in a report aiming to make the city carbon neutral by 2030.
The fund provides pensions to staff at 11 councils and other bodies, and is run by a committee of Glasgow councillors. Investment in oil and gas companies has not changed significantly in the last couple of years, and the fund bought an £8 million stake in BP only a few months after the declaration of a climate emergency.
The fund's managers recommended it should blithely keep investing for decades in some of the world's biggest producers of oil and gas like Chevron, ExxonMobil and Shell. They proposed 'investigating' going zero carbon by 2050. So, while the city itself could be climate emissions free by 2030, every pound of that £700m could still be profiting from the extraction and burning of more fossil fuels elsewhere in the world for another two disastrous decades.
They also said divestment "isn't an appropriate means to tackle any issue". Which would presumably be a big surprise to the former apartheid regime in South Africa, which was brought down by the economic havoc of widespread divestment.
I knew this movement was making a difference when, a couple of years ago, the oil companies started to say it wasn't making a difference. The fossil fuel divestment movement started in colleges in the US ten years ago and there is now about $12 trillion of money which has been taken out of fossil fuel companies by universities and colleges, churches, councils, pension funds and government. In the best examples, the money divested from fossil fuels is being reinvested in climate solutions like renewables energy and insulating people's homes.
Over half of the UK's universities, including almost all in Scotland, have divested from fossil fuels, along with public sector pensions funds in a range of councils including Birmingham and Oxford. The City of New York agreed to divest at the start of 2018 and is suing big oil companies for the damage climate change is causing in the city.
Ex-governor of the Bank of England has talked repeatedly about investment in fossil fuels being incompatible with taking climate change seriously, and has focused on the risk of "stranded assets", investment in infrastructure like oil rigs and fossil fuel power stations which will become valueless when we finally take climate change seriously. Last year Ireland decided it would withdraw all public funds from fossil fuel investments. The Welsh Parliament has committed to divesting its pension fund and over 300 MPs have pledged support for divesting their own pension fund.
After two protests by campaign groups Divest Strathclyde and Extinction Rebellion outside and inside the City Chambers, councillors decided to delay a final decision to September while more input is sought. Well done to the councillors who resisted spurious arguments aimed at protecting business as usual. They will need to decide firmly in favour of full divestment in September if the city is to be a credible host for the climate talks only two months later.
Dr Richard Dixon is director of Friends of the Earth Scotland