House sales head for 'cliff edge' as homebuilders Bellway, Persimmon and Barratt close all UK construction sites
Bellway has warned that it expects buyer demand to "almost cliff edge" as it was among a trio of housebuilders to announce the closure of their construction sites as a result of the coronavirus lockdown.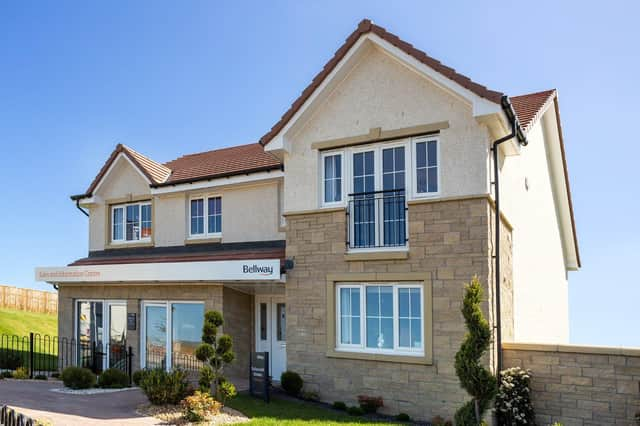 The group, along with rivals Persimmon and Barratt, announced during trading today that it would close all 200 building sites to help protect workers from Covid-19, despite still being permitted to remain open under UK government guidance.
The three firms either cancelled or postponed dividends, joining a rush of companies across different industries which have moved to shore up their balance sheets in light of the outbreak.
First Minister Nicola Sturgeon earlier this week advised construction sites in Scotland to shut, increasing pressure on Boris Johnson to give a similar order for all non-essential works south of the Border, amid worries that workers travelling to sites will hamper efforts to stop the spread of the virus.
Newcastle-headquartered Bellway said it was closing its building sites by the end of Friday, with site managers only allowed onto developments to maintain security or to hand over keys to buyers.
Persimmon confirmed it was also starting an "orderly shutdown" of its building sites and other operations, while Barratt moved to close its sales centres, construction sites and offices "as quickly and safely as possible". This followed the lead of competitors Springfield Properties and Taylor Wimpey a day earlier.
Bellway said sales have plunged by around 40 per cent this week as strict new social distancing measures came into effect, with cancellation rates more than doubling.
The firm also unveiled half-year results, showing a 7 per cent fall in pre-tax profits to £291.8 million for the six months to 31 January.
Revenues rose 3.6 per cent to £1.54 billion, but average sales prices dipped to £286,570, down from £293,832 one year earlier.
Chief executive Jason Honeyman said Bellway was shutting sites out of fears for worker safety. He said: "We weren't convinced we could police the social distancing or keep workers two metres apart at sites. There's always some people who ignore it."
He added that he would expect declining sales to continue and "almost cliff edge" in the current climate.
Meanwhile Persimmon said it will continue with essential work only, making partly-built homes safe, where otherwise customers could be left in a vulnerable position.
The group expects a significant delay in the timing of legal completions, a rise in cancellation rates and a material slowdown in new sales, "the extent and duration of which is uncertain".
Barratt said it had transitioned the business to home working and that it is suspending existing financial guidance as it is "unable to quantify" the impact of Covid-19 on trading performance at this stage.
Comments
 0 comments
Want to join the conversation? Please or to comment on this article.