Helping Scottish SMEs address challenges and seize opportunities - Shawbrook
Many small and medium sized businesses in Scotland proved to be agile and resilient during the pandemic. But they continue to face challenges today, such as managing multiple supply chains, dealing with rising energy costs and a labour shortage that is affecting some sectors. During Covid-19, SMEs could access a range of government support that was available, including funding, but they now need to look to other sources to build their businesses.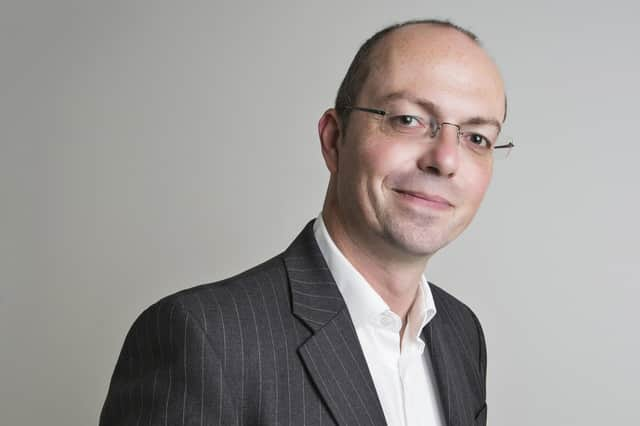 Smaller businesses are a core strength of the Scottish economy and it is important for the country's prosperity that they continue to be successful. According to official Scottish Government figures, there are more than 358,000 SMEs operating in Scotland providing around 1.2 million jobs. They account for over 99 percent of private sector businesses and more than 40 per cent of private sector turnover.
A specialist lender to SMEs, Shawbrook Bank has a range of products and services that are often not readily available through more mainstream high street lenders where appetite to lend in the space has typically been subdued. David Cayzer, a Scotland-based director at Shawbrook, who has worked in commercial banking for 26 years specialising in such areas as leveraged finance and asset based lending (ABL), says SMEs can identify and respond to opportunities arising from challenges with agility and creativity, and Shawbrook can support them with their funding needs.
He explains: "Companies might need an increased level of working capital, and some high street banks currently lack the appetite to lend. We can help businesses with their funding challenges, and support them with the likes of acquisitions, management exit strategies, buyouts and refinancing, or in creating headroom to trade through challenging periods."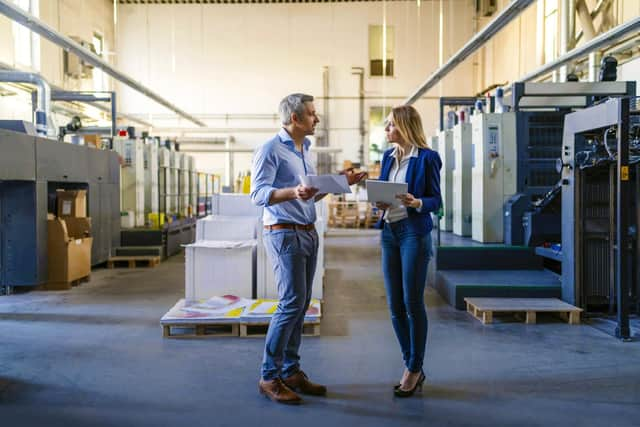 Shawbrook typically deals with trading businesses with turnovers less than £250 million. "We're sector agnostic in terms of the SMEs we work with," says Cayzer. "We focus on the story successful businesses have to tell, and look for quality management teams with quality services and products. As a specialist bank which looks to do things differently, we focus on understanding the clients' needs and meeting those needs through innovative solutions where our people are empowered to make decisions."
Cayzer believes one thing that makes Shawbrook stand out from other banks is the experience of its team and the relationships it builds with clients. "A member of our team is typically looking after about 20 clients, whereas one person working with a high street lender can have anything between 50 to 250 clients," he says. "We have the time and ability to really understand our clients and be a true adviser to them. We've built our business around the needs of our clients and it is designed to have fewer internal layers to get through to make decisions. So we have quick turnaround times and we can be flexible. Our smaller portfolios often means we're finding ways to say yes, rather than taking a 'computer says no' approach."
Focusing on the products that Shawbrook offers, Cayzer explains that it provides a full range of business finance facilities, including an enhanced ABL facility, which can encompass a mix of finance for plant, property and machinery, as well as leveraged loans, funding for property owners and, vitally, cash flow loans.
He says: "Focusing on ABL, we can put an element of leveraged financing within our enhanced facility and that is quite different to a lot of our competitors. Over and above that, we can do pure cash flow lending if it is right for the circumstances of the client. We added revolving credit facilities last year which can ultimately support growing businesses to transition to a hybrid-type facility involving various elements as their needs grow.
"We don't just say 'these are our products, take them or leave them'. Instead we get to understand the challenges our clients face, or the opportunities they are trying to capitalize on and tailor a solution. We can do this as we have broad, flexible structures. We can look at a client's long-term strategic needs in the context of the current period of economic uncertainty and work out what is best for them, for example by helping with cash flow and creating headroom so they can trade through challenging periods."
Shawbrook has been adding enhancements to its ABL facility to make it even easier for SMEs to use, says Cayzer. The facility now encompasses multiple asset classes, provides a simpler mix of term debt options and has removed a significant layer of complexity that had historically been present in ABL structures since they were launched in the mid 80's.
"We have removed the cap on collateral mix for businesses enabling us to leverage the asset base to create flexible working capital and drive business growth. Everything has been brought together under one single, simple facility document rather than being split between different documents for different asset classes. It's now an even more flexible funding solution that is really straightforward for both our clients and Shawbrook to use. It effectively increases the viability of ABL as an option for businesses that may not have considered it in the past due to its cumbersome nature. The recent enhancements make the ABL facility faster, simpler and more accessible for firms."
Turning to the type of deals that Shawbrook has recently been involved with, it has provided its full ABL offering to a food manufacturer, including a mix of invoice finance, a property loan and cash flow loan, to support that business's growth aspirations. Cayzer says the bank has also been active in the energy sector in Scotland, referring to a transaction where it refinanced shareholder loan notes and put in a revolving credit facility. It has been working with energy businesses looking to transition into renewables by providing such services as commercial loans and leveraged finance to help companies capitalise on the opportunities in that market and help Scotland become a leading provider in the space.
Cayzer concludes: "We have invested in Scotland - and will continue to do so - to build a strong, experienced team that is proactive and works well with other business advisers, including accountants, consultants and lawyers. That should be reassuring for SMEs across the country that Shawbrook is here to help power up their ingenuity and provide the flexible funding that they need.