Green Skills Conference: Royal Bank of Scotland
A future Scotland based on sustainable principles, driving an economy which can benefit us all, was the message many speakers returned to during the conference, writes managing director of commercial mid-market at RBS Judith Cruickshank.
I had the privilege of chairing a panel at the event and it is clear that the appetite to make that ambition exists.
The energy of debate made it clear that the route isn't yet refined but it brought into sharp focus the role that we, as a bank, have to play in its navigation.
Since the Royal Bank was first established back in the 1700s, we've been a strong believer in empowering Scotland's people and businesses, and we remain committed to this.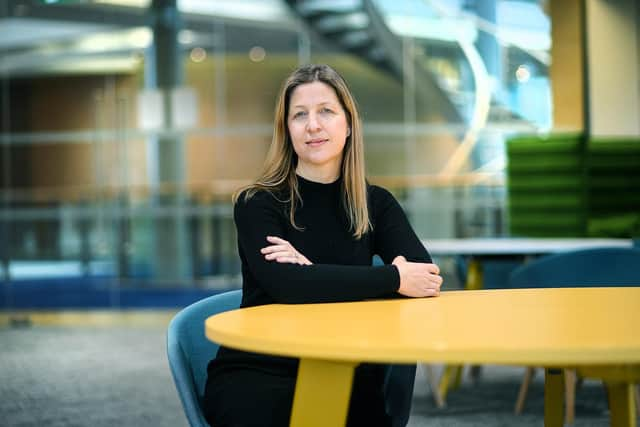 Currently, we support one in three businesses, one in five people, one in seven homebuyers and have the privilege of being one of the nation's largest private sector employers.
This provides us with valuable data and insight, not only to the facts and figures which underpin our economy, but to the emotions and attitudes too.
Sustainability is in our shared interest, and we know that climate change is the biggest challenge facing businesses and communities today.
However, as highlighted by our recent Springboard to Sustainability Report, the transition to net-zero also creates an exciting £22-billion revenue opportunity for Scotland's SMEs.
But, as we discussed during our panel session, this is where the challenge lies – helping our entrepreneurs, established businesses and young people see where its value lies, how they can play their part and use it to their advantage.
Education is crucial in achieving this. We are currently working in partnership with the Edinburgh Climate Change Institute and the University of Edinburgh, providing £1 million to empower Scottish firms to take advantage of the net-zero economy.
As well as funding, we're creating practical tools, like our Carbon Planner, to help businesses understand their climate footprint and identify and evaluate actions to reduce it, and develop the potential business opportunities they see as a result.
To achieve sustainability, we need to create a framework that provides a sustainable talent pool. We need to equip people with the skills as well as inspire the interest from the outset. We know that appetite for learning and building a career in climate exists.
We are training our frontline colleagues with the skills to help them help their customers.
Anecdotally, we know that they – like the customers they serve – are keen to get involved.
This is why events like The Scotsman's Green Skills Conference are so crucial.
By bringing private, public and third sector together, we can learn from each other and help everyone make that confident first step on their own sustainable journey.