Green Skills Conference: HCI Skills Gateway
In the realm of sustainable construction, there's a silent storm brewing. As the world looks toward a greener future, the construction industry is in desperate need of skilled engineers, writes programme manager at HCI Skills Gateway Kirsty Connell-Skinner.
It is estimated that by 2026, nearly 20 per cent of engineers in the UK will have retired, leaving a colossal gap in a sector poised for growth. But this gap isn't just a numerical one – there is a chasm of diversity and inclusivity that we must bridge to ensure a just transition.
The good news is that, over the past decade, there has been a steady increase in students studying engineering. Unfortunately, that rise is only 14 per cent, and it's not enough. We need a significant boost in the pipeline of engineering talent, and it's imperative this new wave represents all facets of society.
Currently, there are more than eight men for every two women working as engineers, across a profession that is overwhelming white. Ethnic minority engineering students are much less likely than their white peers to be in full-time work six months after graduation.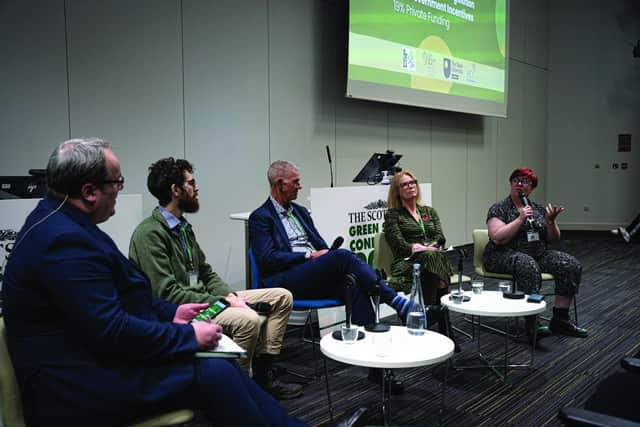 While the sector is making some progress on addressing gender and ethnic diversity, modern engineering needs a modern, intersectional workforce approach.
HCI Gateway, part of The Edinburgh and South East Scotland City Region Deal, is tasked with finding better and faster ways to increase the number and diversity of people choosing sustainable construction careers.
One of the projects we provide funding for is Timber Technology Engineering Design (Timber TED). Thanks to a flexible delivery model and a broader competency framework that accommodates a wider range of talents, TimberTED has seen a 47 per cent female uptake.
However, the focus should not only be on attracting a diverse range of students. There should be diverse teams designing the programmes too. Different thinking is the catalyst for innovation and progress. Mentorship programs, like Equal Engineers, and visible role models from diverse backgrounds should be integrated into green skills education to inspire and support learners.
Green skills training should consider that individuals may face multiple forms of discrimination based on their identities. It's about tailoring support accordingly. HCI is actively addressing this by opening MSc scholarships to identities historically excluded from senior construction roles, taking inclusivity to new heights.
We must also move away from the concept of "visible difference". Neurodiversity, for instance, should be seen not as a hindrance but as a unique perspective that can drive innovation.
Likewise, challenging the notion that social mobility relies solely on attending university is crucial – class and economic background should not be insurmountable barriers.
The key to creating a more inclusive sector is listening. The Pathways program from HCI and Equal Engineers listened to the voices of the mentees, understood their lived experiences, and fed this learning to engineering leaders across the region. This enabled them to adopt diverse recruitment and retention strategies that are complementary and mutually reinforcing.
We need to seize this opportunity to build an inclusive, diverse, and equitable construction industry that reflects the richness of our society. It's not just about green skills – it's about justice, equality, and progress. The time to act is now.