Green Skills Conference: Energy Skills Partnership
With a backdrop of challenging net-zero targets and tight public sector finances, and a need to accelerate skills development in support of green industries, ensuring we have the capability and capacity to deliver the skills is already hugely problematic, writes director of Energy Skills Partnership Jim Brown.
If we focus on the college sector, which will deliver 80 per cent of the upskilling activity for industry – that has seen significant budget cuts over the years, causing capacity issues and a lack of investment in infrastructure and continuing professional development for college staff – there is much to be done if we are to accelerate skills to deliver net-zero.
With more than 80 per cent of the future workforce already in work, the importance of upskilling, reskilling and supporting career transitioning cannot be underestimated.
A panel session focussing on these challenges at the conference and debated this at great length with fantastic input from the delegates.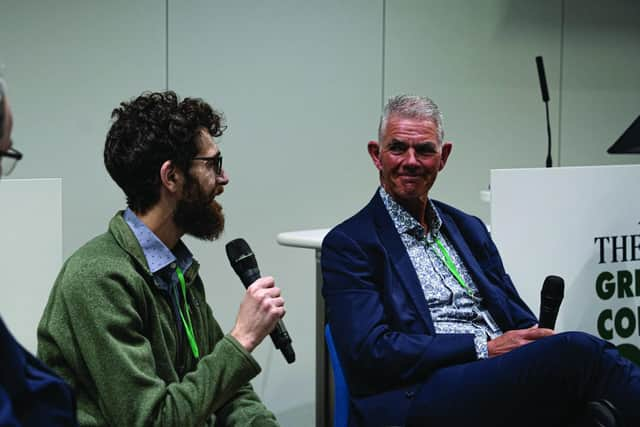 The panel facilitated by myself had a diverse panel with Lauren Braidwood from the Energy Transition Zone, Dr Victoria Hands, of the OU, Dilraj Sokhi Watson from Equate Scotland, and the Institute of the Motor Industry's Wayne Dyson.
Our panel reflected on whether or not we have the fundamentals in place to be able to support the current workforce to reskill and upskill, and the general consensus was "yes", with the caveat that we don't necessarily yet have the capacity or capability – particularly with emerging technologies.
There was great debate about the need to develop management and leadership across all industries, as there is a major culture shift required if we are to meet the net-zero targets, and a need to focus on green skills, sustainability, circularity, diversity and inclusion.
We are in a very privileged position with a great history of skills development and a strong base, but we do not have the capacity to meet the green skills requirements.
We need to raise awareness about the massive opportunities green technologies present, and support the transition.
There is a need to accelerate skills development to support delivery of government targets, policies and priorities but this does need significant investment.
So who should pay? The panel concluded that we are all in this together and that government incentives will be required particularly for SMEs and micro businesses but public finances are finite and there is a need for larger companies and developers to invest to ensure the future workforce is in place for themselves and their supply chains.
Industry, government and the education system need to work together if we are to maximise the economic opportunity green technologies present and meet the net zero commitments.
- Jim Brown is director of Energy Skills Partnership