Glasgow's Beeks Financial Cloud sees profits soar by 25%
Profits have risen by almost a quarter at Beeks Financial Cloud, thanks to a growing demand from the finance sector.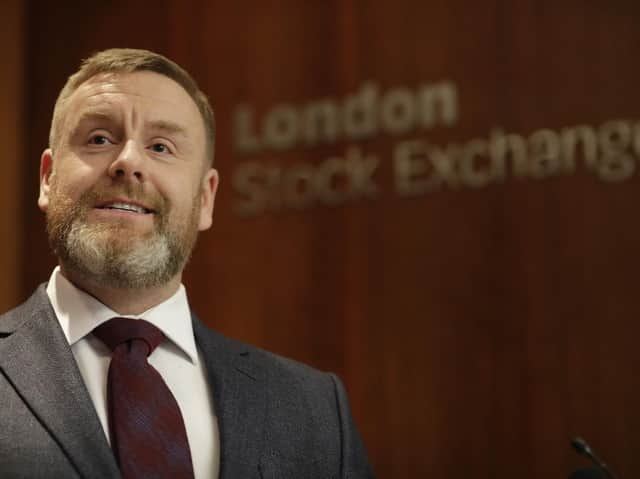 Beeks CEO Gordon McArthur: Momentum has continued. Picture: Layton Thompson
The Glasgow cloud computing group posted gross earnings of £2.1 million for the six months to the end of December – a 25 per cent increase from the previous half-year.
Underlying profits before tax soared by 46 per cent to £600,000, with the business hailing a growing market for "secure and scalable" cloud products from a range of financial services clients.
Revenues for the period came in 23 per cent higher at almost £4.3m.
The business expanded with the launch of two new data centres in New York and opened a further three after the reporting period, with new sites in London, Singapore and Paris launched in January.
Beeks also secured two Tier 1 clients, including a three-year deal valued at £1.1m.
Chief executive Gordon McArthur said: "Our success is being driven by a combination of the growing demand for secure and scalable cloud environments by financial institutions, and the superior breadth of our offering and capability.
"Momentum has continued into the second half of the year, with the implementations of the Tier 1 contracts progressing well and to plan.
"The business has grown considerably over the last six months, in terms of offering and customer base but also in addressable market, due to the successes we have had in new areas of the financial services market."