Glasgow SME start-up Swipii sets sail for Europe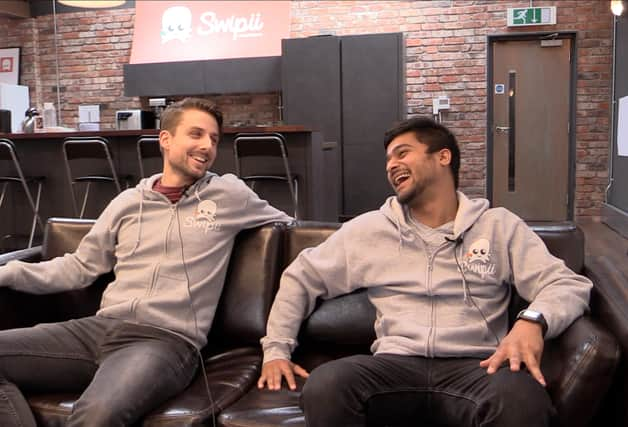 Since the dawn of e-commerce on the internet, high-street retailers have been struggling to offer up tangible alternatives to the efficiency and ubiquity of online shopping.
Entrepreneurs Chitresh Sharma and Louis Schena have been challenging the status quo with their market-leading loyalty program platform fuelled by marketing activities, Swipii.
The Swipii app and keychain cards can be used in more than 2,500 locations spread across the whole of the UK. Once activated, an account can be used to collect loyalty points and redeem special offers from merchants keen to see you back again with repeat business.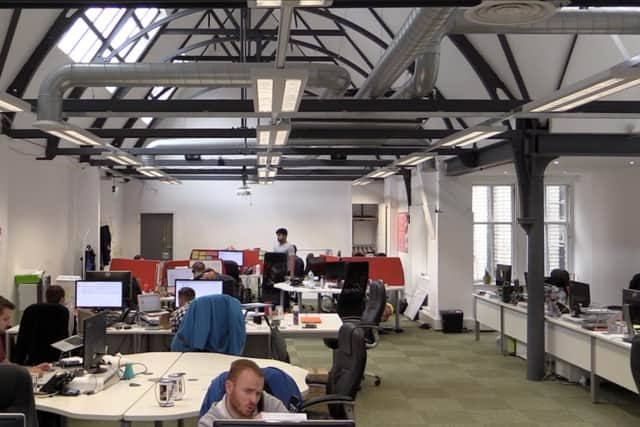 Behind the scenes of their frat house office (complete with the start-up starter kit of espresso machine, foozball and pool table), Swipii is hard at work equipping brick-and-mortar retailers with the tools they require to catch up with their online counterparts.
From a team of 6 in 2016, the company has grown to house 37 employees with plans to double in size by the end of the 2017. Swipii don't hire often, but Senior Marketing Manager Robert Gillespie says they hire the very best fit for the company.
"Culture is very important here at Swipii," he says.
"It plays a key role in the types of people we are looking for when we hire across all departments. We inevitably know the skills we are recruiting for as we grow, but the individual must be a good fit for the business as well.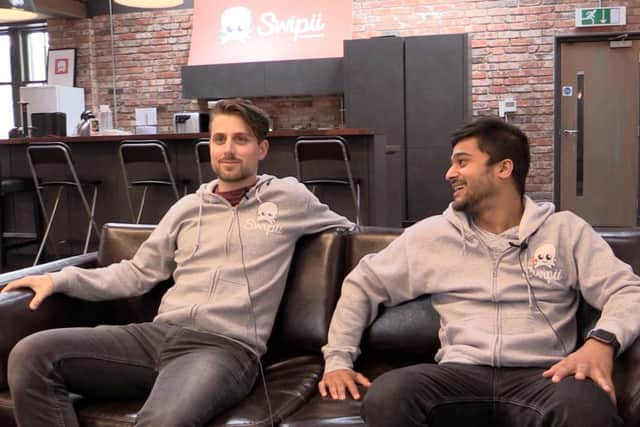 "This can often result in lengthier recruiting times than we would like, but it is for the best in the long run."
Swipii is getting overcrowded as the company goes from strength to strength
Swipii provides retailers with their award-winning platform to keep track of their returning customers and tempt them with redeemable benefits. CEO Chitresh points out Swipii's unique "loyalty check-ups" to help enrolled retailers thrive in a symbiotic relationship with their community.
He explains customer loyalty is just one feather in Swipii's cap: "We like to think of ourselves as a one-stop shop for SMEs"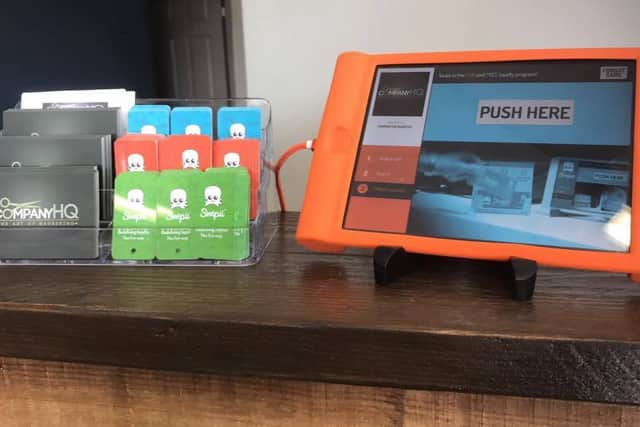 "We saw there was a massive gap in the market in the retail world. There was no way to collect data and automate the communication, and that's when Swipii was born.
"After data collection, our marketers - their account managers - help them understand the data and convert the numbers into real, tangible revenue."
The two former Strathclyde University students started developing Swipii as a loyalty platform for nightclubs, before realising that clubs and pubs already incentivised entry and repeat business. It didn't take long for them to realise their technology could be applied to brick-and-mortar businesses, where stores were operating decades behind online retailers.
Louis (left) and Chitresh (right) met studying at Strathclyde University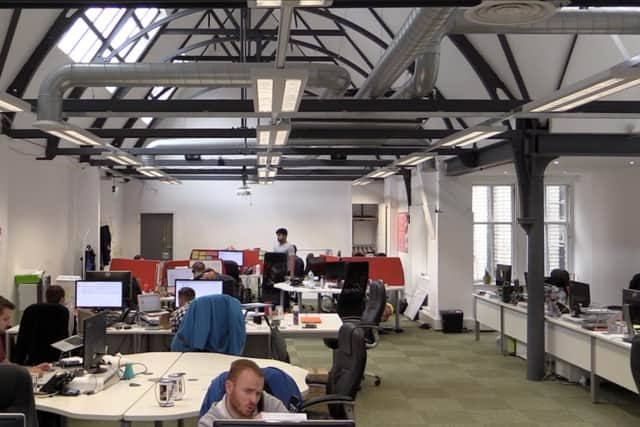 When 80% of a retailer' turnover comes from 20% of their customer base, retailers bought in to their data capture and follow up marketing strategy.
To capitalise on this, Swipii arrived to market at just the right time, as explained by COO Louis.
"Brick and mortar shops are currently operating decades behind their online counterparts. So take the online world, in e-commerce or any type of business that runs a website you'll get data on bookings, email addresses, when people land on your website, when they come back, when they don't and can retarget them with a load of tools.
"The online community expects that as standard when they launch a business. The problem is brick-and-mortar shops don't have that at all… nothing.
"While big CRM companies like Salesforce and Oracle were educating those businesses about collecting customer data, the other half of the world - brick-and-mortar shops - got forgotten.
"We came along at just the right time and we're starting to see an education in the market."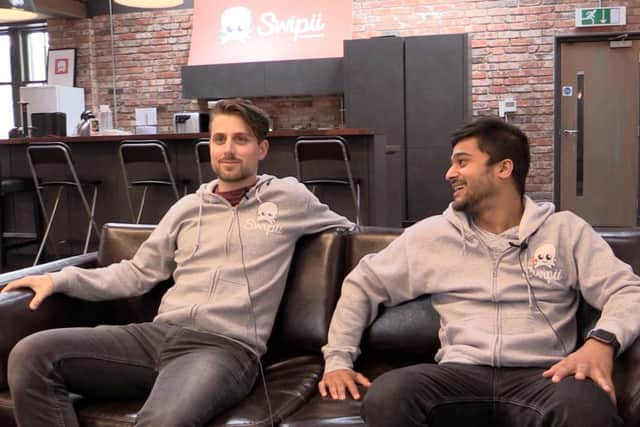 Just like they need electricity, a till and wares to sell, retailers are learning they need ways of collecting customer data, "just like Tesco and Starbucks are doing."
"We offered that bang at the right time and it's only going to get better and faster as we grow."
Stores signed up for Swipii services receive an iPad to help them get started
With retailers on board in the furthest corners of the UK, the pair now have their crosshairs firmly set on Europe. For Frenchman Louis, the first nation to test the waters in is a no-brainer.
"France will be the first stepping-stone to cross borders. We'll be doing small pilot tests to make sure we get it right before we explode into the European market.
The dream of conquering Europe isn't far-fetched for the young start-up. A steady stream of enquiries have been trickling in from France, Spain and as far-off as Australia. Brexit will bring its own set of challenges for the company, but the team are still set on launching in France by the end of 2017.
"In terms of size," says Louis, "France has roughly three times the number of brick-and-mortar shops of the UK.
"The culture over there is very much 'shop local, shop small' unlike the UK where there's a lot of big brands and chains. In terms of mentality in tech in big cities, you see a lot of electronic receipts so the mentality and adoption will definitely be there in the major cities. It can be in Lyon or Paris - very similar to what we did with Glasgow then London in the UK."
In January this year, Chitresh and Louis found themselves on Forbes' 30 Under 30 list, a testament to their success in the Scottish disruptive tech start-up community. With their momentum taking them further and further from where it began, the good ship Swipii has never looked to be in better shape for setting sail in uncharted seas.