Glasgow-based tech firm This is Milk hosting psychological safety event and cheers expanded workforce
Tech firm This is Milk is encouraging people from across Scotland's business community to attend an event on fostering psychological safety – which it defines as employees feeling safe to take risks and share their ideas without fear of repercussions.
The business is running the free, in-person event – one of its Milk Bar series – in its Glasgow hometown later this month, and says the session will provide guidance through "the intricacies of cultivating a psychologically safe workplace that fuels inclusion" that in turn becomes "the cornerstone of success".
The panel of experts is set to include This is Milk MD and founder Angela Prentner-Smith; Dr Carrie Ballantyne of the University of the West of Scotland; Karrell Simms of xDesign; Gordon Kedslie of Cobry; and Kerry Freeman of Freehuman, who will discuss the importance of psychological safety in the workplace, how to create this kind of environment, and how to measure the impact of embracing the concept.
Leanne McGuire, communications and communities manager at This is Milk, which is focused on business transformation, service design, and digital strategy, said: "This is not just an ordinary panel discussion; it's an opportunity to reshape your understanding of workplace dynamics, and we're aiming to host around 80 guests."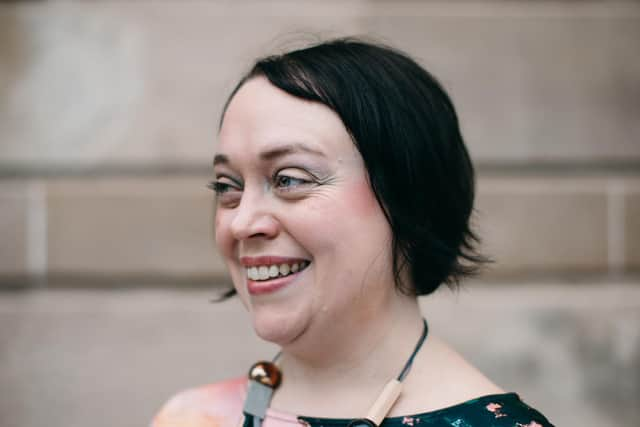 Ms Prentner-Smith, who set up the organisation in 2015, said: "Whether you are a business-owner or an employee, this is the event for you, if you'd like to learn more about psychological safety and the positive impact it has on your organisation. Creating an environment where you can challenge the status quo, is good for everyone, but fundamental to an inclusive workplace. If your thinking and actions don't align with the status quo, a workplace that only allows for the status quo excludes you by design."
The event is taking place at Impact Arts in Glasgow city centre on Thursday June 22 from 10am-12.30pm. Guests are encouraged to make a donation to the ADHD Foundation Neurodiversity Charity.
It comes after This is Milk has in less than a year more than doubled the size of its team from a core body of 11 to 26 – comprising 17 permanent staff and nine consultants, and with Ms Prentner-Smith saying that as the company grows it "continues to retain a flat structure which helps to keep the workplace psychologically safe and inclusive".
Neve Learning is billed as a cloud-based educational technology ("edtech") platform designed to help training providers and organisations manage and deliver learning in a more inclusive way, "embracing the reality that everyone's brain works differently", and supporting those with the likes of dyslexia, dyspraxia, autism and attention deficit hyperactivity disorder.
Comments
 0 comments
Want to join the conversation? Please or to comment on this article.