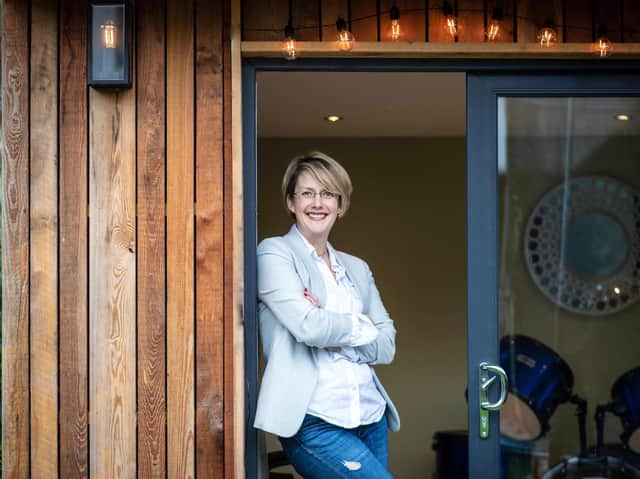 Russell's move into construction came after she spent almost 18 years as co-owner of agency Tictoc Digital. Picture: Elaine Livingstone.
Glasgow-based Outside In Garden Rooms is the new venture in the construction industry by Melanie Russell, and comes after she spent almost 18 years as co-owner of Scottish agency Tictoc Digital.
The entrepreneur from Jordanhill has seen turnover near £300,000 in the first full year of trading – on the back of growing demand for such rooms, their variety of uses, and an increase in people working from home.
Uses of the spaces include home gym, office, extra bedroom, or even a sanctuary for yoga and meditation. Picture: contributed.
The new facility will mean assembly "can take place free from the constraints of Scotland's weather and be transported as a finished unit". This marks progress from the current method of building the garden rooms on site.
Russell spotted an opportunity for homeowners to gain space for work or leisure, saying that, on the whole, the rooms do not require planning permission and take just two to three weeks to build. Her own garden room, the first built by the company, now houses her daughter's drum kit.
She said: "Starting a business can be a minefield, however past experience has provided me with extensive knowledge of all aspects from finance, business development, compliance and HR. I [also] think it's vital I have a deep understanding of every single aspect of the business and our product. Our rooms are highly insulated therefore usable throughout the year, not just the warmer months. It's a cost-effective way to extend your home and can add value, too."