Get active travel moving in the right direction to support Scotland's tourism sector going greener
Investment into active travel is key for supporting the country's sustainable tourism offer, say experts at UK law firm CMS.
The Scottish Government announced in June this year that it has invested £20 million into its Active Travel Transformation Fund for 2023-24 and has already set a target of allocating at least £230m - or 10 per cent of the country's annual transport budget - to active travel by 2024/25.
However, in order for Scotland's travel infrastructure to better support the tourism industry, it is essential that funding goes towards improved connectivity, future-proofing sustainable transport, and developing more efficient active travel routes.
Amy Norton, a real estate partner at UK law firm CMS in Edinburgh, points to the Capital as an example of where active travel is moving in the right direction.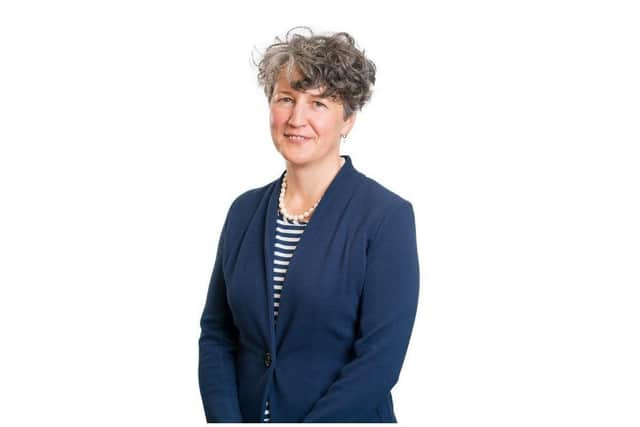 From June next year, a Low Emission Zone encircling a 1.2-mile area of Edinburgh across its city centre will be enforced. It will prevent some of the worst polluting vehicles from entering the zone, in order to reduce air pollution and promote the use of alternative, greener travel options.
The Capital also introduced its first fleet of fully electric double-decker buses just over a year ago through a £17m project generously supported by SP Energy Networks' £20m Green Economy Fund.
"Edinburgh can be held up as a good example now the tram network has been extended, and the links from the airport to the city centre and on to Leith are easy to navigate and efficient." Norton explains.
"The new cycle routes that are being put in place as part of the City of Edinburgh Council's Active Travel Improvements Programme are certainly making a difference."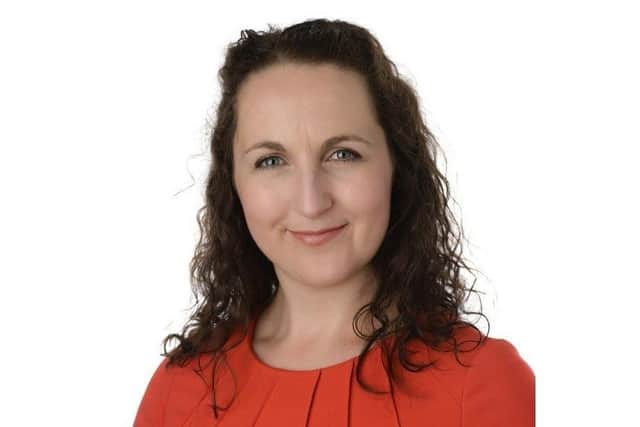 "It is a great example, but that is because it is the capital city. Also, Edinburgh Airport has the most connections internationally and domestically, so Edinburgh's transport infrastructure attracts significant investment."
Moving away from the major cities, however, people in rural locations are more dependent on cars due to reduced access to alternative transport options.
For example, recent issues with unreliable ferry services for island communities and widespread train delays across the country have been well documented. Lack of confidence in public transport means that people who have access to a car will tend to travel by that method.
Norton believes that Scotland's transport infrastructure is sometimes too easily impacted by weather and, as the narrative around climate change gets louder, she states: "There needs to be investment in creating infrastructure, but also making sure it is future-proof for the climate changes we are likely to see".
Meanwhile, the 516-mile long North Coast 500 (NC500) is one of the most popular routes for tourists embarking on road trips, but is also said to be one of the UK's most dangerous.
Norton's peer Eleanor Lane, a partner in the energy and infrastructure team at CMS, suggests the NC500, which boosted the economy by £22m during 2018 and has been ever busier since the pandemic, would benefit from investment in more electric vehicle charging points, and designated camping areas to alleviate overcrowding.
"We have this conflict between people promoting these kinds of routes and experiences, but the infrastructure not being in place to support them," she says.
While the route is promoted as being accessible for cycling - most notably with British cyclist Mark Beaumont setting the NC500 world record last year - the danger from cars and campervans remains.
A cycle map marketed to tourists, with safe routes clearly delineated, could bring in additional economic benefits while adhering to the "slow travel" concept, where visitors take more time to explore and connect more resonantly with a destination.
Jenny Allan, a CMS partner specialising in banking and finance, says cycling or using an electric vehicle on the NC500 - and, indeed, other scenic parts of the country - can be fraught with difficulties.
She explains: "We have great expanses of wild land for tourists to go and see, but often, due to lack of suitable infrastructure, people will have to see them using non-sustainable travel options. We should be actively encouraging more 'slow tourism' and use of greener travel options as part of marketing Scotland as a sustainable travel destination. Recent pilots like the three-year electric ferry project in the Orkney islands, which is a very popular tourist destination, are an encouraging step in the right direction."
Ports and associated roads infrastructure will also need to be made more resilient to be able to support cruise ships which bring people - and their valuable spending power - to some of our more remote communities, but also place great strain on existing frameworks.
In trying to promote greener travel, Scotland could take inspiration from other European countries, including Germany where the Deutschlandticket was introduced earlier this year.
This innovation sees subscribers pay a flat-rate monthly fee of 49 euros for a pass which allows them unlimited access to regional rail, metro, tram and bus services. Already, it has led to a 25 per cent increase in rail passengers, according to Frankfurt-based railway operator DB Regio.
Eleanor Lane maintains: "Different countries have different ideas, and we are in a position where we can cherry pick. For example, the German multi-modal transport pass would be great in Scotland."
Another example can be found in France, where the government has banned domestic flights on routes where a train journey of less than 2.5 hours can be made instead. And while that means just 2.5 per cent of its internal air routes are currently proscribed – or 5,000 of its annual 200,000 airborne journeys – it is nevertheless a step in the right direction.
Going forward, as far as Scotland is concerned, the need for increased spending, improved infrastructure and more sustainable travel options will only continue to grow.
To find out how CMS can support a business, go online and visit cms.law/scotland