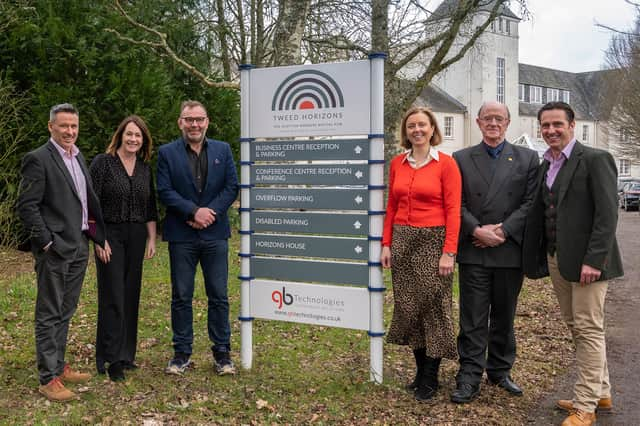 GB Technologies has invested in Tweed Horizons Business Centre, near St Boswells, to supply tenants with improved digital infrastructure and eco-friendly power.
The company purchased Tweed Horizons, which is now 100 per cent occupied, in December. The property had previously been under the management of Scottish Enterprise.
GB Technologies partnered with Edinburgh fibre specialist Commsworld to install one gigabyte fibre optic broadband and is now working with Borders energy firm Renew Green Energy to add ground source heat pump and solar panel systems.
The two systems will reduce the property's carbon footprint by an estimated 152 tonnes of carbon dioxide each year, or the equivalent of planting approximately 770 trees every year.
Mark Moncrieff, managing director of GB Technologies, which was formerly known as GB Telecom, said: "Tweed Horizons is a well-established business centre serving the Scottish Borders, but we know that with our expertise in IT and communications we can significantly improve the experience for tenants and those who host events at the centre.
"This investment marks a new and exciting phase in the growth of our company too, and we have lots of plans for the region's first digital hub."