That's the key question posed in a new podcast series by The Scotsman, in partnership with Skills Development Scotland dedicated digital skills and careers website Digital World.
How will we work? Where will we work? Will the future be dominated by technology - and will robots take our jobs?
Experts and industry leaders share their insights, with Professor Heather McGregor, Executive Dean of Edinburgh Business School at Heriot Watt University saying in the first podcast: "The future of work will be unbelievably flexible. We will work in different ways and in different places. It will not be one continual line of employment."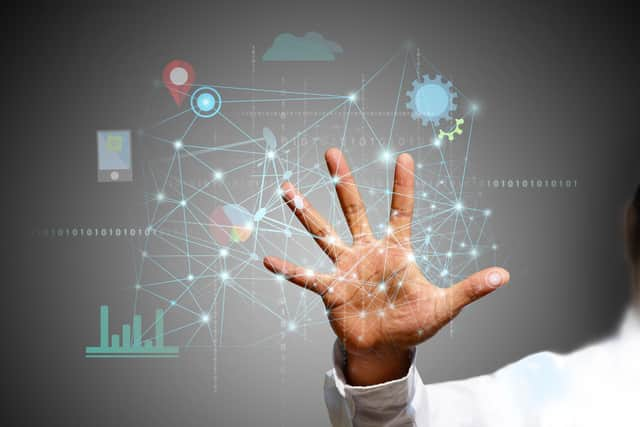 The first podcast also features Claire Gillespie, Digital Technologies lead for Skills Development Scotland. She sees a future where work colleagues appear in our location-free offices as holograms or avatars - and urges us to learn from the gaming industry.
"Some collaboration tools we use in everyday work are quite basic," she says. "Look how gamers communicate online, with amazing platforms and technologies. The way we are working is a little bit clunky and I think we can harness technology much better."
Gillespie says employers will want much more than basic tech skills in the future workplace: "They want you to understand cyber resilience. how to do a bit of coding, how to understand data. These are really important skills which everyone needs from a very young age. If we do that, we start to future-proof the economy."
Gillian Docherty, Chief Executive of The Data Lab innovation centre, says tech skills will be needed at all levels of the economy - from basic technology in the majority of jobs to highly specialized roles. Rob Huggins, a technology recruitment expert, voices fears that we don't have enough people currently available to fill these roles.
"The hardest thing is the high end skills," he says. "We have to create talent magnets to get people to come to Scotland and stay here."
Huggins believes the future of work will create new jobs to tackle old failures.
"I think that what we are going to see in the 21st century is technology helping to solve a lot of the problems we created in the 20th century," he says.
Visit digitalworld.net to become a "digital human", and fast forward your professional future.