Further adventures into the land of cryptocurrency - Jim Duffy
As I get older, I get less resilient to sudden surprises or events that don't compute well in my head.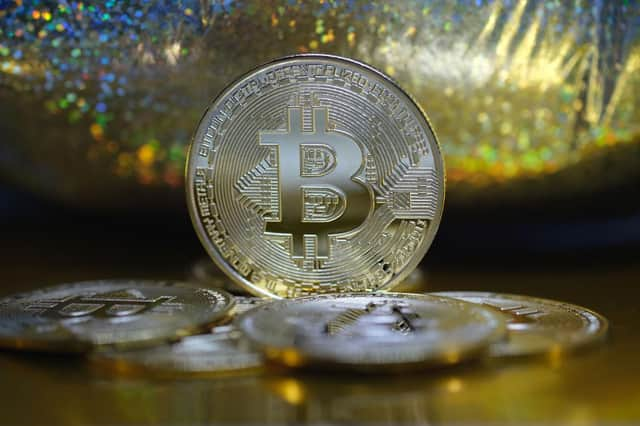 I've noticed this even more recently as lockdown has calmed my life down to walks, work and studying macroeconomics. So, the festive period caused some short, sharp shocks as I watched the whole cryptocurrency markets quite literally undergo massive change. Of course, all led by Bitcoin.
To properly contextualise why I felt giddy as a school boy, we have to look at the dollar price of Bitcoin mid-December. Standing at $18,000 (£13,240), I felt that this new "store of value" had performed very well over the year from lows in March of around $3,000. The rhetoric on Bitcoin had changed from payment vehicle to "digital gold".
I could live with that. Gold, while not setting the heather on fire has, for decades, been viewed by canny investors as a place of safety and an asset to which governments still attribute value. Although many have sold off gold reserves. But digital gold felt just fine – slow and steady.
That was not enough for the crypto markets, though. By Christmas Day, Bitcoin had climbed to almost $25,000. And the communication traffic on all social media platforms had also gone parabolic. This was not sustainable and a big correction was due soon. I was hoping for this as I didn't particularly want any more surprises. How wrong I was.
By January 3 Bitcoin had soared to $33,000. Nuts, right? I woke up and looked at my portfolio and almost called Savills to buy a Scottish castle, a Lambo and a Greek island. I jest, of course. But this festive pump scored Bitcoin major headlines in some papers – who needed to catch up, of course; The Scotsman has reported on this for months. But, in my mind, I knew that this paradigm shift in value to these dizzy heights would be short-lived.
A small correction has come, but a mere $3,000. As I write this piece the price of Bitcoin is $31,000. And by the time you read this, that could have a Fibonacci move to the upside or downside by another $3,000. And, that folks, is what we need to expect over the next six months. The whole cryptocurrency narrative is being shaped by a number of impacts.
No longer the arena for nerds and purists, digital assets like Bitcoin, Etheruem and newcomers like Polkadot, Algorand and VeChain are moving into the mindset of mainstream. Not so much here in the UK yet. Although, there are some small ventures building great stuff around cryptocurrency.
But America is awash with big institutions and media outlets now tuning into and readying themselves for the "wall of money" that is forecasted to hit this red-hot digital stock market. In fact, the changes within the last 12 months have been game-changing.
Vilified
American banks can legally custody Bitcoin and crypto. Banks like JP Morgan who vilified crypto a year ago are now making bold forecasts on its future value in hundreds of thousands of dollars. New venture funds are opening up to high-net-worth investors. Only this week, Anthony Scaramucci's firm SkyBridge Capital launched a Bitcoin fund, already boasting $310 million in value.
Mr Scaramucci was, at one time in his illustrious career, an advisor to Donald Trump. That didn't last long and he is is now back in finance. And, these are just two examples of how America is shaping up for the coming of age of crypto. Many more exist and are in the pipeline.
So I'm going to have to be ready for more sudden surprises. And if you enter this market, you will need "strong hands". I forecast that the next six months will either make or break Bitcoin and crypto markets. Paypal, Square and Coinbase are big players who will make it easy to buy crypto via their mobile-based on-ramps.
Fidelity, Grayscale and others will cater for the wealthy. While new entrants like Scotland-based Zumo will also offer ease of buying. But, when serious money from corporate America gears up properly to enter the space, expect sudden price rises and corrections, with a few palpitations.
This will not be a case of a financial advisor getting you 8 per cent net a year on your investments. No, it will be violent, and at times chaotic with 20 per cent rises and dumps – all within 30-minute timeframes. My advice for anyone who is considering Bitcoin or other crypto is do your own homework, read, read and read some more.
This column will be all over it for you this year. It will be an adventure!
A message from the Editor:
Thank you for reading this article. We're more reliant on your support than ever as the shift in consumer habits brought about by coronavirus impacts our advertisers.
If you haven't already, please consider supporting our trusted, fact-checked journalism by taking out a digital subscription.
Comments
 0 comments
Want to join the conversation? Please or to comment on this article.