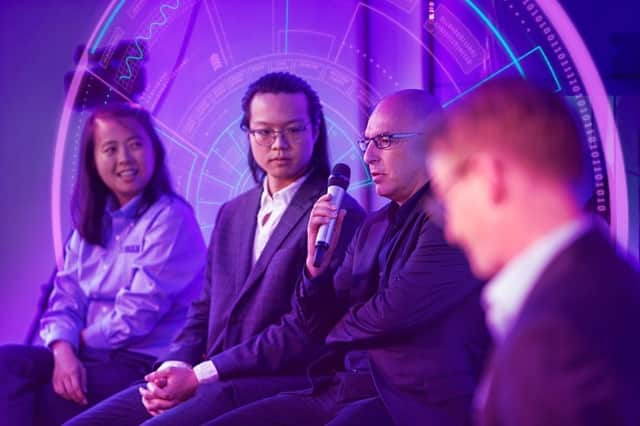 Applications are open for the Net Zero Technology Centre's TechX Accelerator programme
According to current government targets, by 2045 Scotland will have achieved net zero. But there is a problem: the technology that is fundamental to clean and affordable energy is still emerging or at research and development stage.
Whilst a challenge, it is also a massive opportunity for entrepreneurs and start-ups across Scotland and beyond. If the right solutions can be found and nurtured, then the market is there for them – which in turn will bring jobs, a stronger economy and a big step towards net zero.
As a country Scotland still lags behind comparable economies on indicators of entrepreneurial dynamism; there is evidence of constraints on business growth in the wider enterprise ecosystem. As is always the case with any start-ups and fledging businesses, survival is an issue.
There is also a distinct gender gap in Scottish entrepreneurship, showing there to be a lack of diversity of thought in this space. There is a need to increase the number of female founders - not least because of the advantages gender balanced teams brings to a business.
But with the right talent, financial backing and guidance, start-ups with promising technologies can see their commitment and ideas turn to success – and that support is on offer through the Net Zero Technology Centre's (NZTC) TechX Clean Energy Accelerator programme.
Mark Anderson, NZTC's TechX Director, describes the organisation's programme as being a "bootcamp for start-ups".
Participating companies are provided with a grant of up to £100,000 and 15 weeks of expert tuition. This is followed by two years of specialised growth support to help them progress further towards eventual commercialisation and beyond..
One barrier to innovation that is often not addressed is the lack of gender diversity, particularly in the clean energy sector. NZTC is championing and encouraging more female founders to apply, with a published aim to see at least 50 per cent of those shortlisted for the accelerator's next cohort to be female-led.
Why? Put simply, diversity is an ingredient for business success. Evidence shows that while currently only 21 per cent of Small and medium-sizes enterprises in Scotland are led by women, they contribute more than £5 billion towards the Scottish economy.
"Gender-diverse teams bring in more innovation and propel business growth" says Mark Anderson. "With a wider set of viewpoints, this allows ideas to be developed from different perspectives while enhancing the company's talent pool."
Staff working as part of a diverse workforce tend to feel respected and valued, and are more likely to stay with the company, reducing recruitment and retention costs.
12 opportunities for 12 game-changers
With a ready network of mentors, investors and technology experts, TechX is now recruiting for its fifth cohort. But while doing so, it continues to support its ever-growing alumni.
"Since launching in 2018, we've seen 45 companies go through the programme and 43 of them are still trading" confirms Mark. "The general rule with start-ups is that some 90 per cent fail. In our case, we have seen the reverse of that."
"After graduating from the programme, most TechX start-ups benefit from an enhanced network so far, allowing them to grasp more opportunities such as field trials, securing partnerships and further investment that fast-track their growth. Developing these technologies takes time, but with our support, our alumni continue to hit key milestones and six have already commercialised."
If you're a clean energy start-up looking for support, apply for a place in the programme before 16 October 2022 here.