FSB makes urgent call on energy bills as thousands of firms face closure
Thousands of small businesses risk closure or "radical restructuring" after being trapped in crippling fixed energy tariffs, industry leaders have warned.
The Federation of Small Businesses (FSB) is urging utility suppliers to allow small firms locked into fixed tariffs from last year to renegotiate contracts to better reflect today's "significantly lower" wholesale energy prices. The organisation's plea comes a month after huge cuts to UK government support on energy bills for businesses. Since April 1, the Energy Bill Relief Scheme (EBRS) has been downgraded to the Energy Bills Discount Scheme, which "changes support to pennies that do not touch the sides of huge bills," the FSB argues.
It said the downscaled government support means that small firms that signed up to fixed tariffs in 2022 will see their bills revert back to last year's peak levels. This could be three or four times what they were paying when the more generous government support scheme was in place.
FSB's latest research shows that more than one in ten (13 per cent) of small firms fixed their energy bills between July 1 and December 31 last year, during which businesses were quoted up to £1 per kWh for electricity. Of this group, 13 per cent say they could be forced to either close, downsize, or radically restructure their businesses, equating to 93,000 small firms across the UK.
According to the FSB study, a significant proportion of small firms stuck in fixed contracts are from the accommodation and food sector (28 per cent), and the wholesale and retail sector (20 per cent). Some four in ten (42 per cent) small firms that fixed energy contracts in the second half of last year say it has been impossible for them to pass on costs to consumers who had to tighten spending and they cannot afford further price increases amid the cost-of-living crisis.
The small business lobby group is calling on energy suppliers to allow these small firms to extend their fixed contracts but at a blended and lower rate - between their original fixed rate and the current, lower wholesale rate. It said the option to renegotiate fixed contracts should be made automatically available to businesses which: negotiated the new energy contract between July 1 and December 31 2022, can confirm the level of wholesale price on the contract is above the EBRS wholesale price cap, and can confirm the end date of the contract to demonstrate the length of exposure to higher prices from April 2023 onwards.
FSB policy chair Tina McKenzie said: "Having come out from a tough winter, this spring is supposed to be the beginning of economic recovery, but tens of thousands are still very much in survival mode because they are tied-in to sky-high energy contracts. Many small businesses agreed to lock in energy contracts last year to ensure they qualified for the maximum level of government support. Now, with that support largely disappearing, they are once again faced with massive energy bill hikes as rates go back to pre-Energy Bill Relief Scheme level. If ending the successful support scheme is on the basis that wholesale energy prices have gone down, then our research sheds light on just how many small businesses have been overlooked as they are entangled in high fixed tariffs.
"It's disheartening to see a significant proportion of small firms could be forced to close, downsize or radically restructure their businesses just when we look to grow our economy. Our community shrank by 500,000 small businesses over the two years of Covid; we shouldn't now be adding any more to that gruesome tally. The least energy suppliers should do is to allow small businesses who signed up to fixed tariffs last year to 'blend and extend' their energy contracts, so that their bills are closer to current market rates. We'd also like to see the government and Ofgem support this initiative," she added. "There are signs that small businesses may be about to turn a corner after last year's downturn. Giving small firms a way out of last year's market peak rates will accelerate the progress to recovery."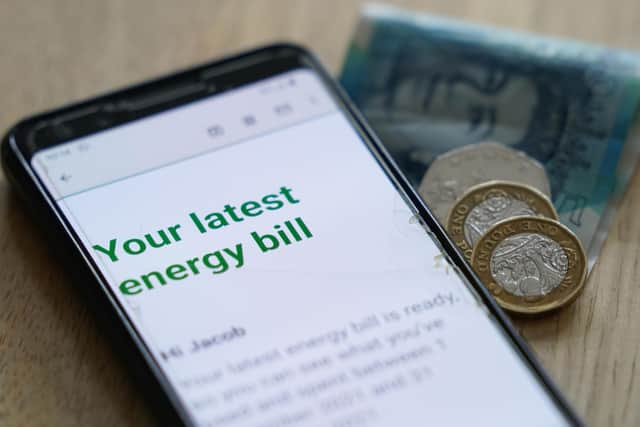 Last week, the FSB reported that confidence among small businesses had rebounded strongly but it also warned of "plenty of dark clouds on the horizon" amid the cost-of-living squeeze.
Publishing its latest small business index report, the FSB said the headline confidence measure had bounced back significantly from the depths of lockdown-equivalent levels, to a reading of -2.8 points. That compares with the "deeply negative finding" of -45.8 points recorded in the closing quarter of 2022. However, it remains some way off the positive 15.3 point reading registered a year earlier, in the first quarter of 2022.
A lightly negative reading means that more small businesses still feel pessimistic than optimistic, but the scale of the improvement in sentiment is "significant", the FSB noted, and is the third-largest quarter-on-quarter increase in the report's history. All the major industry sectors tracked in the index saw improvements in their confidence ratings, with wholesale and retail, accommodation and food, manufacturing, and information and communication all seeing major increases, even though these sectors still remain in negative territory.
The mixed findings come ahead of this week's interest rate decision, with many economists pencilling in a further hike in borrowing costs. Martin McTague, FSB's national chairman, said: "The prospect of further interest rate rises is causing significant disquiet, at the same time that costs remain at serious highs."
Comments
 0 comments
Want to join the conversation? Please or to comment on this article.