FirstGroup reports 'significant' interest in US bus business and no major impact from Covid-19
FirstGroup, the Aberdeen-headquartered transport giant, has received "significant interest" after starting a formal sale process for its North American bus contract businesses.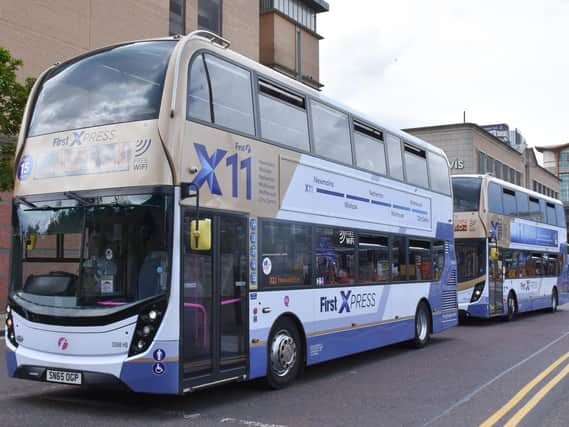 The group, which has come under renewed pressure from an activist investor this week, confirmed that it was looking at ways of offloading the First Student and First Transit businesses.
Chairman David Martin told investors: "We firmly believe that a sale of these assets is the best way to unlock material value for all FirstGroup shareholders, having completed a detailed review and analysis with advisers appointed by the board to explore all options."
On Monday, activist investor Coast Capital accused FirstGroup bosses of failing to properly engage on its plans to sell the company's North American bus and coach division.
The fund, which holds a 10 per cent stake in the Scottish transport business, said "unless the board announces a separation", Coast will demand a special shareholder meeting for investors "to vote on an immediate de-merger of the North American operations".
FirstGroup, which runs hundreds of bus routes across the UK including around the Lothians and operates Great Western Railway, South Western Railway, TransPennine Express and Avanti West Coast, said in December a sale of its US businesses was under way.
The firm also runs the Greyhound bus business in the US, but said the arm had seen trading slip 3.5 per cent in the year-to-date amid a "difficult trading environment".
Current group trading was up 7.5 per cent in the year-to-date with "no significant impact" from Covid-19 seen yet, FirstGroup noted in its latest update.
Martin added: "Despite near-term uncertainty in the wider markets, there remains a fundamental need for people to travel safely and conveniently for business, education, social or recreational reasons which is essential to sustainable and thriving economies and communities.
"We are resolutely focused on delivering our plans – including the portfolio rationalisation strategy – in the best interests of all shareholders."
The group added that its UK rail business has seen trading improve following the introduction of new trades and timetable changes for its Great Western Railway line.
Chief executive Matthew Gregory said: "Our market leading businesses have attractive long-term prospects and during the period we have continued to execute the clear commercial strategies that will capture their potential and create value, underpinned by our comprehensive cost efficiency programmes.
"Notwithstanding the challenging trading environment, we have made good progress towards our objectives to improve services for customers and unlock the inherent value within the group. In First Student and First Transit we have well-invested long-term contract businesses."