Fiona Hyslop: Fintech firms can help drive Scotland's economic recovery
Fiona Hyslop explains why the fintech sector is a vital part of government efforts to boost economic growth.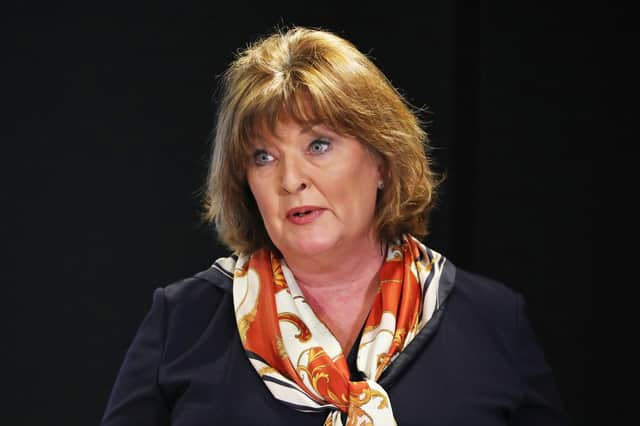 The rapid pace of change in financial services continues to provide exciting opportunities to grow and diversify Scotland's fintech sector.
Technology is transforming how companies operate and the way customers access services. Our fintech businesses have the expertise to be at the forefront of this emerging sector and help drive Scotland's recovery from the economic impact of Covid-19.
We currently have around 150 small and medium-sized fintech enterprises and our international profile has significantly increased with a number of inward investment successes, including FNZ, one of Scotland's "unicorn" companies valued at more than US$1 billion.
Since then the organisation has played a pivotal role in establishing a thriving fintech cluster across the country which, in January, became the first in the UK, and one of only three in Europe, to be officially accredited for excellence.
In June, it was announced that Scotland had successfully secured UK funding from the Strength in Places Fund for the Global Open Finance Centre of Excellence (GOFCoE), a testament to our ability to compete at the highest level.
This is a major achievement and establishment of the GOFCoE presents significant opportunities, particularly at this time of economic uncertainty. The provision of real-time financial data will play an important role in helping us to move on and regenerate our economy.
Digital technology is changing the way we all live our lives. New products and services are being developed every day, and the Scottish Government is committed to making Scotland a digital nation by helping businesses and the wider public to extract the full potential from these developments.
We will continue to work with partners and industry to encourage digital adoption in all of our businesses, sectors and
institutions – ensuring that they understand the opportunities and how to seize them.
That will go hand-in-hand with expanding the digital skills of people across the length and breadth of Scotland.
Having a thriving and dynamic innovation ecosystem is essential for improved productivity, competitiveness and growth.
That is why we are investing in the development and application of research, innovation and technology and supporting entrepreneurial activity – all crucial in shaping Scotland's future and helping to create sustainable economic growth.
Fiona Hyslop is the Scottish Government's Economy, Fair Work and Culture Secretary
Comments
 0 comments
Want to join the conversation? Please or to comment on this article.