In March 2022, the industry cluster body released a research and innovation blueprint, identifying priorities for the UK to accelerate its financial technology - fintech - ambition through research and development (R&D) and targeted innovation. Over a ten-year period, the goal was to deliver an additional 20,000-plus fintech-related jobs as well as produce an increase in economic gross value added (GVA) through fintech innovation from £500 million to more than £2 billion. It comes as more of us embrace digital banking and use apps to manage a range of services such as investments and pensions.
The industry-led FinTech Research and Innovation Roadmap - the first of its kind in the UK - was pulled together by the cluster body in collaboration with fintech entrepreneurs, the financial services sector, academia, regulators, government bodies and consumer groups. The priorities laid out in the document centred on four strategic innovation themes: climate finance, open finance data, payments and transactions, and financial regulation.
Now, one year on, industry-led collaborations are said to have driven "growing action" against each of the strategic themes. Those collaborations include a 100 per cent increase in the number of fintech enterprises in Scotland focused on climate finance, along with accelerated fintech partnerships and fintech adoption through new innovation labs launched with Lloyds Banking Group and TSB. The outcomes of those tie-ups are helping UK customers towards carbon efficiency, FinTech Scotland said.
There has also been a 26 per cent increase in the number of fintech enterprises developing "innovative solutions" using open banking. The industry organisation highlighted an accelerated fintech adoption and creation of commercial opportunities through the launch of Phoenix's innovation forum, to build greater engagement and support the well-being of the pension provider's customers, driving forward "greater financial inclusion".
Nicola Anderson, chief executive of FinTech Scotland, which was founded in January 2018 as a joint initiative involving the University of Edinburgh, Lloyds Banking Group, HSBC and Scottish Enterprise, said: "By enabling collaborative innovation across the fintech ecosystem not just in Scotland but the whole of the UK and beyond, we can see how the FinTech Research and Innovation Roadmap is already making a real difference - helping businesses to build economic growth, create jobs, work through climate finance to enable a future net zero economy, and helping to alleviate the cost-of-living crisis. The roadmap demonstrates how collaboration and innovation can change people's lives, driving positive outcomes for both business and citizens both in Scotland and across the UK."
The roadmap also supports the recommendation in the Kalifa Review of UK Fintech, for increased R&D investment in fintech innovation to accelerate fintech cluster excellence, and was positively welcomed by Ron Kalifa, the financial services sector, UK and Scottish governments and the City of London Corporation.
On the payments and transactions front, there has been a 19 per cent increase in fintech enterprises in Scotland developing payment solutions. In the last 12 months, investment totalling £94 million has been made into fintech enterprises focused on payment innovation. Scottish universities have also been developing cryptofinance, blockchain and distributed ledger courses.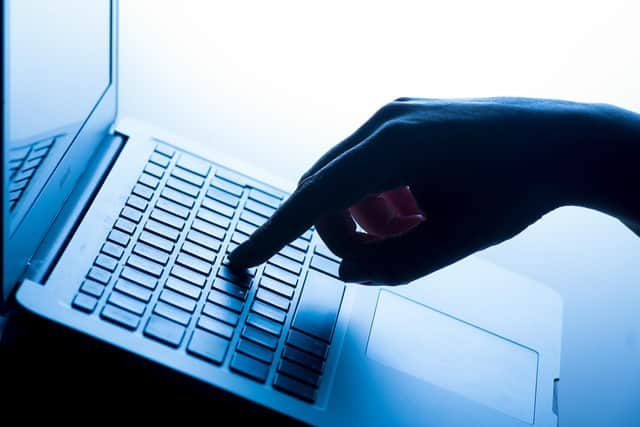 Within financial regulation, there has been a 13 per cent increase in the number of fintech enterprises specialising in the area, while some £83m has been invested in fintech firms focused on financial regulation innovation in the last 12 months. Government and industry support has been secured to accelerate innovation in financial regulation, enabling the creation of the Financial Regulation Innovation Lab.
Catherine Martin, vice principal, corporate services at the University of Edinburgh, said: "As a founding partner of FinTech Scotland, the University of Edinburgh is fully committed to the role R&D plays in developing fintech economic opportunities in Scotland and across the UK. Our experience and academic excellence in both disruptive technologies and other sectors has shown how strategic and purposeful partnerships can shape the future direction of vital industries and sectors in our economy and society. We're committed to playing our role as a leader and as a collaborator in fintech and financial services innovation, pushing forward the FinTech Research and Innovation Roadmap priorities."
Eleanor Shaw, associate principal at the University of Strathclyde, said the Glasgow institution was one of the first universities in the UK to launch an MSc in fintech. "Very early on we understood the importance of financial innovation to re-invent a sector that was built to benefit the many, not the few," she said. "R&D is key and the roadmap is a fundamental tool. It's been a key component in advancing our fintech strategy at Strathclyde. As a result we're working in collaboration with FinTech Scotland, the University of Glasgow and the industry to establish the Financial Regulation Innovation Lab, to advance innovation in financial regulation."
Jane Martin, managing director of innovation and investment at Scottish Enterprise, said: "Strong, effective and purposeful collaboration between industry, academia and the public sector is key to delivering much needed innovation and growth for Scotland. The FinTech Research and Innovation Roadmap is a demonstration of how collaborative action through purposeful strategic action can drive good economic outcomes and accelerate future growth."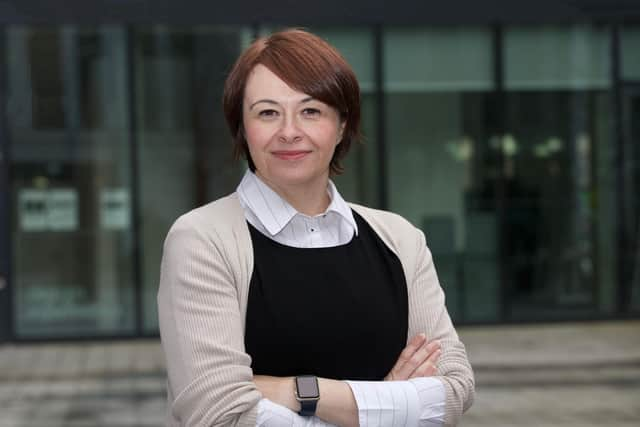 Damian Nussbaum, executive director, innovation and growth, City of London Corporation, added: "FinTech continues to be a major success story for the UK, and its development is critical to ensuring the UK maintains its position as a global financial hub. The City of London Corporation welcomes the progress made and we look forward to working with Scotland and the other nations and regions of the UK to drive further fintech growth."