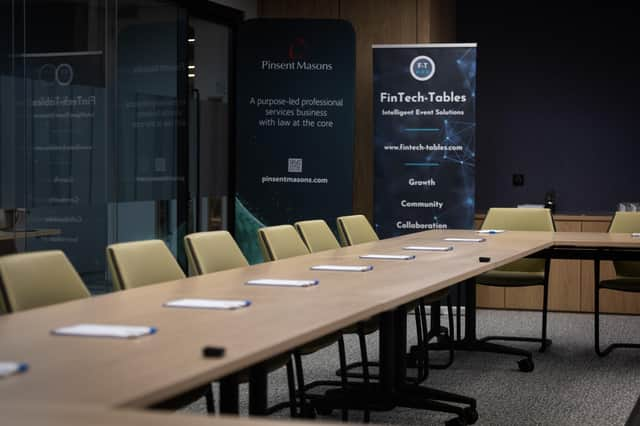 The FinTech Research & Innovation Event Series is providing a platform for discussion that will continue to support an industry-led approach to research, innovation and impact across the four key pillars of the FinTech Scotland Roadmap; financial regulation, payments & transactions, climate finance, and open finance data.
Embracing the growth potential of the financial services industry, the R&I Roadmap sets out the foundations to do more. The overarching aims are the creation of over 20,000 new FinTech related jobs and an increase in economic value (GVA) from £598 million to more than £2 billion over the next 10 years.
The upcoming event, developed by FinTech-Tables with support from Fintech Scotland and global law firm Pinsent Masons, is attracting a lot of attention and will also be supported by speakers from Scottish Equity Partners and emissions data specialists, Ciendos.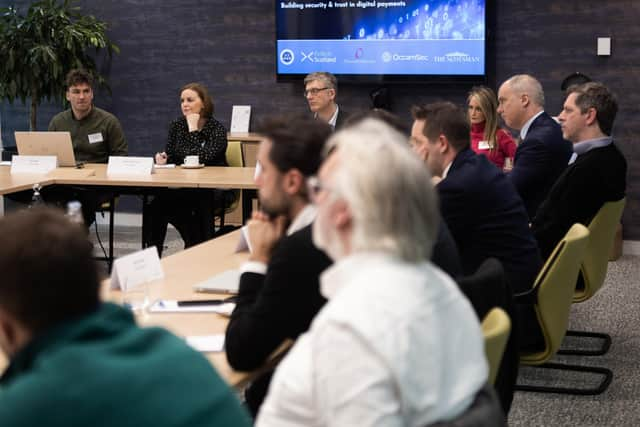 The upcoming event will see a focus on climate finance as a panel of industry leaders in FinTech, climate, data and investment meet to consider 'ESG: Investor expectations and the opportunities for FinTech to support ESG developments' Finance, technology and data can play a fundamental role in addressing the climate crisis and in powering a more sustainable future.
Climate finance is a key area of focus for the FinTech industry and Fintech Scotland recently announced that they are on track to hit targets for economic growth including a 100 per cent increase in FinTech enterprises focused on climate finance.
Reports estimate global investment of between US$92 trillion and US$173 trillion into green infrastructure is needed to meet the Paris Agreement commitments. To support investment choices and finance in the market, investors and consumers are looking for better information Financial regulators are also aiming to influence positive climate outcomes and opportunities through a range of rules, expectations and guidelines, and at the same time equity and debt providers are increasingly looking at the ESG credentials of investees and borrowers.
FinTech companies now need to be able to demonstrate their own ESG credentials and must meet an extensive list of obligations around regulation in this space.
This upcoming event, being hosted at Pinsent Masons Edinburgh office, will consider investment expectations, as well as opportunities arising out of compliance and the climate transition.
Ian Davey, Director, FinTech-Tables, said: "Raising investment is a major challenge for entrepreneurs and FinTech leaders throughout their start-up and growth journey. Now more than ever, businesses need to meet a raft of regulations around compliance and ESG standards. This event will provides an opportunity for FinTech organisations to come and hear from experts and gain advice to help them more easily secure investment for their business and to support them in embracing the opportunity and impact available from ESG."
Euan McVicar, Senior Climate Advisor, Pinsent Masons, added: "The financial services sector is subject to more ESG and sustainability legislation and regulation than any other sector. It has also shown tremendous leadership in the area. However, the requirements and opportunities facing them are creating an increasing burden which creates an opportunity for the fintech sector to respond by finding efficient and innovative ways of complying with and exceeding ESG requirements. But it is equally true that as lenders, as investors and as customers, the sector has increasing expectations and requirements of its lenders, investees and suppliers, and FinTechs who wish to build a competitive advantage need to take this into account in how they go to market."
If you are interested in attending this event to hear more on this topic or have your say, free registration is available on the link here.