Escalating costs preventing Scottish businesses from investing and expanding
Scotland's small and medium-sized businesses are struggling to invest and expand as costs escalate, new research suggests.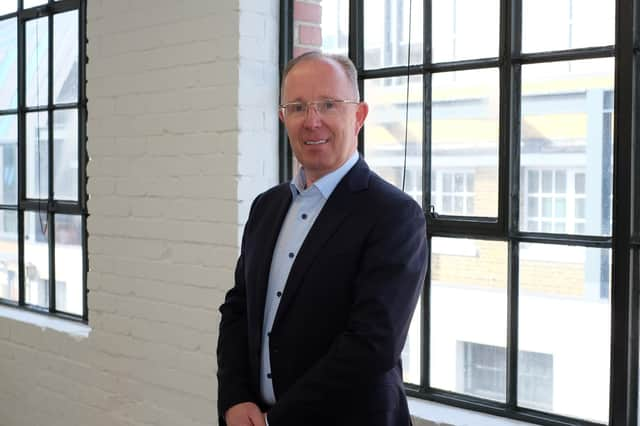 Soaring operational and supply chain costs top the list of concerns among Scottish small and medium-sized enterprises (SMEs), according to a report by specialist business lender Simply Asset Finance. Few firms are said to be investing in growth – with just 18 per cent pumping funds into new technology and 25 per cent buying the latest equipment and machinery.
Just over a quarter (26 per cent) of Scottish SMEs have had to overhaul their finances in the past year, though only 9 per cent said this was to help expand the business. An overwhelming 86 per cent said they would restructure their debts if they had the opportunity, which Simply Asset said highlighted that the profile of funding they had accumulated over the past years was "no longer fit for purpose".
Among Scottish SMEs, cost concerns are such that the average firm has around £78,000 set aside for contingency costs. This compares with the average UK small firm which has some £84,000 contingency funding set aside.
Mike Randall, chief executive of Simply Asset Finance, said: "Scottish small businesses have faced challenge after challenge in recent years. Covid, economic stagnation and spiralling inflation are just a few, but encouragingly there is still growth on the horizon and the fact that Scottish SMEs remain optimistic about their outlook is incredibly heartening.
"Operational and supply chain costs are a clear issue for Scottish businesses, and firms shouldn't need to hold back cash that could have been invested in growth. Crucially, both their own and the wider economic situation may have shifted since they last structured their financing, meaning that it may be possible, beneficial, and in fact advised, that they restructure their debt. This could help give them much welcome breathing room that they just didn't realise was now available."
Earlier this year, Simply Asset Finance surpassed the £1 billion lending milestone just five years since its inception, having funded more than 13,000 agreements for some 7,100 businesses across the UK. Its research was carried out by Censuswide.
Comments
 0 comments
Want to join the conversation? Please or to comment on this article.